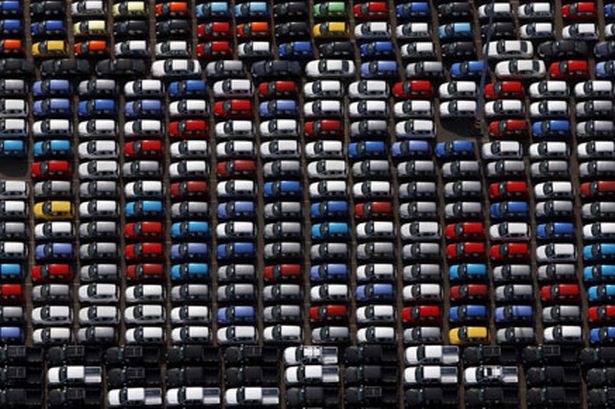 Our car imports have increased by 35%. And 90% of those imports are used cars. Latest figure, of first 10 months of current fiscal year, is $218.4 million compared to last year's $161 million of the same months.
Used car importers are overly active in importing and hoarding up cars, before the announcement of new budget, said H.M. Shahzad, chairman APMDA (All Pakistan Motor Dealers Association). General scare among the importers is of any non-import-friendly policy announcement in the upcoming budget.
Around 33,000 used cars were imported to Pakistan during July-April 2014-15 compared to 22,220 in the entire fiscal year of 2014. The share of 660cc cars was 70-80%, followed by 10% of used hybrid vehicles.
Mr Shahzad argued that since 660cc cars consume not as much of fuel, their import should be encouraged by the government.
In months of July to April 2013-14, import of completely knocked down (CKD) and semi-knocked down kits (SKD) was $283.4 million. But the import has increased to 38%, in same months of July to April 2014-15 to $391 million.
Although sales of domestically assembled cars have also increased, from 120,942 units of this year to 97,232 of last year, it is hard to digest their outcry regarding import used car market and its effect on the sales of locally assembled cars.
Source: Dawn