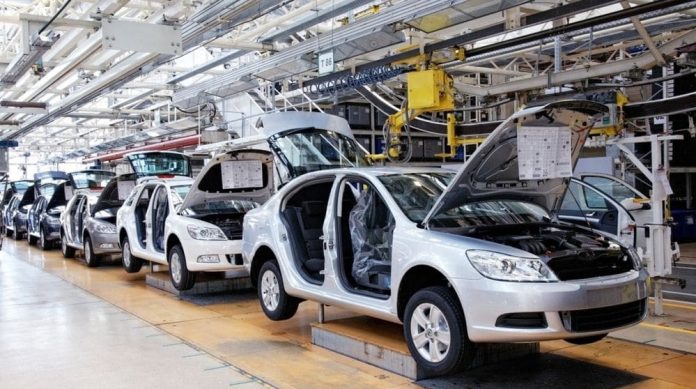 2021 was a tough year for the local automobile industry. Supply chain issues, chip shortage, shipping, and raw material costs, COVID-19 posed many challenges to our vehicle industry. Despite the challenges, automakers produced 215,776 passenger vehicles, jeeps, SUVs, and commercial vehicles in 2021. This year, the vehicle production numbers will increase to 300,000 vehicles.
CEO Engineering Development Board (EDB), Raza Abbas Shah, had a briefing session with the Minister Industries and Production, Makhdoom Syed Murtaza Mahmud, about the vehicle production capacity of Pakistan. 
CEO EDB said that the automotive sector is progressing because of the incentives granted in the Auto Policy (2016-21) and Auto Policy (2021-26). He was optimistic that if operations continue at their current rate, the country's annual production capacity will increase up to 300,000 units this year.
Local Vehicle Production in Pakistan
Last year, Pakistan welcomed seven new automakers into the local market, thanks to the latest edition of the Automotive Policy (2021-2026). These new entrants have really helped step up the country's auto scene. 
On top of that, Pakistan has achieved up to 95% localization in bike production, up to 55% localization in automobile production, and 92% localization in tractor manufacture. The local production of vehicles will increase this year and in the years to follow.
CEO EDB further stated that the EDB has granted 8 licenses to EV-based Original Equipment Manufacturers (OEMs) in Pakistan to manufacture 2-wheelers and 3-wheelers. 
Overall, the Pakistani auto industry is on the right track. The vehicle production numbers look promising, and so does the percentage of localization. However, two things are still crippling the market, one is the price instability, and the other is the on-money issue. Minister Industries and Production asked the CEO EDB to look into the latter.
The government is currently running an investigation on the increasing car prices. Let's see if anything fruitful comes out of it.