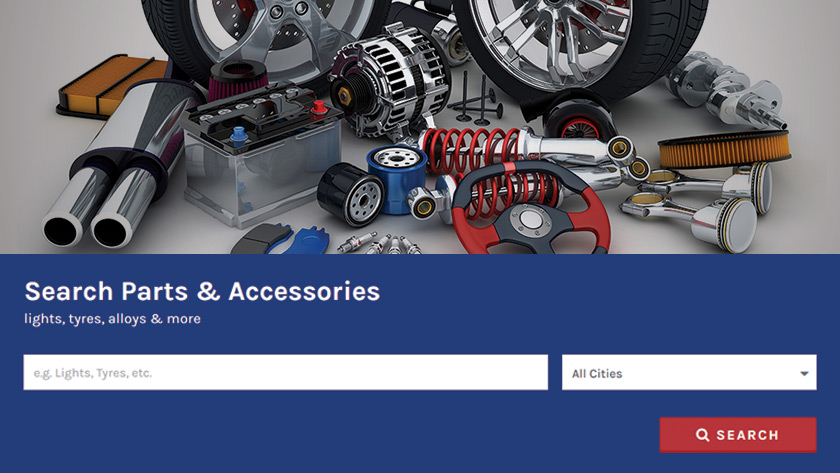 PakWheels Accessories Section – Find The Parts You Need For Your Ride
PakWheels is determined to bring you everything related to automobiles. In this regard, we have made a dedicated accessories page on our website where you can buy and sell accessories for your cars, SUVs, and motorcycles. This amazing feature brings all sorts of automotive accessories located in all over Pakistan in front of you on your PCs and mobile phone screens.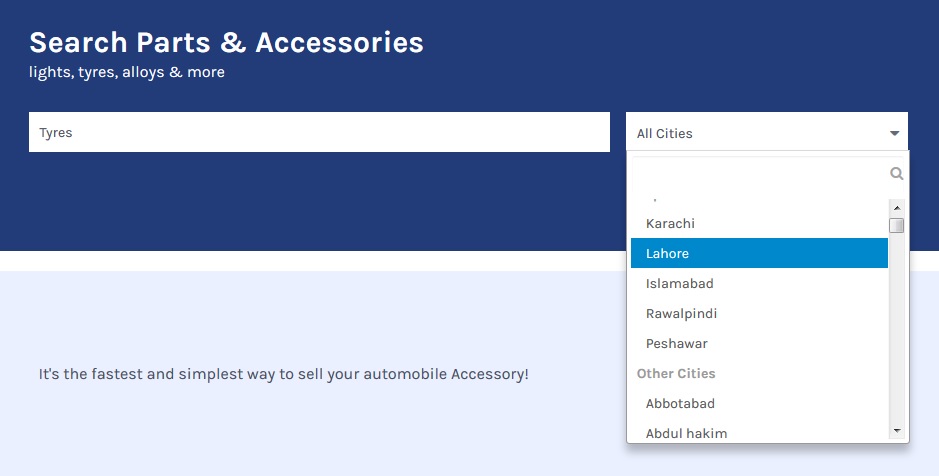 When you click on the page, you are greeted with a simple field so that you can search the item you are after and then select the city. If you are just in the mood of browsing, just click SEARCH without entering any value, and we will show you all sorts of auto parts available for sale. You can then select the category on the left of the screen.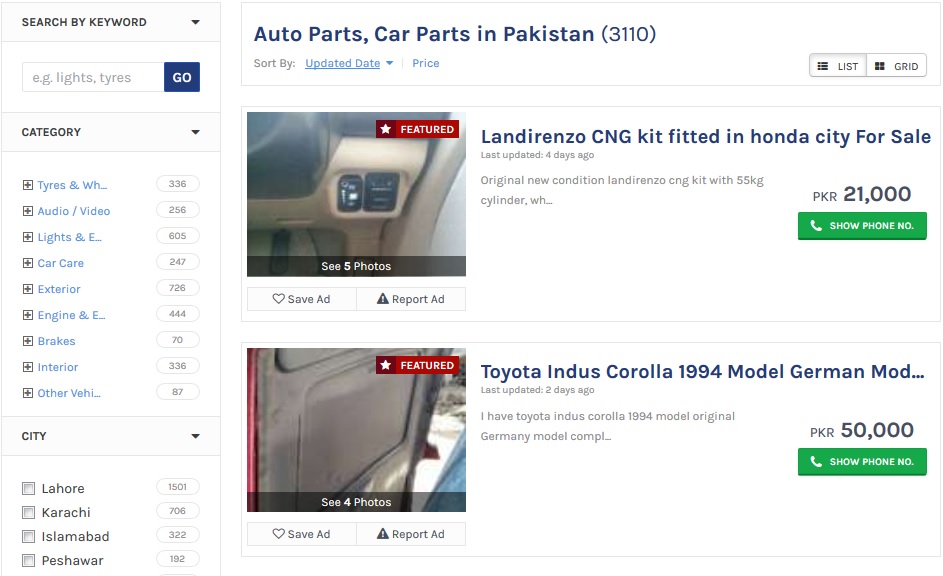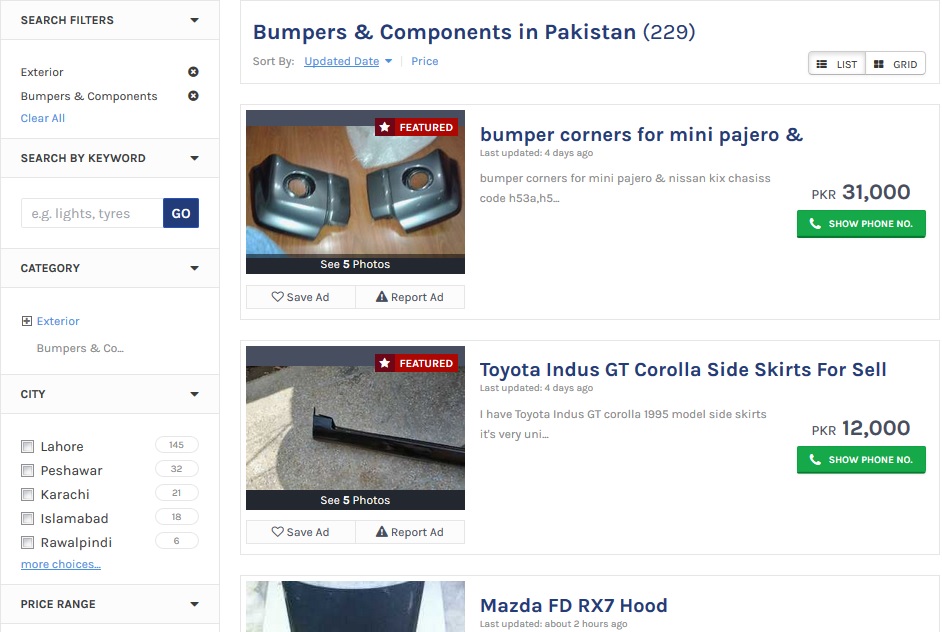 As an example, click on Exterior and then you will see further options in the category. We will select Bumpers and Components, and you will see bumpers and body kits of all kinds of cars for sale in Pakistan. Then you can select the cities and find the exact type of bumper you are after.
You can also use price range parameters to locate the accessories in your budget.
If you are looking to sell some accessories, click on Sell button on the main accessories page and you will find a form fill in the details. Select the relevant main category and subcategory, along with your location, the description of the item and your contact details. Upload the photos and your ad will be up for thousands of potential buyers to see in no time.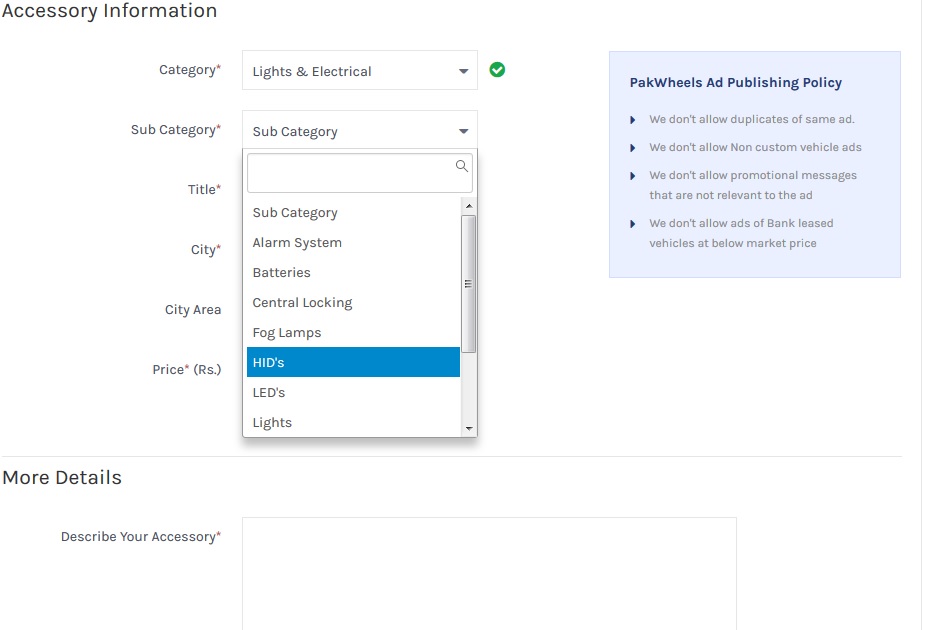 PakWheels makes sure the auto consumers of Pakistan are in best hands. Think wheels, think PakWheels.
Click here to visit PakWheels Accessories section