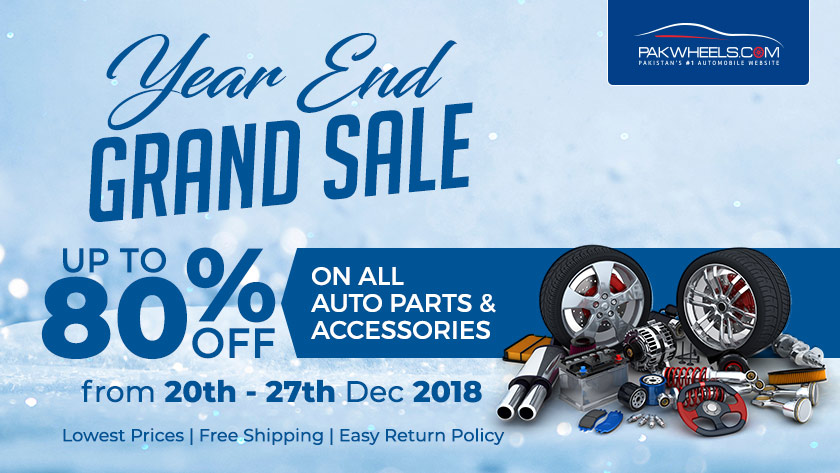 In-line with providing the best to its customers, PakWheels.com is bringing one of the year-end sales for vehicle enthusiasts where they can get up to 80% discount on auto parts and accessories. We at PakWheels.com offer the best products available in the market; ranging from helmets, security & sensors, complete car care kit/products, lights to assistant cameras and body kits etc.
This exciting offer will start from tomorrow; 20th December 2018 and will end on 27th December 2018. PakWheels.com is offering free shipping on all the products. So, what are you waiting for, just go and grab this amazing offer! In case of wrong products or accessories delivered, the customers can easily return it. Read the return policy here.
Below are a few of the hot selling items people are buying:
Double Cylinders Air Compressor With Complete Tool Kit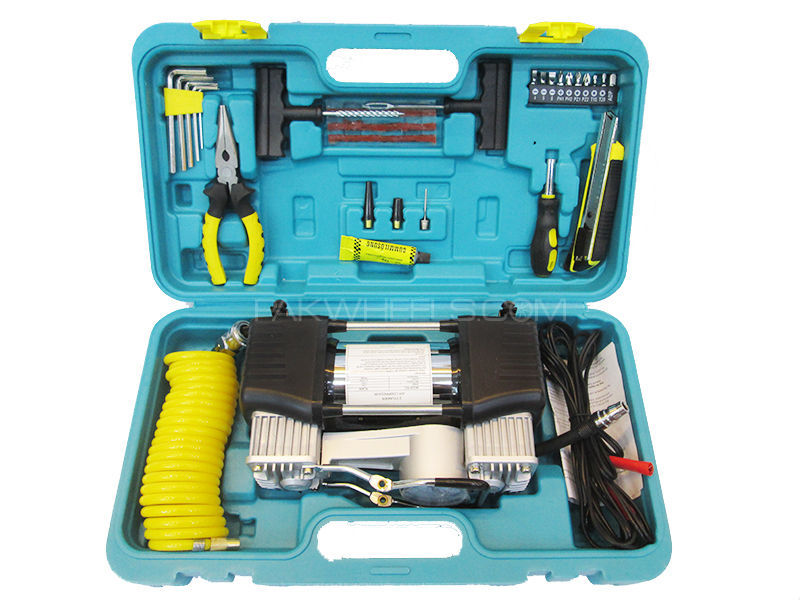 Double Cylinders Air Compressor operates from vehicle power outlet socket. It has a built-in pressure gauge.
Handy storage bag for compressor and attachments.
Complete with adapters for all your inflating needs.
To buy now click here.
Universal Center Digital TFT Screen Display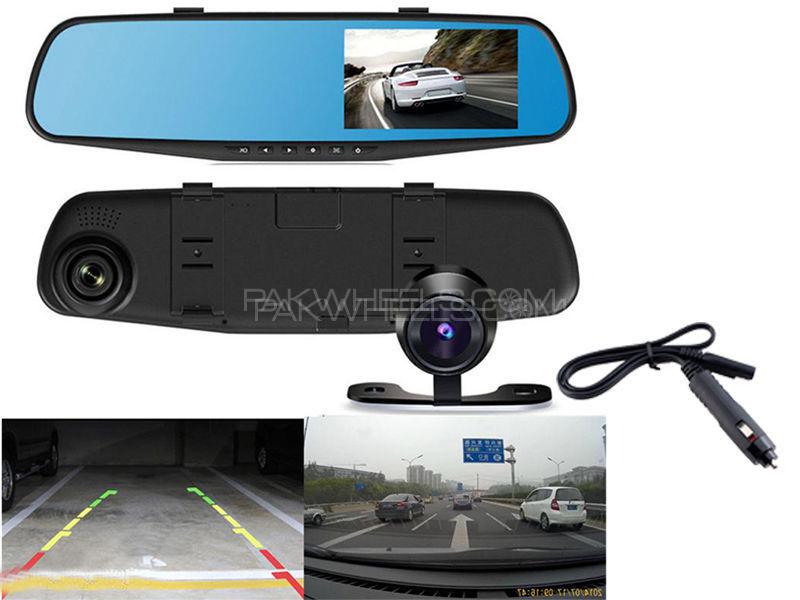 It has an all-new high-quality LED display with front DVR recording camera and a rear-view camera.
1080p videos Display
Parking Sensor Assistance
Tint Glass For Rear Clear View
Plug n Play
Power From Cig Lighter via Adapter
Available in silver borders
To buy now click here.
Carrera Complete Saphire Package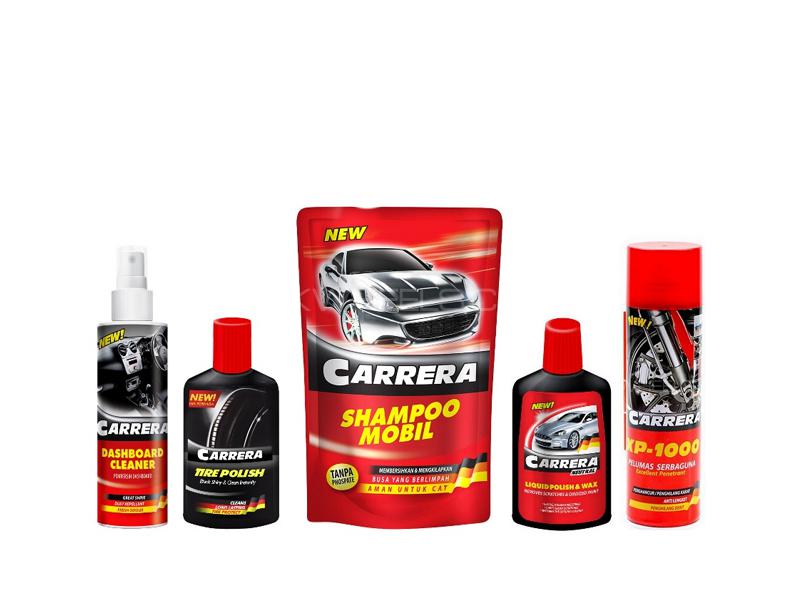 A complete car care kit. It consists of the following products:
Carrera Liquid Wax 250ml
Carrera Dashboard Cleaner 175ml
Carrera Tyre Liquid Polish Bottle 250ml
Carrera Shampoo & Gloss Pouch 800ml
Carrera XP-1000 Oil Lubricants 200 ml
To buy now click here.
New LED Tail Lights Set For Honda Civic 2016-2018 – 3pcs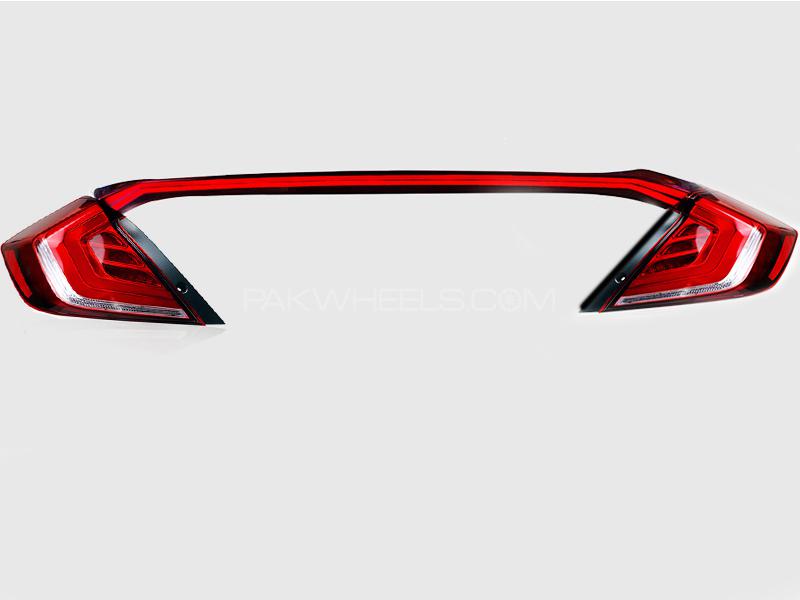 It has high-quality Taiwan made Led lights.
Ultra white reverse light
New Concave style Trunk light
To buy now click here.
Car Chabi RACK Pro – For Android & iPhone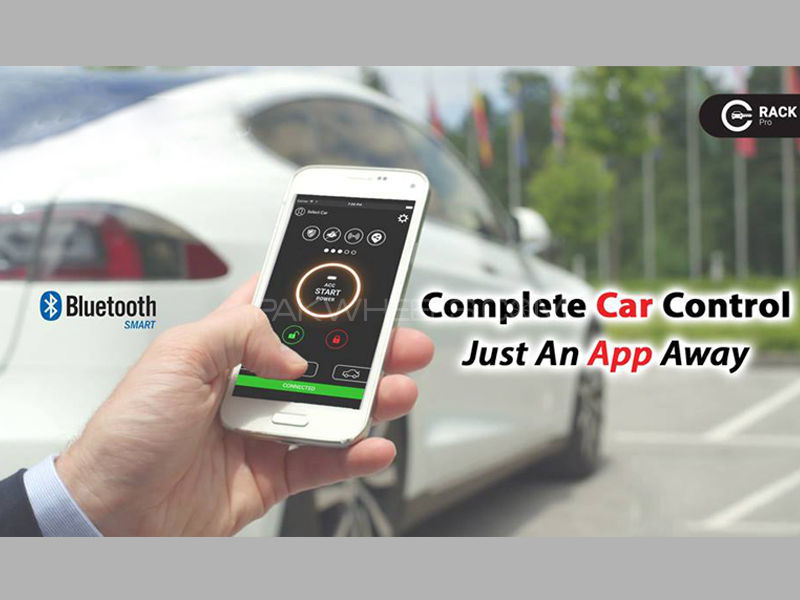 Car Chabi RACK Pro is a device, once connected to your car's wiring harness, provides the following controls of the car in ones' smartphone:
• Lock/Unlock
• Start/Stop
• Secure
• Turn the AC and heater on/off
• Proximity
• Last Parked Location
• Multiple User Functionality
• Multiple Key Protection
• Anti Theft and Anti Snatch
• Share Key and Parked Location
• Unlock Trunk etc
To buy now click here.
Wireless Mobile Charger For Car/Office/Home Use – Android Only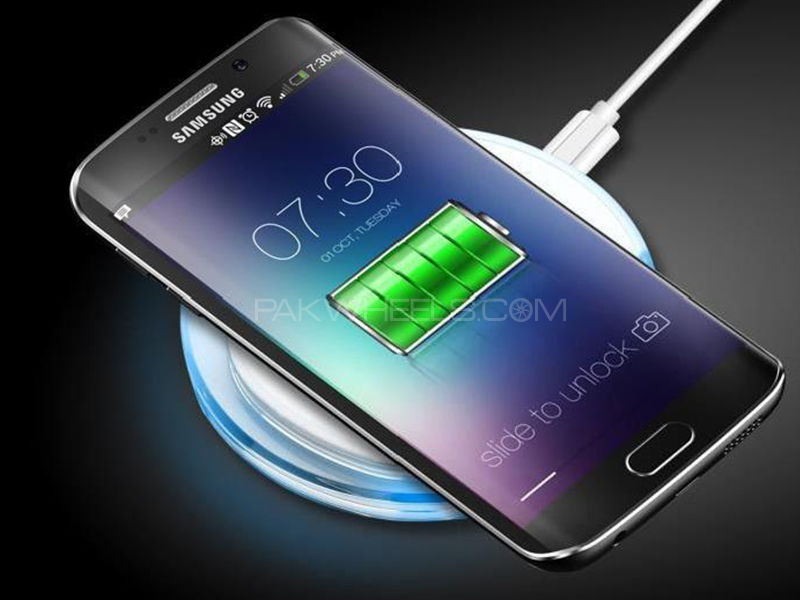 Best quality wireless car charger for the car, home and office use.
To buy now click here.
FIAMM Horn – Italy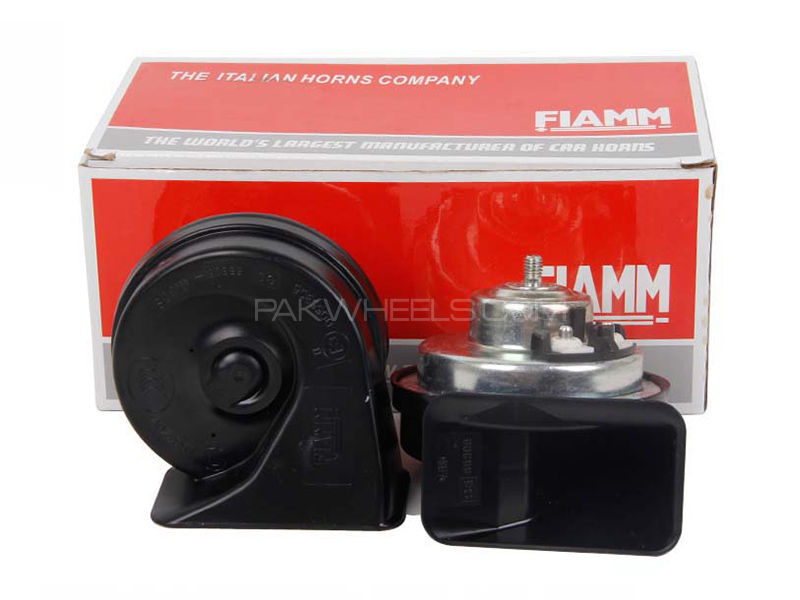 High tone electromagnetic set of car horns. It is used by most European quality car manufacturers. Each horn is tested to assure maximum performance.
To buy now click here.
There are also other hot selling items on PakWheels.com which you can buy by clicking below: