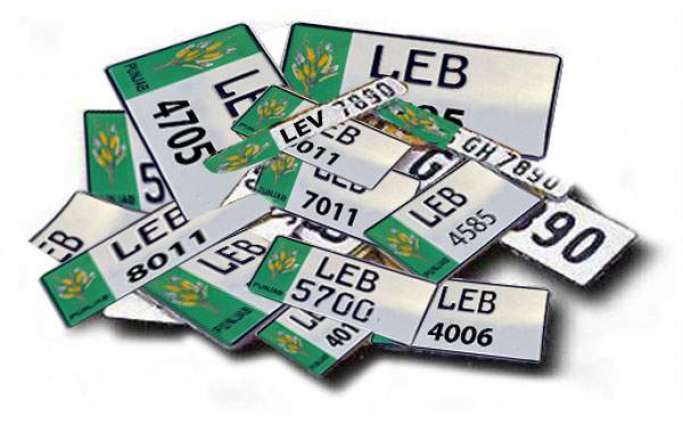 Excise and Taxation Department of Punjab has decided to introduce new electronic SIM integrated number plates to curb car theft from the province, which is on the rise, reports a local media outlet.
According to the details, the Government of Punjab has decided to take serious steps against car thefts. The new number plate or to be exact a SIM integrated "Sticker" will be developed by the authority, which will be displayed at the front screen of the car. The exact date of the plate has not been announced by the excise department, however, it is reported that it will be released in the near future.
A SIM card has been placed in the number plate that will comprise of owner's name, his address, engine number, chassis number and other important information as well. At the entry and exit points of the city, the electronic radar system will be placed and as per the media outlet if someone tries to damage or remove the number plate then the command and control system of the authority will be notified. However, authorities have not elaborated much about how they will be notified if something happens to the number plate.
Read Also: Traffic Accident Management Information System launched in Punjab
Moreover, it is also reported that if someone stole your car and tries to leave the city then the electronic radars placed at the exits points will jam the car, the thief will not be able to take the car any further, it's basically a tracker which will track and monitor the car.
Note here that at the initial phase, the new electronic SIM integrated number plates will be issued to the people of Lahore. See the video below:
That's it from our side, drop your thoughts in the comments section below.