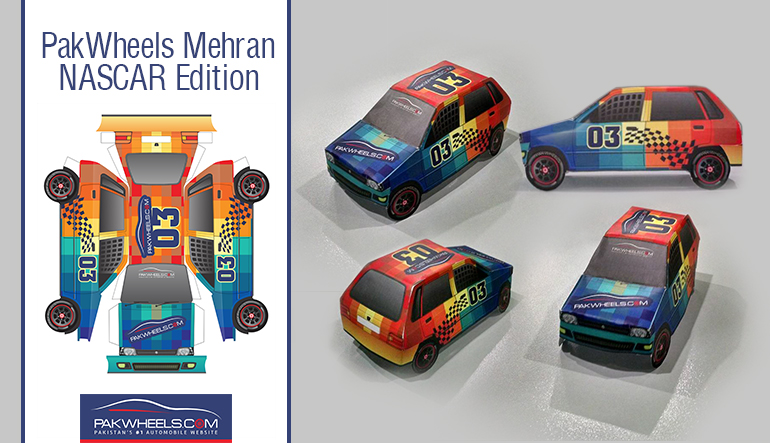 PakWheels Mehran NASCAR Edition: Print It And Build It Yourself
PakWheels, along with the rest of the country and also the continent of South Asia recognizes the Suzuki Mehran as an automotive icon. Even though, it has went out of production from India, Pakistan has yet to follow suit but it doesn't seem to be happening soon for the fact that while there are alternate options available in India, there are none in Pakistan.
So while we're stuck with it until further notice, Khurram Altaf's 'My Dream: A Suzuki Mehran VTi Oriel Prosmatec Fully Loaded', gave us an idea to convert the Mehran into a NASCAR.
We did just that and now, and now, you can either download the PDF from Slideshare account, or download the hi-res picture below and print it out and make the first ever printed car in Pakistan 'The PakWheels Mehran NASCAR Edition' and it looks fantastic on your desk or show-board.
Right click and open in other tab to save the full-res image: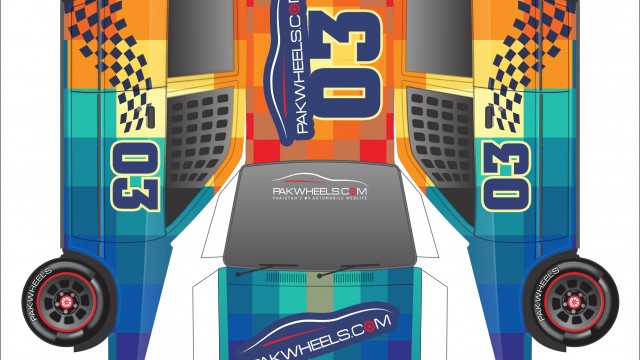 Or, download the PDF from Slideshare: