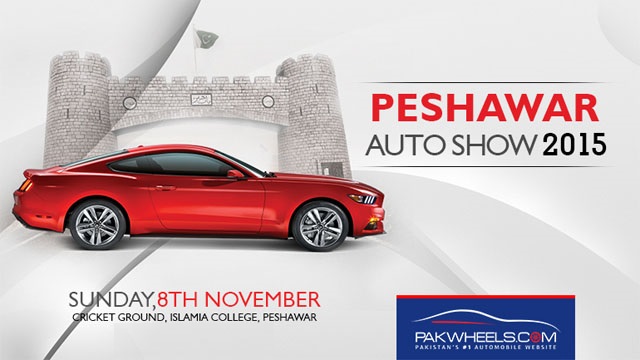 PakWheels Peshawar Auto Show 2015 Teaser Video
PakWheels organized its first Auto Show in the beautiful city of Peshawar on 8th November 2015. The event took place at the cricket ground of Islamia College Peshawar. Deputy Commissioner Peshawar and district's administration played an integral part in bringing the Auto Show to the residents of Peshawar. Around 300 cars took part in the event from all over the country.
PakWheels has been arranging auto shows all over the country before, and it was a high-time that we took the show to Peshawar as well. Peshawar, as a city, has a rich history and automobiles have been an integral part of that history. People of Peshawar are famous for the love of their rides. Due to some unfortunate circumstances, Peshawar hasn't seen many outdoor activities in the past decade or so. This Auto Show was a great opportunity for the people of Peshawar to come outside of their homes and break the cycle of their daily routine.
The Auto Show was a great opportunity for all the auto enthusiasts to show off their rides, and for others to see them. The event had all sorts of activities and attractions for people from various walks of life. It wasn't planned just to be an ordinary car show, but a fun-filled day for the whole family. Commissioner Peshawar Fakhr E Alam and CCPO Mubarak Zeb also came to see the event, and appreciated the efforts of PakWheels and district administration.
We will be bringing the official video and more details soon, but for now, here's the teaser trailer of the successful PakWheels Peshawar Auto Show 2015.
PakWheels Peshawar Auto Show 2015 Official Video Teaser from PakWheels.com on Vimeo.