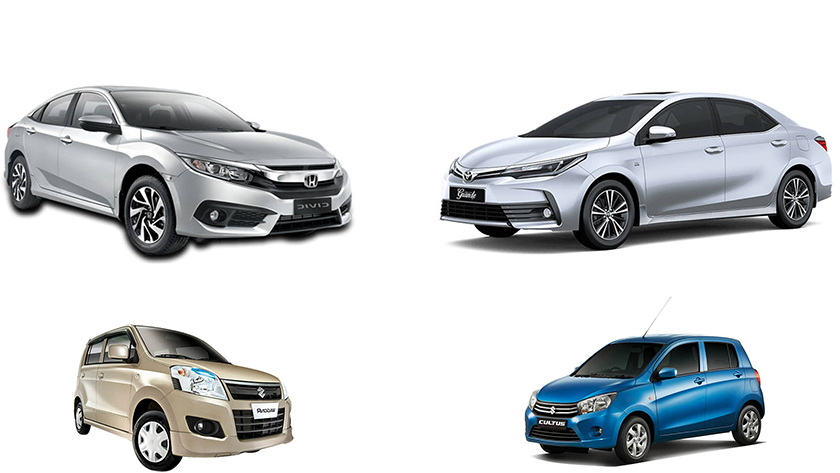 Pakistan Automotive Manufacturers Association (PAMA) has released the latest statistics on monthly sales and production numbers of vehicles for the month of January 2019. The initial impression that one gets after taking a quick look at these numbers is that they are both satisfactory and a cause for concern at the same time.
Overall, sales of locally manufactured cars were strong in the last seven months. This is despite the fact that non-filers were not allowed to buy cars of specific category from July 2018 to January 2019. In addition, vehicle prices also went up on account of rupee devaluation against the US dollar.
For 7MFY19, the total car sales went up to 123,391 from 123,356 as compared to the same period of the last fiscal year. The increase may be minuscule but look at the following statistics – sales for December 2018 were 16,141, while the same number for January 2019 was 19,353.
1000cc – 1300cc v. Below 1000cc
The latest statistics from PAMA draw an interesting comparison between these categories of cars.  
For 7MFY19, a total of 9,750 cars of 1000cc – 1300cc were sold in January 2019 as compared to 6,523 for the month of December 2018. Sales of Toyota Corolla, Honda Civic and City, and Suzuki Swift registered an increase.
Sales of Suzuki Wagon R and Cultus also increased from December 2018 to January 2019. The cumulative numbers for both cars were 5,285, which is a significant increase from December 2018 when their cumulative number was 4,722.
Read Also: Suzuki sales up by 34% to 8305 units sold in Dec 2018
Suzuki's other two popular models – Mehran and Bolan – however, suffered negative sales. Mehran, which will be discontinued in April 2019, registered sales of 19,535 units for 7MFY19, which is a significant decrease from the same period last year when the numbers were 26,543.
Truck sales also dropped from 5,136 to 3,762. Bus sales, however, surged from 364 to 611.
In the category of jeeps, vans and light commercial vehicles, Toyota Fortuner recorded a decrease in sales from 2,103 to 1,511. Honda BR-V sales also decreased from 5,659 to 2,986. Suzuki Ravi sales also dropped from 12,738 to 10,625. Toyota Hilux, however, recorded an increase in sales from 3,844 to 4,066 for 7MFY18.
As the government has partially lifted the ban on non-filers, it is expected that the sales of locally manufactured vehicles of up to 1,300cc engine capacity will see a marked increase in the coming months.
**Disclaimer: This data is taken from the website of PAMA, and PakWheels will not be responsible for any discrepancy in the given data.