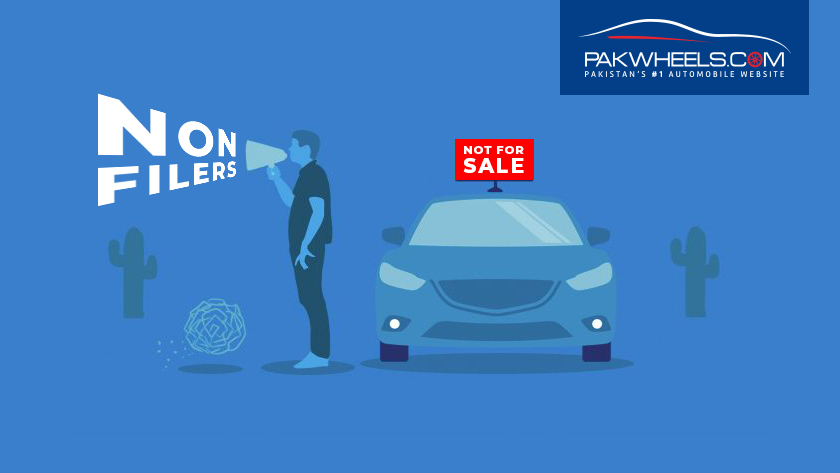 A petition has been filed in Lahore High Court against the restriction imposed by the government on non-filers to purchase or book new cars. 
As per the details, the petition has been filed on constitutional grounds, i.e. it violates the fundamental rights of a person. The honourable high court has accepted the petition and has asked the government and concerned departments, such as the Ministry of Law and FBR to submit their response in this regard.
The petition states that,
"The Government of Pakistan inserted new Section 227C in the Income Tax Ordinance, 2001 through Finance Act, 2018 and imposed ban and restriction on purchase and acquisition of Property (House or Plot) and a new Car by non filers, this amendment and newly inserted Section 227C of Income Tax Ordinance, 2001 is ultra vires, against the fundamental rights, particularly Article 8 and 23 of the Constitution and also contradiction and contrary to the provisions of Section 114, 115, 234, 236C, 236K and 236W of Income Tax Ordinance, 2001."
Moreover, it has been stated in the writ that "due to the impugned provision, the industry was largely affected, especially the automobile industry and its sale decreased up to 40%, also affected other industries connected and ancillary to the automobile industry."
"Our country is not facing the problem of 'filer' or 'non-filer'; it is facing the problems of tax evasions. FBR should perform its role and duties vigilantly and efficiently." it further reads.
Read Also: Excise dept in action against illegal number plate users and manufacturers
The respondents are bound to file their replies by 11.02.2019.
Note here that this is not the first time that a petition has been filed against barring non-filers from purchasing a vehicle; a local car dealer has filed a similar petition in Islamabad High Court (IHC).
The lawyer of the petitioner argued that the amendment through finance bill in Income Tax Ordinance's Section 227 A and B is in clear violation of the constitution of the country. Barring non-filers from buying cars is unconstitutional, and the parliament cannot make such law, which is against the wishes of the people, he added.
PML-N government barred non-filers from purchasing cars, which was later lifted by the current PTI government, however, On 3rd October 2018, the National Assembly passed the amended finance bill under which the non-filers were again barred from buying cars. But, there are, still, few exceptions given to non-filers in the regard by the government such as overseas non-filers can purchase a vehicle, and also non-filers in the country can still purchase vehicles below 200cc engine capacity etc.
Stay tuned to PakWheels.com for the latest updates.