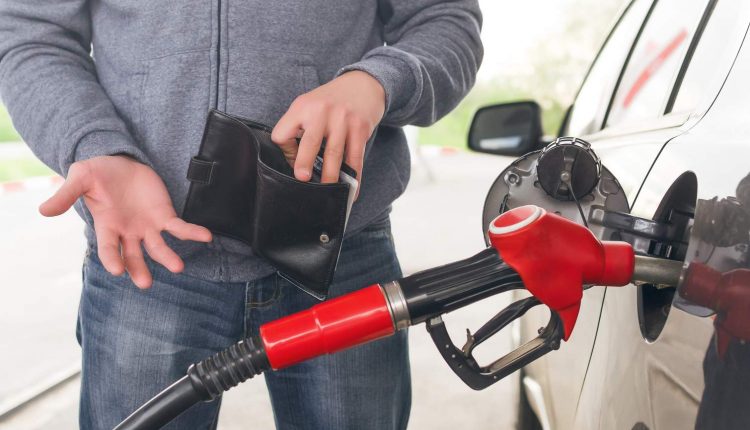 Petrol Prices Increased by Rs3.20 Per Liter
The federal government has once again hiked the petrol prices. According to a notification by Ministry of Finance, the government has hiked the price of petrol by Rs3.20. Meanwhile, the rate of High-Speed Diesel (HSD) is increased by Rs2.95 per liter, Kerosene Oil by Rs3 per liter and Light Diesel Oil (LDO) by Rs4.42 liter.
The new prices will be implemented from January 16, 2021.
New Petrol Prices: 
After this fresh hike, the petrol will now cost Rs109.20, HSD's new rate is Rs113.19. Meanwhile, the new rate of Kerosene Oil is Rs76.65 and Light Diesel Oil will now cost Rs76.23.

OGRA Summary: 
Earlier, media reports and sources claimed that petrol prices may go up to Rs11.95 per liter from tomorrow. The sources had stated that Oil and Gas Regulatory Authority (OGRA) recommended the increase in a summary to Ministry of Finance.
The sources further claimed that OGRA also recommended a hike of Rs9.57 per liter in diesel price. However, the Ministry of Finance, headed by Dr. Hafeez Sheikh, tok the final decision, after consulting with Prime Minister Imran Khan.
Earlier Hike in Petrol Prices: 
On December 30th, the federal government increased the petrol price by Rs3 per litre. The new prices were implemented on January 1, 2020. According to an announcement by Ministry of Finance, the prices of all petroleum products were increased from 3 percent to 8 percent. 
As per the notification, the prices of High-Speed Diesel (HSD) had also been increased by Rs3. Meanwhile, the rates of Kerosene Oil and Light Diesel Oil (LDO) were jacked up by Rs5, respectively.
In doing so, the government had taken a significant revenue hit, as it reduced its Petroleum Levy (PL). The ministry said that PL on petrol had been reduced by Rs4.50 per litre and about Rs2.51 per litre on HSD. Meanwhile, it reduced the Levy on kerosene oil by 55 paisa per litre and increased by about 65 paisa per litre on LDO.