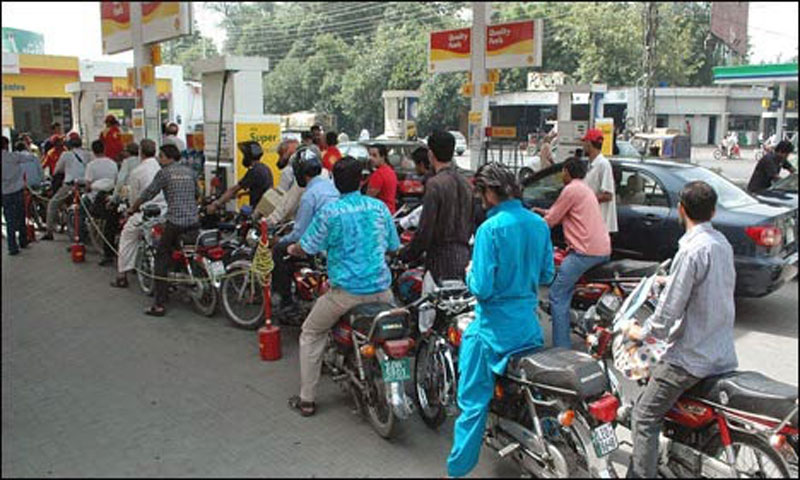 A severe petrol crisis is been recorded in Karachi, Lahore, Islamabad, Peshawar, and Quetta, due to lack of supply and high demand.
For over 24 hours, no supply has been made to petrol pumps. It is feared that Pakistan might be facing a fuel crisis as the supply of petrol and diesel plunges due to the oil tankers strike which has been going on since Monday.
Oil tanker association met with OGRA yesterday but the negotiations failed as the government decided not to fulfill a single demand put forward by oil tanker owners.
OGRA, in fact, stated that oil distribution companies are behind the strike and that government will not move forward to accept the demands of oil tanker owners.
Next round of negotiation is expected today afternoon. Till then thousands of oil tankers are going to remain static.
As a result, petrol pumps are now being very careful in distributing their remaining supply and long queues are already forming across Pakistan.
Railways Minister Khawaja Saad Rafique has offered to to Petroleum Minister, Khaqan Abbasi to transport fuel across the country on cargo trains in an hour notice. He also mentioned that Railway department has sufficient engines and compartments and they can resolve the shortage of Oil.  He further assured that strict actions would be taken against the strikers.
However apart from it, if the situation worsens, it will trigger a country wide fuel crisis that can potentially bring the country to a halt.