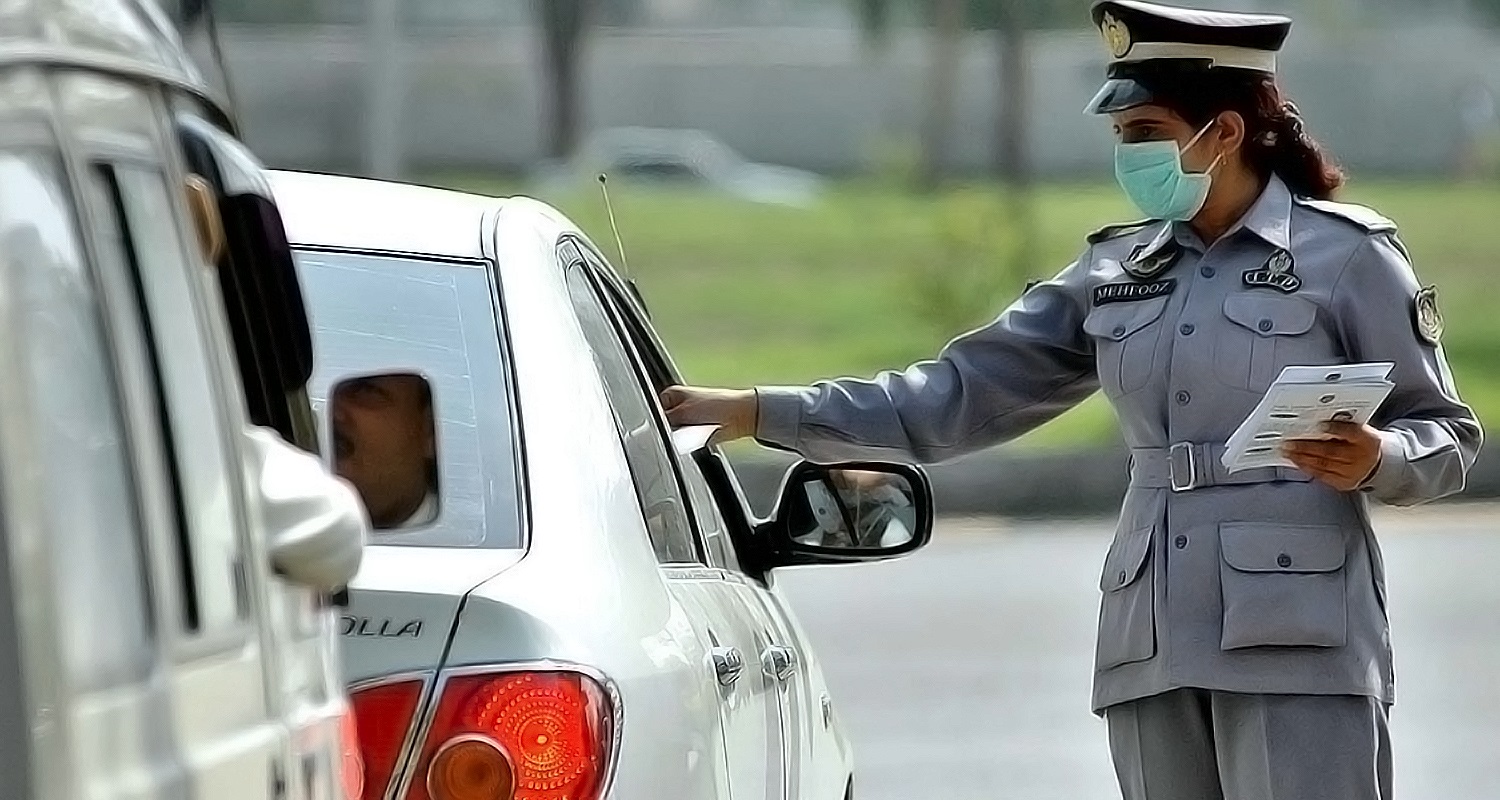 On Thursday 8-1-2019, the police officials informed that during 2018, the Islamabad Traffic Police (ITP) has issued around 833,534 tickets to the commuters who have violated the traffic rules. The fine imposed against these tickets is of Rs. 242.193 million.
Officials have further provided the details of fines, which showed that motorists around 59,295 were fined for not fastening their seat belts. For putting up fancy/non-legal number plates, some 26,884 vehicles were fined and while driving for using phones, further 27,427 tickets were issued.
This year, an increase in campaigns against the motorbike riders who don't wear helmets were witnessed. Due to this, some 161,121 motorbikers were fined. In various areas of Islamabad, 14,721 amateurs were fined and for not providing the documents of the vehicle, around 17,341 motorbikes and cars were issued fine.
In case of violation of over lane andvehicles with tinted glass, 45,454 and 15,510 tickets were issued, respectively. The traffic police issued 27,858 tickets for violating red light and 16,341 tickets for over-speeding. As many as 73,722 tickets for overloading. 30,260 tickets for obstructing traffic and 9,190 vehicles were fined to the vehicles which had no proper registration.
Read Also: Islamabad Police in action against bike lifters
In the case of careless driving conditions, 81, 756 motorists were fined, for route violation 22, 462 public transport were fined and for making wrong U-turn, 16,402 road users were fined.
Against the fancy number plate user, a special crackdown was launched last year, Traffic SSP Farrukh said.
ITP personnel are also directed that irrespective of the rank or status of the violator, traffic rules and regulations are to be implemented, he added. But, while issuing the violation tickets to the violator, the ITP personnel are advised to remain polite and patient.
SSP Rasheed has also urged all the citizens to use a legal number plates as issued by the Excise and Taxation Office. He further mentioned that ITP was and will utilize all the available resources to facilitate the public.
Moreover, recently, Islamabad Traffic Police (ITP) has also started a crackdown on incorrectly parked cars in an aim to solve traffic congestion on the roads of the capital. The authority, aside from going after illegally parked vehicles, is also educating the people of the city through different seminars about the harm which an incorrect parked vehicle does. Traffic police have also urged citizens to help them; become good citizens and avoid incorrect parking at all costs.
Furthermore, in the quest to be digitally active, the Islamabad Traffic Police has decided to issue e-tickets to motorcyclists who violate traffic rules.
Drop your thoughts in the comments section below.