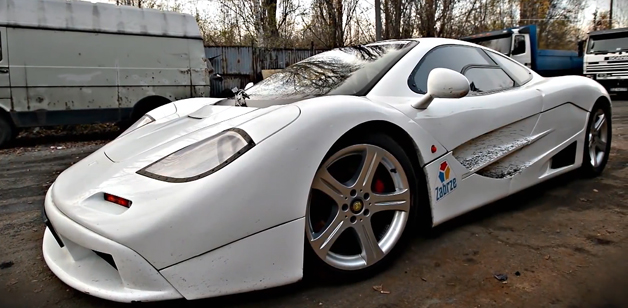 Polish man builds McLaren F1 replica is his garage
We all come across many replicas on  the internet, both watches and cars. But this one is something need a real appreciation. Jacek fabricated the car's tubular space frame, crafted the body, built a seat in the middle and dropped a BMW-sourced V12 in the back. It took 8 years to complete and can do 200MPH. Though it needs a big heart to try such speed on home build car. The car costed around $32K US dollars.
Watch the interview of Jacek, who worked on this project.