Porsche has gotten more and more rigorous with its development work in the electric vehicles sector. In fact, it wasn't long ago that we heard that the world-renowned German automaker had started working on Mission E, its champion all-electric sports car to match the performance with Tesla's infamous Models X and S. The funny thing is that even though being to clear to everyone, Porsche cleared it out for us by revealing its plans to take the fight to Tesla. And from what we have seen so far, we can safely assume that Porsche will bring a hard time for Tesla.
Also Read: Porsche accused of cheating on emissions test
After a very long span of rumours and leaks coming from every possible stream in the auto industry, we are still unsure of what performance this sports vehicle will be capable of and what it will look like. And when it looked like there was no hope at all, Porsche stepped in itself.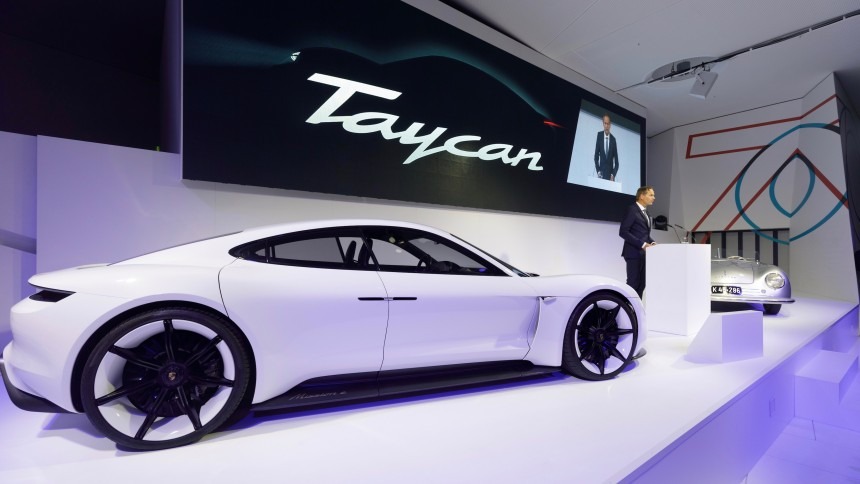 Porsche has just recently released its first marketing video for the Mission E – now Taycan. The car isn't really shown completely. Instead, it is shown as a shadowy figure with a sleek silhouette that matches the concept model Mission E which was revealed in 2015. The video builds up to the car's strapline which says "soul, electrified". Now, the car and the message in the video does seem like a bit vague, but we can't really expect Porsche to step forward and release images of its Taycan prototypes. We make do with what the automaker gave us, and we think that the all-electric beast by Porsche looks just fine design-wise.
Porsche has insisted on reassuring that the Taycan – while being a bit unique from its other models in the fleet – will feel like a Porsche and nothing less. This could be great for Porsche because the automaker is known for its legacy and the comfort that comes with that legacy. If Porsche is guaranteeing you a Porsche-feeling electric car, countless people around the world will be ready to believe it. As for the pricing, there has been no official word on the pricing. However, a lot are speculating that the rumours about Porsche pricing the Taycan inline with Tesla's vehicles are true. If it were true, two brand options would be available in the market for almost the same performance-producing cars for almost the sale price, which one will people go for? Time will tell.