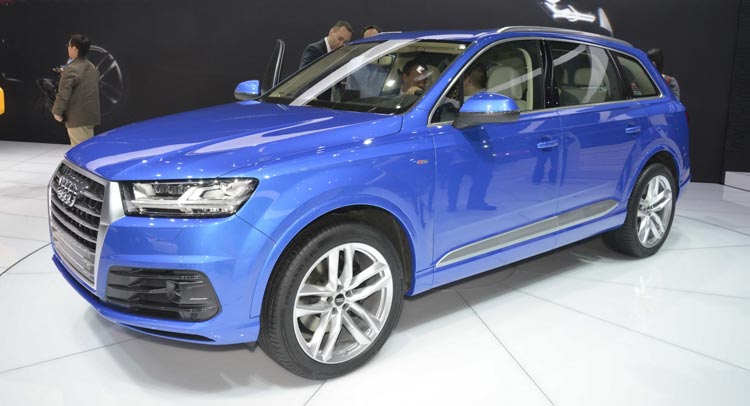 Pre-Orders For The New Audi Q7 Have Started
The German Automaker is all set to take orders across Europe for the all new Q7 SUV with a base price of €60,900. Although the sales started on Tuesday but the vehicle won't hit the dealership until June, which means that the orders are taken but the vehicle won't hit the road until June.
Till now, there are only two engines offered under the hood for this vehicle in Europe both mated to an 8-speed automatic transmission. It is noted that Q7 in the Asian market will be offered with a 2.0 liter TFSI plug-in hybrid. The two basic engines offered are 3.0 TDI with 268hp while the second one is 3.0 TFSI producing 328hp.
The second generation Audi Q7 is lighter, more efficient and more spacious than the previous model. The luxurious SUV weighs up to 325 kg less, making the automaker state that it is the lightest vehicles in its class. As a result, the Q7 is up to 28 percent more fuel efficient as well.
The Audi Q7 features a host of new driver assistance systems and a series of infotainment options, such as the Audi virtual cockpit. Ever since the first generation Audi Q7 launched in 2006, more than 500,000 units were sold worldwide.