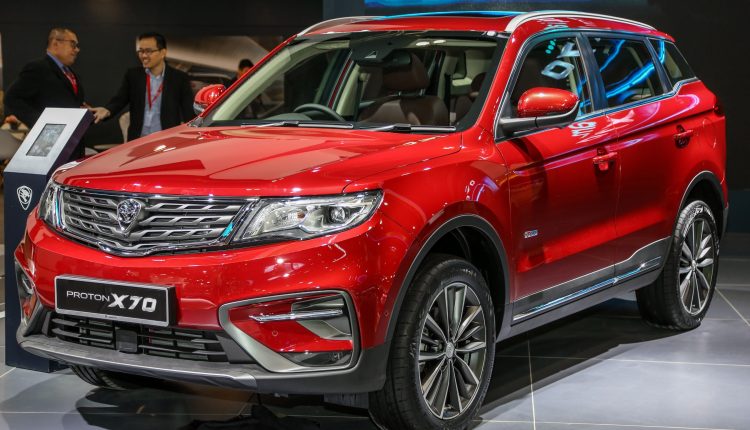 Proton X70 Official Specs, Features REVEALED!
The official specs and features of Proton X70 has been revealed by the company. It is pertinent to mention that the company unveiled this compact SUV yesterday. The company will officially launch it in a digital ceremony on December 18, 2020.
Now, the official features and specs of this new vehicle have been revealed and here is their detail.
Engine of Proton X70: 
The car comes with 1500cc Turbocharged engine, which produces 177hp and 255Nm Torque, mated with Dual Clutch Transmission (DCT).
Alloy Rims: 
The company has installed 19-inch Alloy Rims in this new SUV.
Sensors: 
The company has installed Parking and Door Ajar Sensors in the car. This means, it would be a quite safe car to drive.
Safety in Proton X70: 
The Proton X70 offers 6 airbags, Brake Assist, EBD and Vehicle Stability Control, making it a secure vehicle for you and your family.
Voice Control: 
The company has also installed the latest feature of Voice Control in the SUV, which means you can control several features of the car through your voice. This makes your driving experience hassle free and smooth.
Cruise Control: 
The new vehicle comes with a Cruise Control option, meaning you can drive your car at a specific speed on highways, making your ride very comfortable.
Seats in Proton X70: 
As per the company, the seats in the car will be heated. This feature is a great one for the comfort of driver and passengers.
Sunroof: 
The car has a Panoramic Sunroof in it, which gives a sense of openness to the driver and passenger.
Camera: 
The manufacturing company has installed 360-degree View Camera in it, giving the driver view from all sides and making the drive very safe.