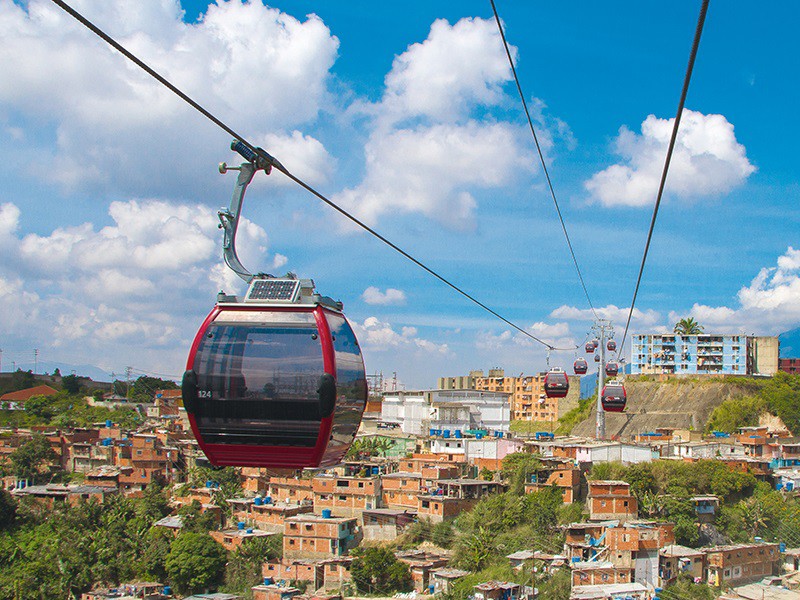 In a recent meeting chaired by Chief Minister of Punjab, Shahbaz Sharif, the practicality of ropeways in certain areas of Lahore was assessed. The government strongly believes that with improved mobility the overall condition of the city can be made better.
Traditionally ropeways are known as a transport system, used in mountainous areas, in which carriers are suspended from moving cables powered by a motor.
A foreign establishment that manufactures ropeway transportation system has shown interest in the upcoming project. This has further strengthened the viability of ropeways as a medium of transport in areas such as Imamia Colony to Railway Station, Jahangir's Tomb to Greater Iqbal Park, Jallo Morre to Thokar Niaz Baig and from Islamabad to Murree.
The attainability of ropeway transportation is relatively realistic due to numerous factors. Firstly, it does not require a large capital cost like many other alternate projects that look to improve mobility. Secondly, given the current situation, ropeways are appropriate as they will provide a medium of transport without adversely affecting the traffic situation.
In addition to this, ropeways will accredit the public to carry bulk material and heavy loads with considerable ease. Any project that the government considers in the case of transportation in urban areas must be aimed at improving mobility and providing an opportunity at the same time. Ropeway transportation has considerably less negative impact on the environment due to few number power resources and emissions, as compared to other commute projects like public transport.
However, one of the major foreseeable challenges for this project is that it will require a large sum of initial investment. At the moment, ropeway transport system is not common in Pakistan and is mostly found in places that attract tourists primarily because of the scenic beauty. Moreover, it will have a straight route that it will have to follow with close to no flexibility as it is restricted to run only in a straight line. These roads are not for speedy driving either.Note