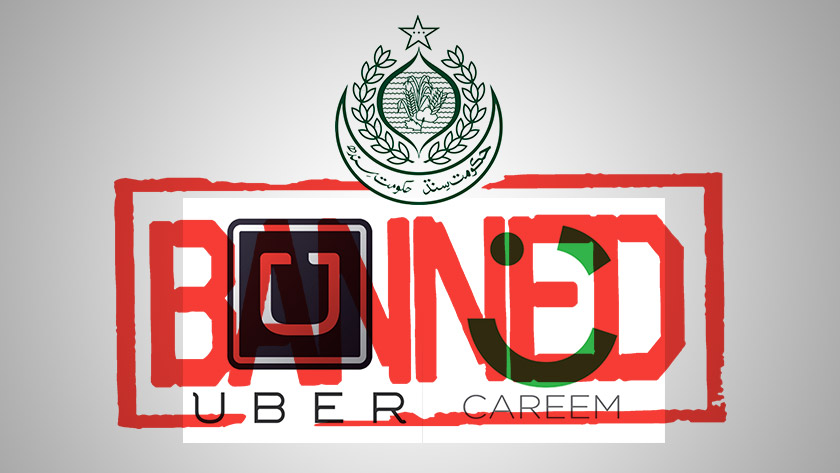 In a recently surfaced wave of actions being directed at the cab hailing services, namely Uber and Careem, the respective government's motive seems pretty clear: Channelizes and bring these services under 'official compliance.' In the latest development, the Government of Sindh has sprung into action to ban these companies from operating in Karachi, as reported by Geo and Samaa TV.
Citing the Transport Secretary Sindh, the mainstream media is reporting that privately owned cars cannot be utilized for commercial purposes. This statement is augmented by the fact that there are several laws which dictate such cars to seek mandatory legal permits and certificates to operate in a commercial manner.
The provincial -Sindh & Punjab- government's stance in this situation is quite clear and both missives state that taxi service providers must take fitness certificate along with route permits and excise license to conduct this business in the country. The Sindh Minitstry of Transport has also directed a notification to PTA, to take down the mobile applications of Uber and Careem. However, no official has remarked or disclosed:
How they are planning to take down these apps?
How are they going to implement this (cyber) ban in Sindh only?