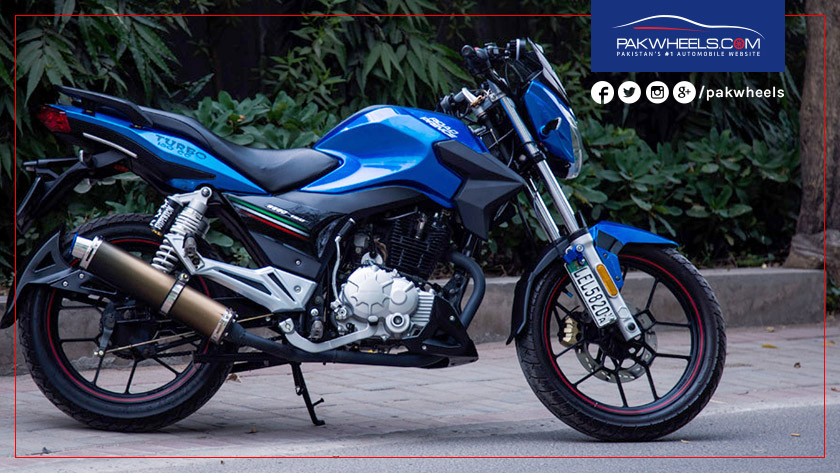 Road Prince Wego 150 – Detailed Review, Specs & Photos
Review of Road Prince Wego 150
In 2015, Road Prince announced their plans to launch Wego150 in Pakistan and followed it up by introducing this bike in 2016 with a price tag of Rs 180,000.
Introduction:
In essence, this bike is a marquee of Piaggio group (Aprilia, Derbi, Vespa, Moto Guzzi, Gilera) and is commonly marketed & sold as Aprilia STX and Derbi STX. The Wego150 is being assembled at Zongshen Piaggio Factory by carrying out minimal changes in the Aprilia/Derbi STX with a chassis code of Zongshen Piaggio BYQ-150-8. It is pertinent to mention that there are two other models under the same chassis code with varying frills and minor cosmetic changes intended for different markets. Road Prince introduced this bike with a price tag of Rs 180,000.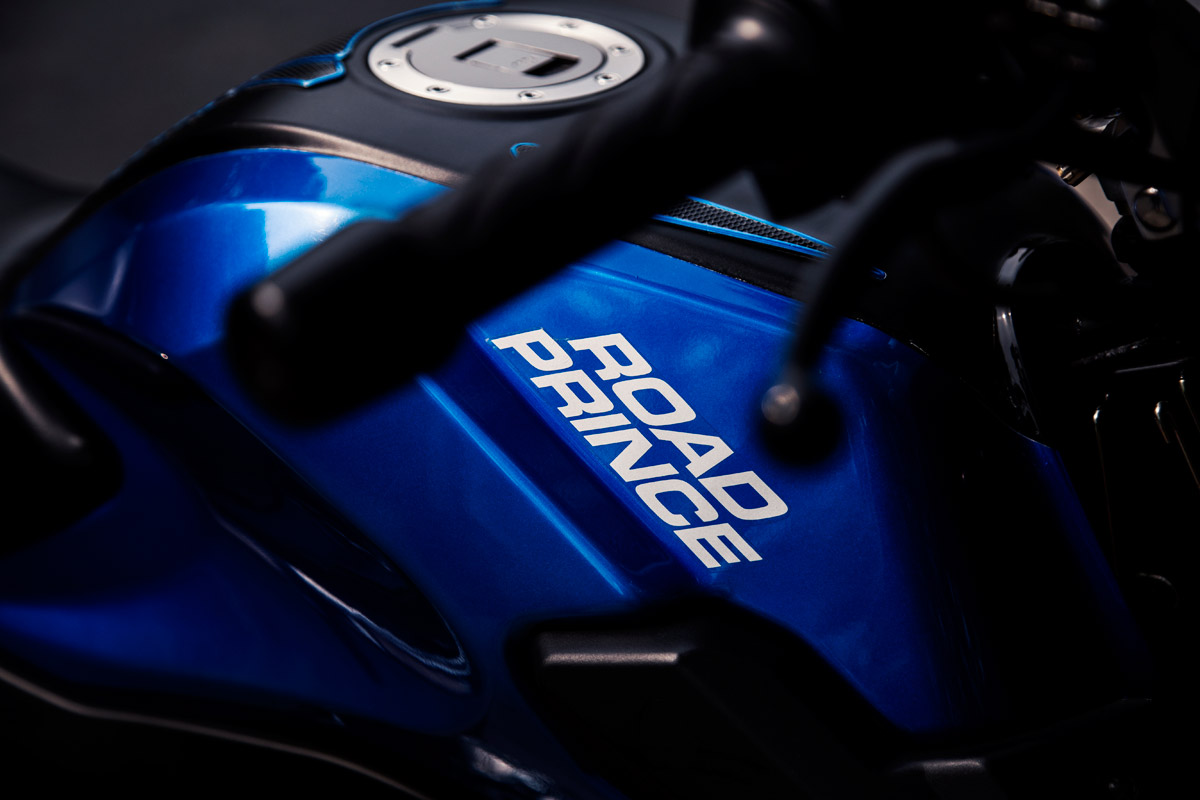 Specs:
| | |
| --- | --- |
| Engine | Single Cylinder, 4-Stroke, 149cc OHC engine |
| Starter | Electric |
| Performance | 12HP and 15.7Nm of torque |
| Fuel Tank | 18L |
| Transmission | 5 Speed with wet clutch |
| Speedometer | Hybrid information cluster |
| Fuel System | Down Draft Carburettor |
RP Wego Styling:
From its chiseled fuel tank to its independent rear wheel mudguard, this bike is aimed to give sportbike vibes in a budget-friendly price tag. The clip-on handlebar assembly features engine kill switch, self-start, and a dipper switch. Last but not the least is the use of LED lights in its turn signals and backlight.
Seating Position & Information Cluster:
With its upright riding posture, this motorbike offers a very comfortable riding position. The chiseled fuel tank will allow you to tuck your knees for a more grippy yet comfortable position. Moving on to its hybrid information cluster; it features a digital speedometer, odometer, trip meter, gear indicator, fuel gauge, and an analog tachometer.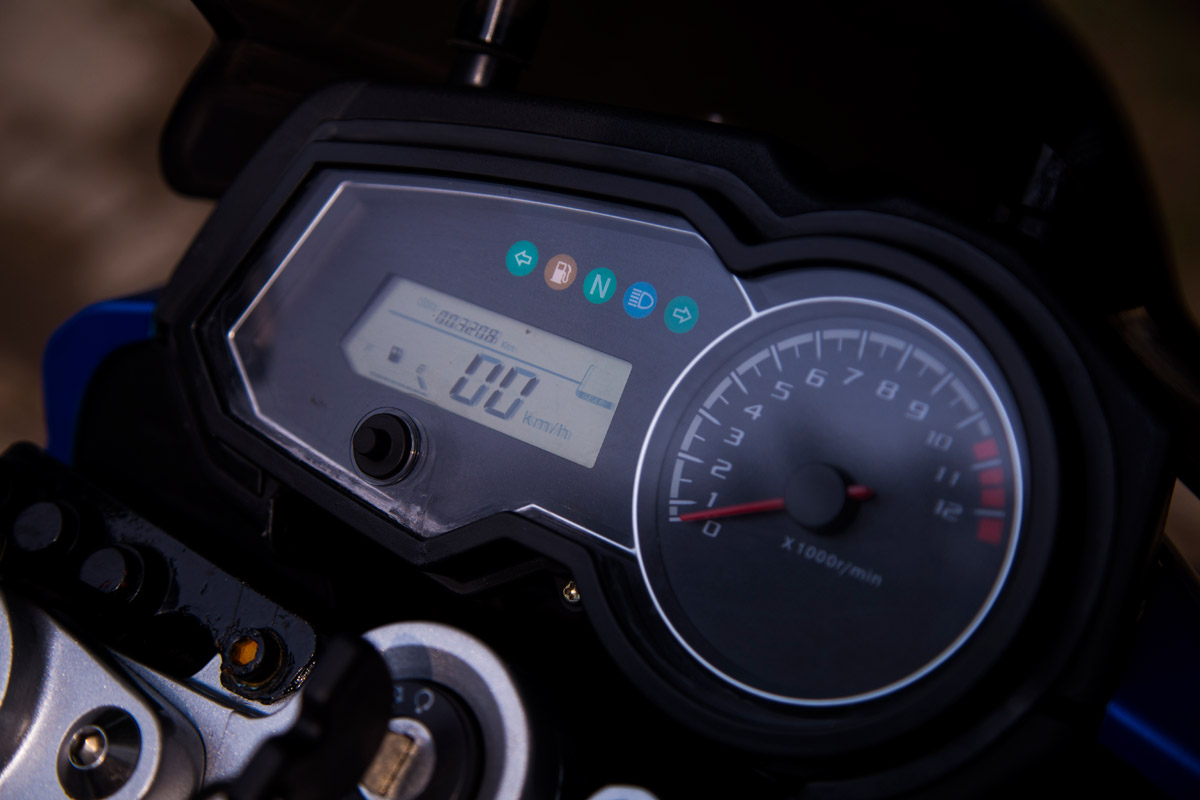 Road Prince Wego Performance:
One of the best things about this motorbike is its impressive fuel tank, capable of storing 18L of petrol with a reserve limit of 6L. In my various runs, I have observed an average mileage of 40 KMPL from this bike, which easily projects into 720 kilometers per filling. Now many of you might be thinking; coupled with its upright seating position, smooth transmission, an impressive range of 700+ KM's and plenty of power & torque at its disposal, this bike will surely be a very good option for long tours, right? Actually no. That isn't the case. We have yet to address the elephant in the room, or more appropriately lack of spare parts availability. As this bike is a CBU being imported in Pakistan, it's parts are also being imported in a limited amount. So chances of it breaking down on a long journey without any guarantee of part replacement is a big no-no for an extended tour on this bike. As mentioned before, people have toured on this bike towards Khunjerab Pass but as you can guess this endeavor is not highly recommended and is most certainly a gamble with big stakes.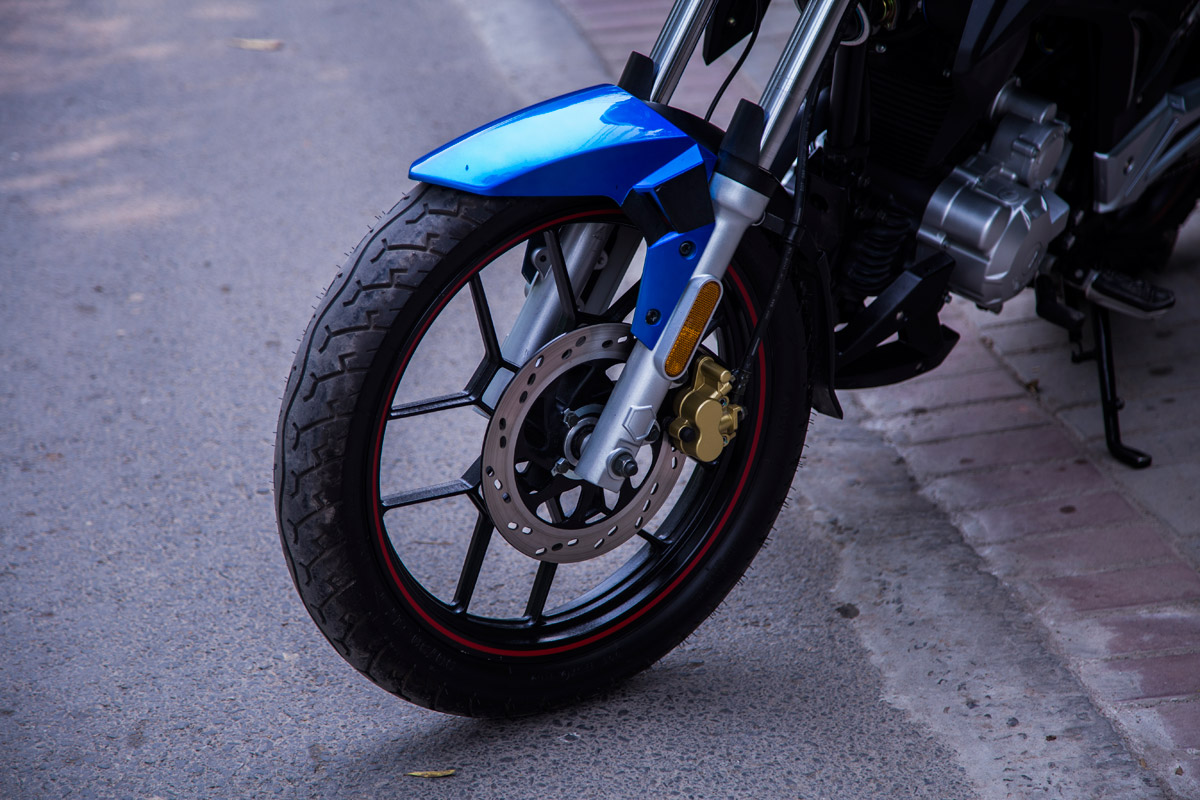 With 62mm x 49.5mm Bore and Stroke, and an Overhead Camshaft (OHC) Road Prince Wego certainly packs power with minimal vibrations to back its price tag and value for money. The compression ratio and throttle response are pretty impressive. Thus, this bike is highly recommended for fun riding in the city and extended tours (if Road Prince can address the lack of availability of its parts).
Its unique selling point is its fun factor. Riding is a lot more fun on this motorbike. Yes, you have to lean forward a little bit in order to properly enjoy it, but that is to be expected from an all-rounder bike. It features seamless gear changes, courtesy of its wet clutch and its lubrication. Thus allowing the rider to feel confident with its weight balance, gear changes, and acceleration. Thus, RP Wego150 stands out from its other Chinese compatriots in terms of performance, quality and ride quality. In simple words, it's a fun motorcycle to ride.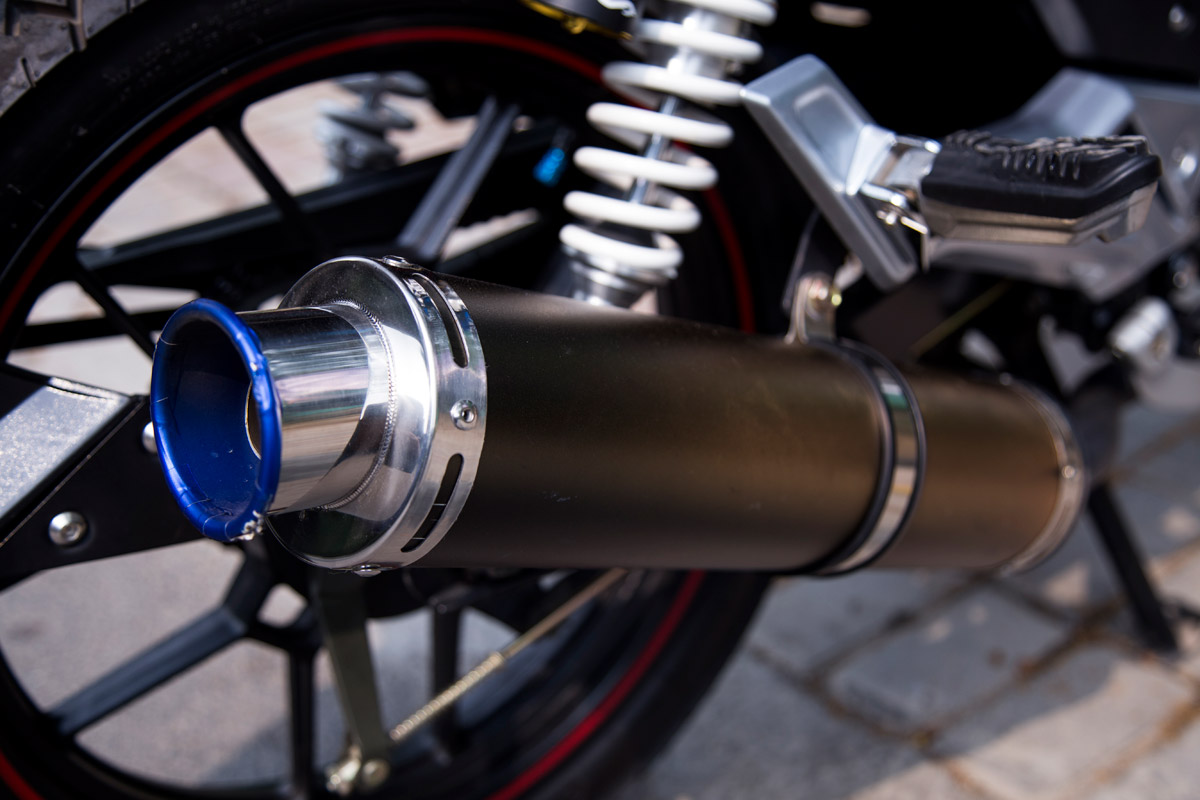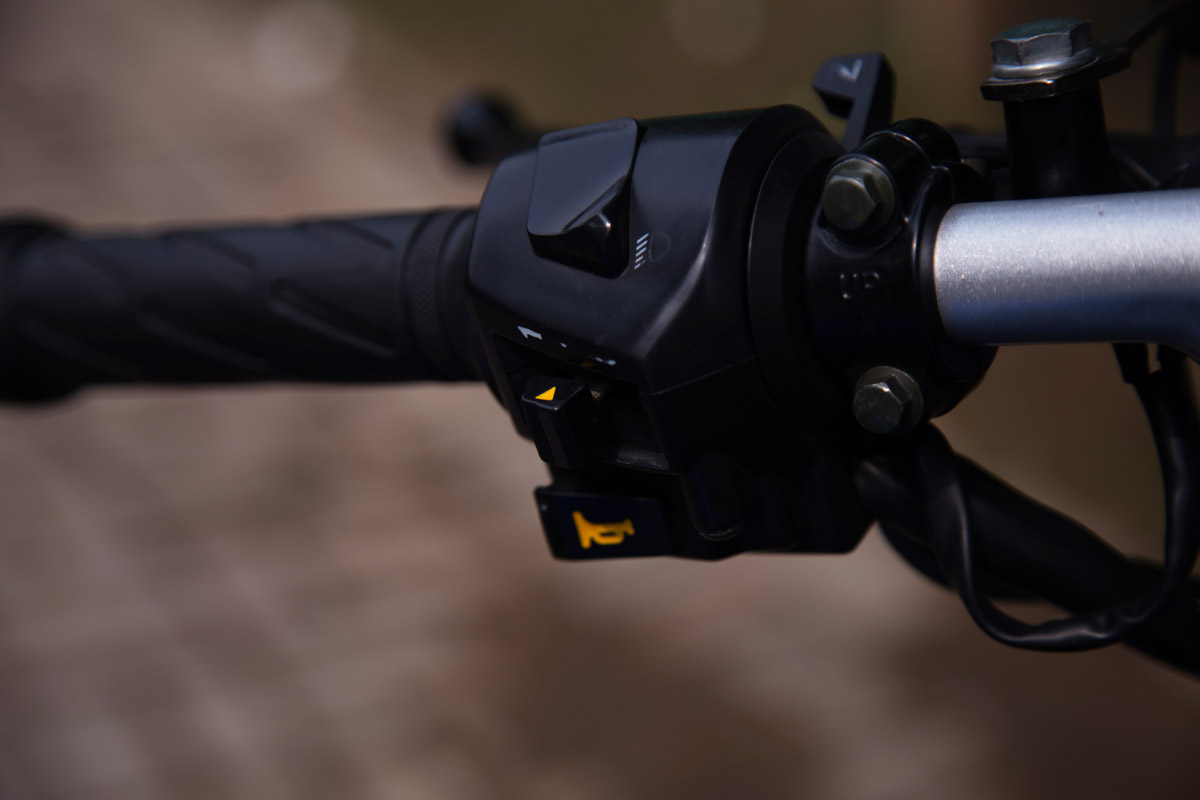 As far as the top speed is concerned, the listed figure is 120 KM/hr. However, several owners have resorted to retune Wego150's carburetor to achieve a little higher 128-130 KM/hr. The only concern for was the absence of KEIHIN 22mm carburetor in a brand new bike, which the company has advertised on its website. Instead, there is a Chinese carburetor in its place. Nonetheless, the bike handles really well on cornering and feels grounded, which is partly down to good tyres and partly to Wego150's balance. The bike comes with 19/90 tyres on the front and 110/80 tyres on the rear 17′ alloys wheels. And yes it features a 240mm front Disc brake (with a double piston caliper) and a 104mm rear drum brake.
Pros & Cons:
Long Range Cruising
Plenty of torque and power
Price w.r.t features
CBU imported from a globally renowned company
Space under the seat for documents and valuables
Head-turning looks
Availability of spare parts
Competent mechanics
Not suitable for family use
Final Verdict Regarding Road Prince Wego150:
Road Prince Wego 150 is certainly a very attractive option with its long range fuel tank, good performance, and an assortment of rider-friendly plus points. However, the most significant let down in this bike's case is the lack of spare parts availability and in some areas, mechanics. If the company could address this issue and market its solution appropriately, then the result will be very radical in terms of sales among other bikes in Pakistan.
Browse through gallery for more photos.