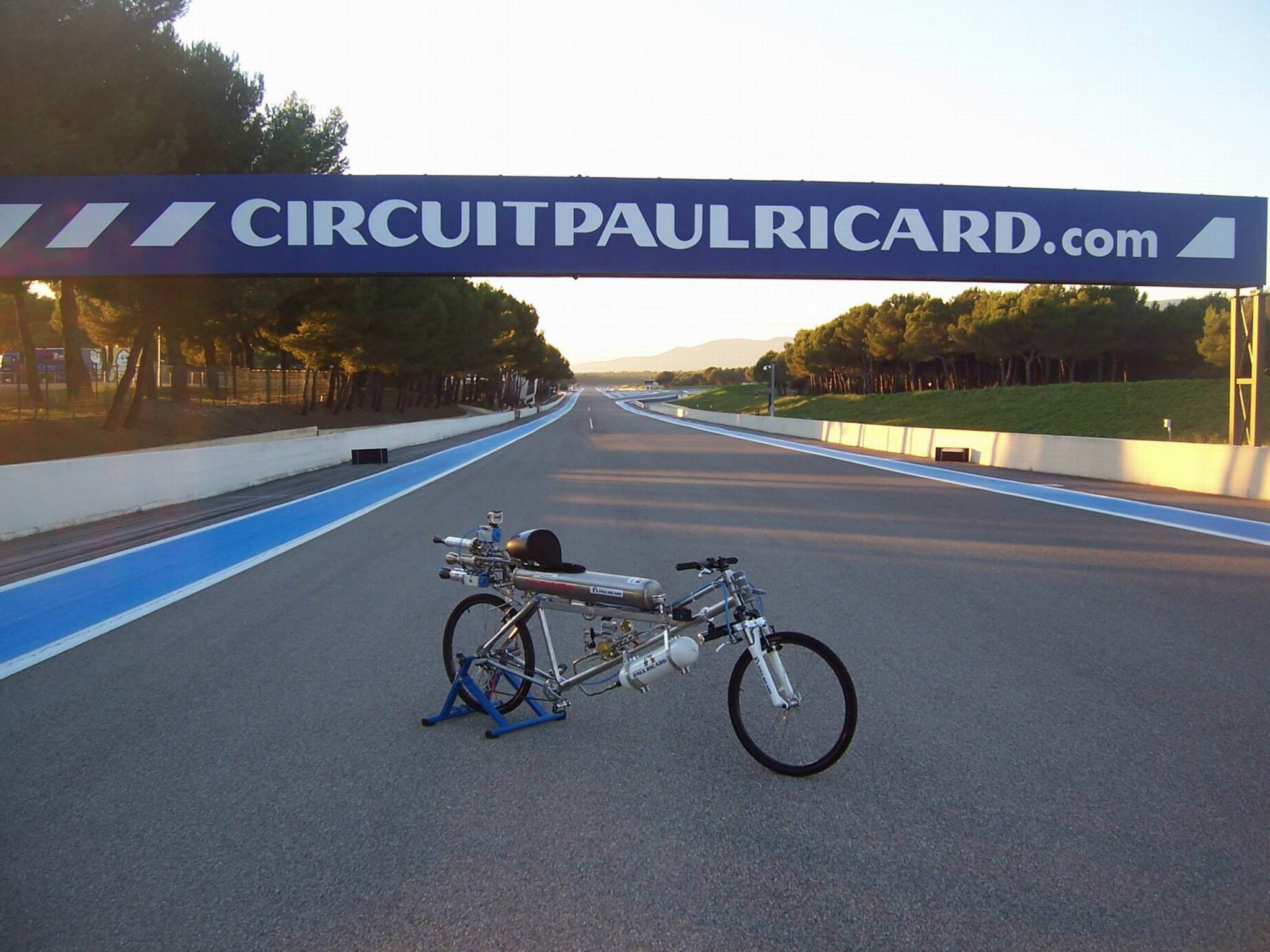 All the time we read about these land speed records, one super car beats another. The automotive media outlets are flooded with the records one after another. Like most recently, Hennessey Venom GT shatters Bugatti Veyron's speed record. What if I tell you that the most recent speed record was made by a two-wheeler, which is neither a modified Suzuki Hayabusa nor any other superbike but a modified mountain bicycle?
A Frenchman named Francois Gissy, who is a bus driver by profession, is now the world's fastest cyclist. The record was made on Circuit Paul Richard in South France.  The rocket bike was built by French company Exotic Thermo Engineering, a firm who is well known for chemical-powered drag racers.
The bike was fitted with a hydrogen peroxide-fueled rocket with three individual thrusters like those on a NASA space rocket. The propulsion system measures 4.5 kN of thrust, which equals 560 horsepower. The rider is planning to hit a new record on which he is currently working, this time 400 kmph in under 2 seconds.
You can see the video of his current daredevil act below: