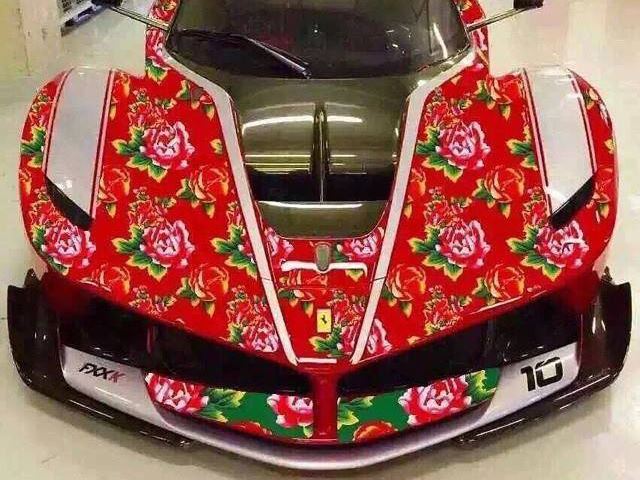 Rose Wrapped Ferrari FXXK: Real Or Fake
If you ever thought that the Ferrari LaFerrari was not powerful or fast enough to satisfy your tastes then Ferrari had you covered when they unveiled the Ferrari FXXK; a track only hardcore edition of the standard LaFerrari. A 1050HP Hybrid supercar that lapped Ferrari's test track Fiorano five seconds quicker than the LaFerrari and with only around 40 or so slated for production, the chances of you ever coming across one are super bleak.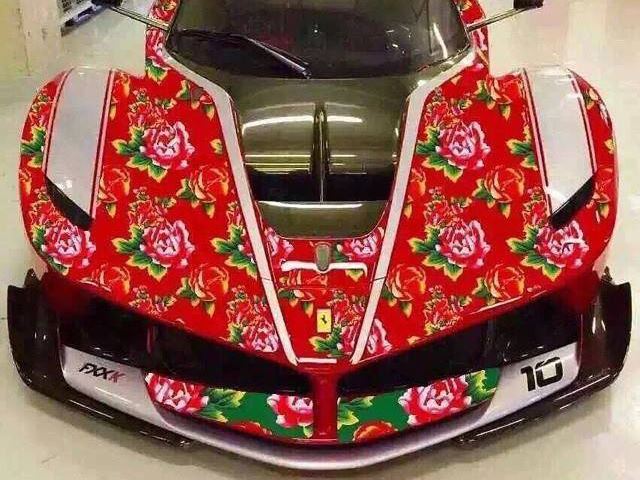 It's hard to believe then that Ferrari would allow one of its customers to cover their brand new $3 Million Ferrari in a rose themed wrap. Ferrari doesn't allow its customers to take the FXXK home and let alone let them do something like this. It is questionable as if they would ever allow such a thing to happen and be seen by the public. The legitimacy of these pictures is still in doubt but if it turns out to be true, it would be a great spectacle to see this rose covered beast do mind boggling laps.