Last week was very tense. Honda Atlas has been posting teaser images for something new. Social media is buzzed with predictions. Honda Atlas wanted us to be ready for something with "Accelerating Perfection ". I posted two articles back to back in search of answers from my readers. There had been divided opinion what is coming from Honda Atlas. But most of the response was for two options; something related to Honda City or Honda Civic.
When we think about Civic keeping in mind the teaser, we come to the conclusion that the booking for 1.5T model currently is on hold  due to ongoing engine knocking issues, although Honda Atlas never made any official statement about this matter dealerships across the country were not taking turbo Civic orders and also suggesting switching existing orders towards 1.8L variant.
According to recent reports, Honda Atlas is working on the fix, most probably a software patch and it was rumored that Atlas will start booking of Civic again very soon. But as discussed in the previous blog as well,  the profile/ shape of this shark fin antenna visible in the teaser does not match with the one installed on the international models. So this teaser does not seems to be related to Civic, unless Honda Atlas install something exclusive to Pakistani domestic model.
The more confusing opinion is about Honda City. While many enthusiasts think that the teaser could be the launch of most awaited 6th generation Honda City, a large number suggests that the teaser is just another face-lift to a recently face-lifted Honda City launched as 2017 model earlier this year in April. The teaser image shows a roof profile with a shark-fin antenna. Comparing the shape and profile of the antenna fixture we come to the conclusion that it does not match with the already launched 6th generation Honda City in overseas market/s. This makes us think that the teaser image might not be a 6th generation Honda City.
This brings us to a conclusion somehow that our assumptions and guesses might be true and Honda Atlas is doing a face-lift to just face-lifted Honda City.  The 5th generation City never got a shark fin antenna overseas rather a whip type. This makes us believe that Honda Atlas might have developed an in house fixture and we will see it in the City. Honda City is one of the widely sold model and the message "accelerating perfection" could mean that Honda Atlas is pushing the perfection and success further ahead.

I had a detailed discussion on this matter with a number of members of Pakwheels community and some even shared unconfirmed reports citing their connections with dealers or insiders at Honda Atlas that also confirms this face-lift to the face-lift. I am sure you would also be interested to know what new is coming. Although there is no confirmation, we might be seeing following ;
The upgrades are pertinent to 1.5L City Aspire Only.
Honda Atlas might bump the price upwards.
There might be two additional exterior color options. Beige & Brown Metallic are predicted.
On the exterior , new chrome door handles.
SRS front driver & passenger air bags as standard.
Immobilizer as standard [ currently optional ]
Sunroof.
Steering wheel audio control.
New interior door trim/ panels, including new inserts.
Possible application of chrome inserts in dashboard
The most talked about item "The Shark Fin Antenna ".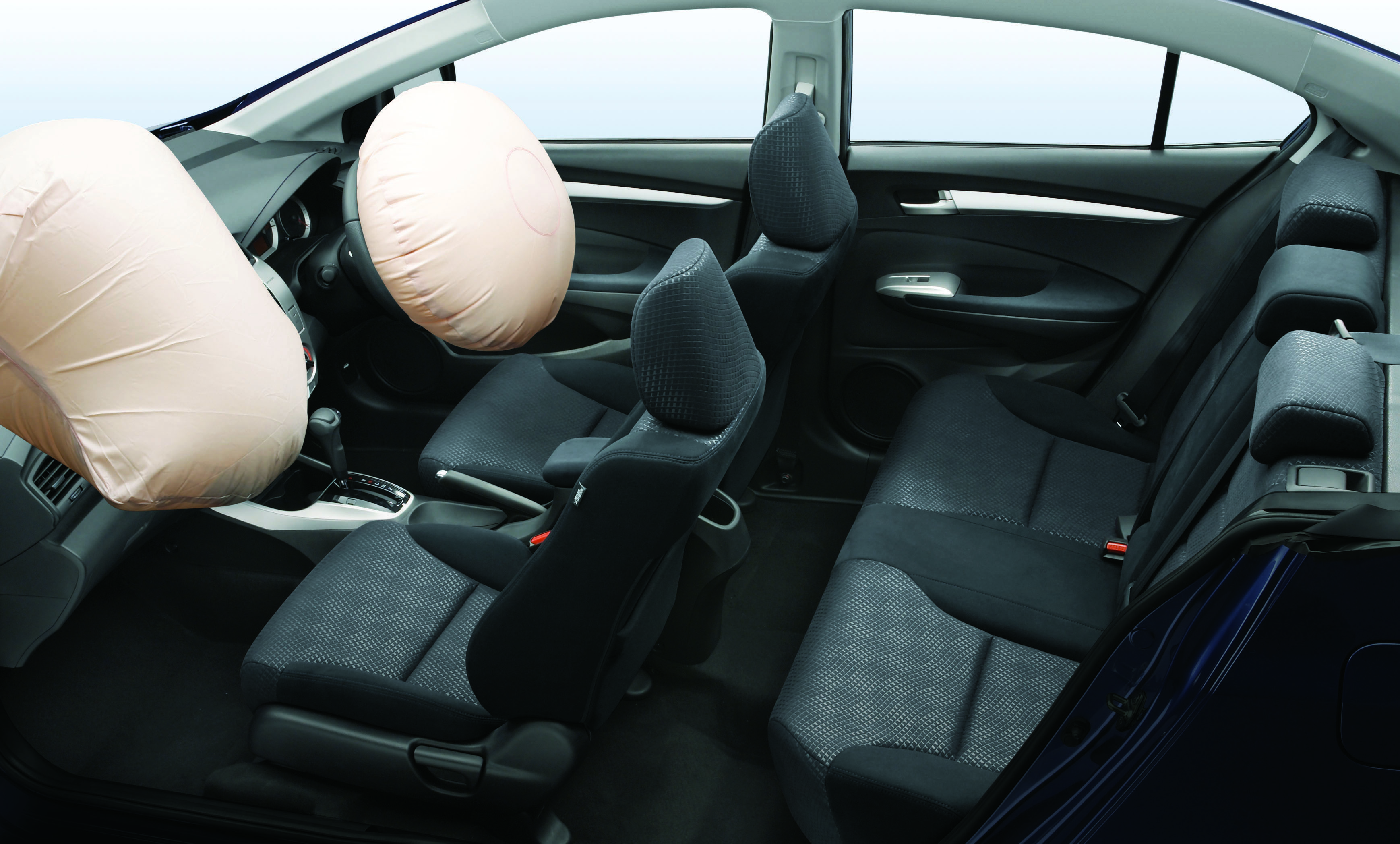 There is also a gossip about the addition of cruise control although we can't confirm or deny it at this time. The above-listed items are unofficial and unconfirmed. There is another talk of the town; that is Honda Atlas will discontinue the 1.3L base model, again we are not sure about the authenticity of this news floating around.
In fact, after a little bit research, we will come to know that these upgrades were done to a 5th Generation City back in 2012 for 2013 model year in international markets, about a year before the launch of the 6th generation.
If all above as mentioned here is true and we all will know about it in next few days, this will be a huge disappointment for many people who are waiting for a new generation of City. This will also be a bombshell for all those who recently received their face-lifted City [ launched in April 2017 ].
I hope and wish that all those who booked their vehicles and on the waiting list for delivery should be able to shift to the newer updated model. I also hope Honda Atlas keep the prices intact as it is, rather making these updates a reason for another price hike.
Customer do want an "Accelerated Perfection " as far as quick deliveries of their booked vehicles, and perfection towards improved quality built vehicles but they also want that they should be given updated models in line with international markets rather a decade old model with lame updates and upgrades.
We always made fun of Suzuki Mehran in this context but now we have another example and in the shape of Honda City. I think it's time that Honda Atlas end this season #5 and move towards season #6. Pakistani consumers remain reluctant to accept 2017 Honda City face-lift and it was extremely criticized, I don't know how they will take this new Face-lift to a face-lift that is also back to back within months.
Personally,  I still don't know what Honda Atlas is hiding; but the cat will soon be out of the bag .
Please stay in touch with Pakwheels for up-to-date information on this topic. Meanwhile; join discussion on this matter at Pakwheels.com/City
[All images in the article are for reference only. Also, the article is an opinion based on unconfirmed reports received from various sources.  ]