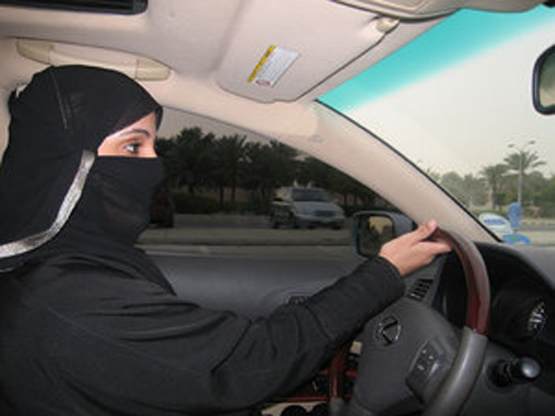 Saudi women urge Subaru to stop selling cars where women can't drive them
Saudi women are fighting against the monarchy to lift the ban against female driving. Pakwheels covered the story of Manal Al-Sharif who protested against the ban by driving on the road however she was caught and released nine days later however, she had sparked fury amongst the women of Saudi Arabia and all came out and defied the ban by making their video while driving on the road and posting it online.
Two same campaigns are being run, Saudi Women for Driving and Women2Drive which was initiated by Manal Al-Sharif. While the self-made videos keep on hitting the internet of Saudi women driving, in an unprecedented move, a petition has been started urging Subaru to stop selling its vehicles in the countries where women are not allowed to drive.
Saudi Women for Driving have already sent an open letter to Subaru's parent company, Fuji heavy industries urging them to stop doing business in Saudi Arabia until women are allowed to drive. A petition has also been started on change.org which is trying to convince the Japanese automaker to stop its business and the 1,000 people an hour are signing the petition.
Although the movement's leaders are urging the rest of the automakers to do the same as well however, its leaders have decided to focus on Subaru because of the brand's tendency to market heavily towards women.
Saudi oil companies are more powerful than the small Japanese automaker and it is hardly going to make any difference even if Subaru honors their petition. While it is quite hard to believe that the women hold international driving license but are not allowed to drive in their own country isn't right as Manal Al-Sharif says in the video below,"If the husband has a heart-attack, what is a wife to do, and if there's no one else around and she can't drive", she further adds," Not everyone is able to afford a driver, its just too expensive for families".
Press release by Saudi Women for Driving is followed after the video.
Press Release:
Saudi Women to Subaru: Stop Selling Cars Where Women Can't Drive Them
Saudi activists call on Subaru, which markets heavily to women, to pull out of Saudi Arabia until women get the right to drive; Change.org campaign already attracting 1,000 signatures an hour.
RIYADH, SAUDI ARABIA – More than 1,000 people an hour are signing a new viral Change.org campaign created by a coalition of leading Saudi Arabian women's rights activists calling on Subaru to stop selling cars in the oil-rich kingdom until a ban on women driving is lifted.
Saudi Women for Driving, a coalition of leading Saudi women's rights activists, bloggers and academics campaigning for the right to drive, sent an open letter Wednesday to the senior management of the Japanese transportation conglomerate Fuji Heavy Industries, which owns Subaru.
"While Subaru is marketed heavily at women, your company is simultaneously making hundreds of millions selling your cars in the only country on earth where women aren't allowed to drive," the Saudi women's coalition wrote to the car manufacturer. "We write to you with a simple request: that Subaru publicly pledge to pull out of Saudi Arabia until such time as women are allowed to drive."
Saudi Women for Driving plans to launch similar campaigns against a number of other car companies, but decided to target Subaru first due to the company's heavy marketing of the Subaru brand to women.
One day after the campaign's launch, Saudi Women for Driving had recruited more than 44,000 supporters on Change.org, the world's fastest growing platform for social change.
"It's still early, but recruiting 1,000 supporters an hour is an unprecedented level of growth for a campaign," said Change.org's Human Rights Editor Benjamin Joffe-Walt. "The amount of momentum these Saudi women have managed to build in one month is incredible: first they successfully mobilized more than 70,000 people to help a Saudi mother arrested for driving her own car, then they successfully led a month-long campaign to get the United States' top diplomat to publicly stand with them, and now they are taking on their most ambitious campaign yet. I can't wait to see what happens next."
The Saudi women's Subaru campaign follows a significant victory for Saudi women's rights' activists. Saudi Women for Driving recently called on Secretary of State Hillary Clinton to publicly support their right to drive. Her spokesperson responded, and said Clinton was doing so through "quiet diplomacy." But Saudi women pushed back on that approach, launching a massive Change.org campaign to convince Clinton to reconsider and telling the secretary of state yesterday that "quiet diplomacy is not what we need right now." At a press conference two hours later, the top U.S. diplomat publicly declared her support for the Saudi women's right to drive campaigns, calling them "brave".
Saudi Women for Driving is an informal consortium of Saudi women's rights activists pulled together after the arrest of Manal al-Sharif, a Saudi mother jailed for driving her car. The group seeks to use online campaigning to build international support for Saudi women's right to drive. More than 150,000 people in 156 countries have joined Saudi Women for Driving campaigns on Change.org.