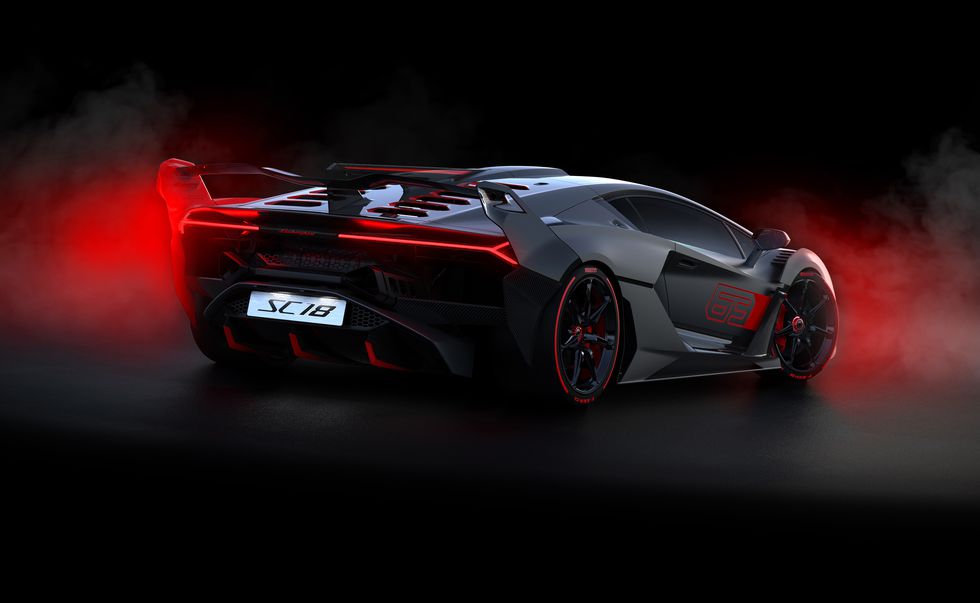 Bespoke 'SC18' is a Lamborghini like no other!
Lamborghini SC18 is a result of a Godly rich customer who wanted to get his hands on something so unique that there won't be a second version of it. This one-off SC18 has been crafted by the company's Squadra Corse motorsport wing and it shared the base with Lamborghini's top-end model "Aventador". Despite being based on the Aventador, when you start to look at the SC18 from various angles, you will notice various bits and parts from other Lamborghini vehicles, such as the extremely expensive Centenario and the Sesto Elemento.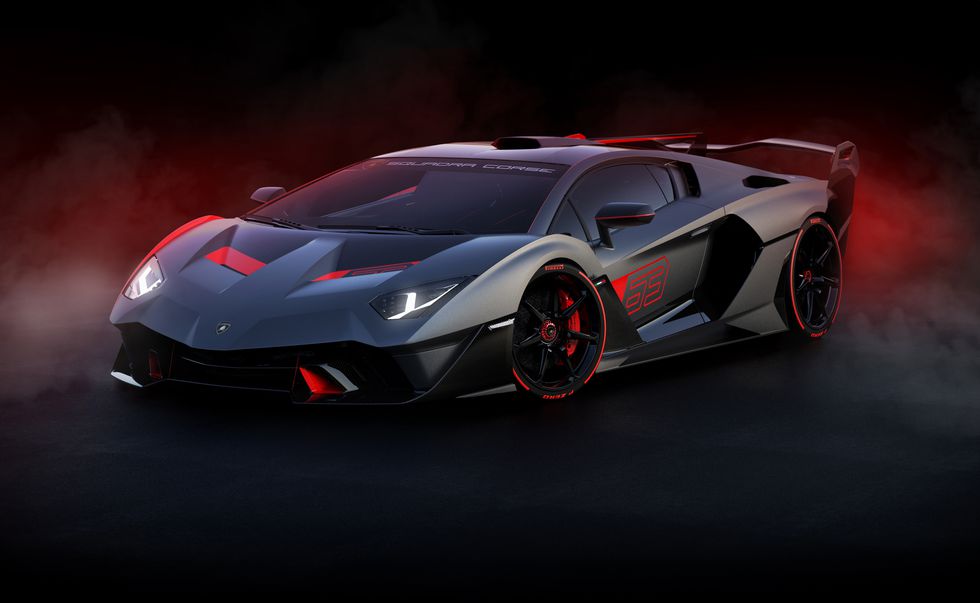 So what makes the SC18 so special? Well, first let's talk about the shared parts, which include aerodynamic modifications lifted from Lamborghini's racing cars at various levels and rear lights directly borrowed from the Centenario. Then comes the trunk area, which has huge, deep intakes similar to those which you see on the Huracan GT3 Evo with some sprinkled taste of the Egoista. While the side vents, air scoops, and the large wing come from the Super Trofeo-spec Huracan. Lastly, when you see this Lambo from the above you will notice that normally where you find the rear glass of the vehicle has been replaced by solid carbon fiber panel with rectangular cuttings meanings that unlike the regular version you won't be able to see the engine. But who cares when the rest of the vehicle is outstanding.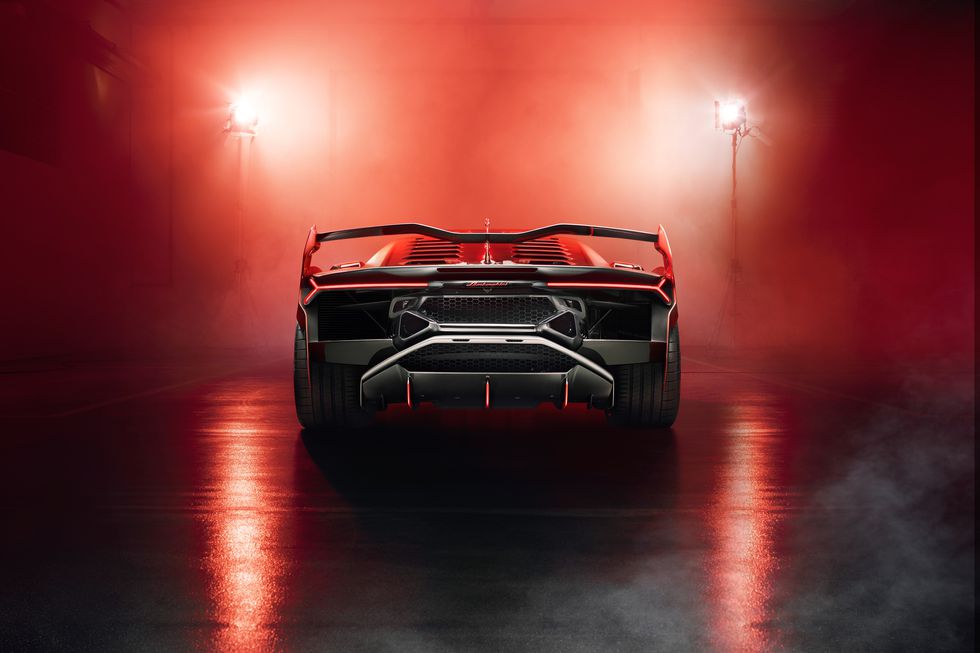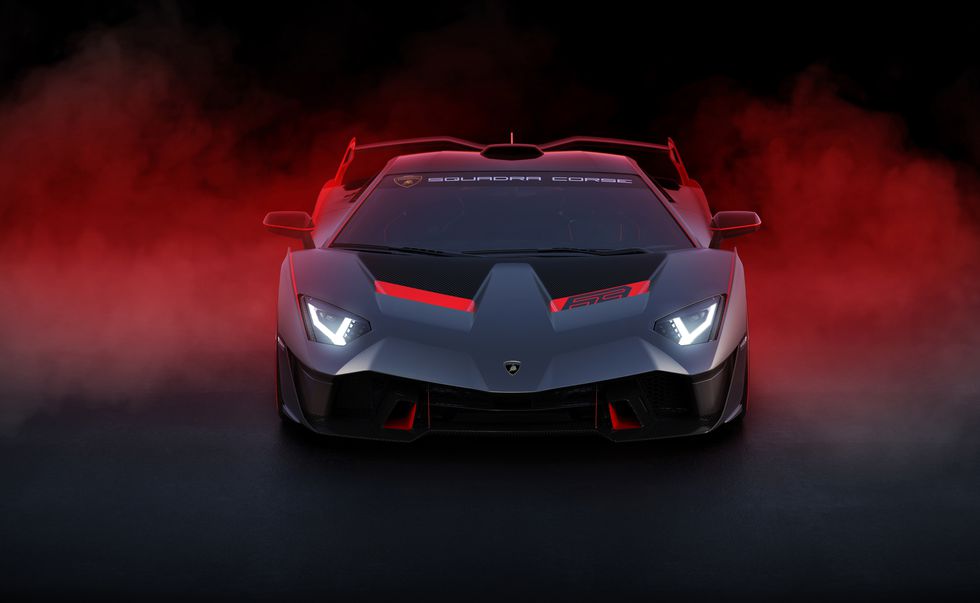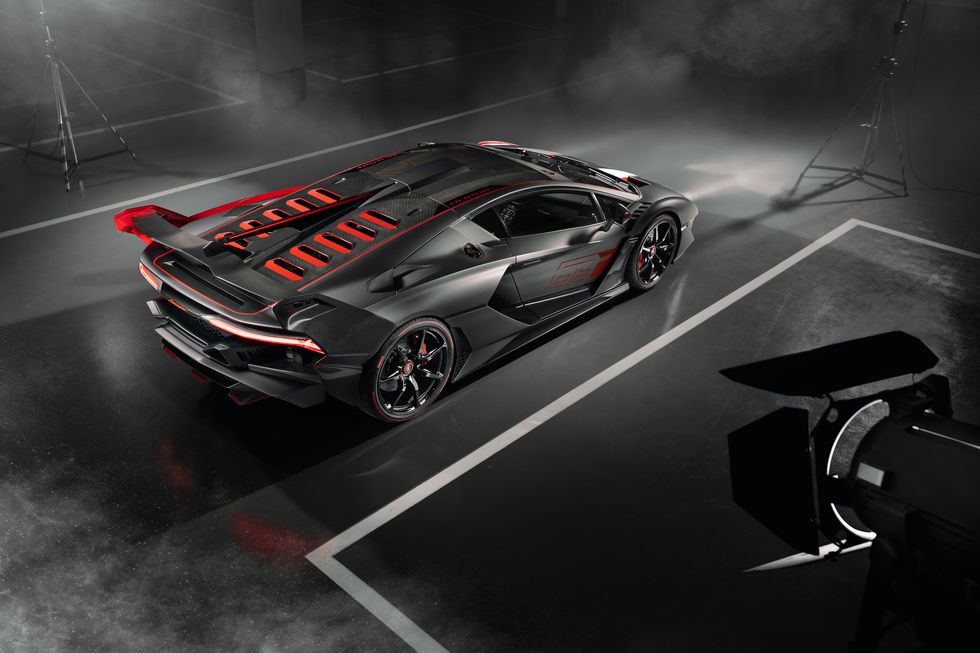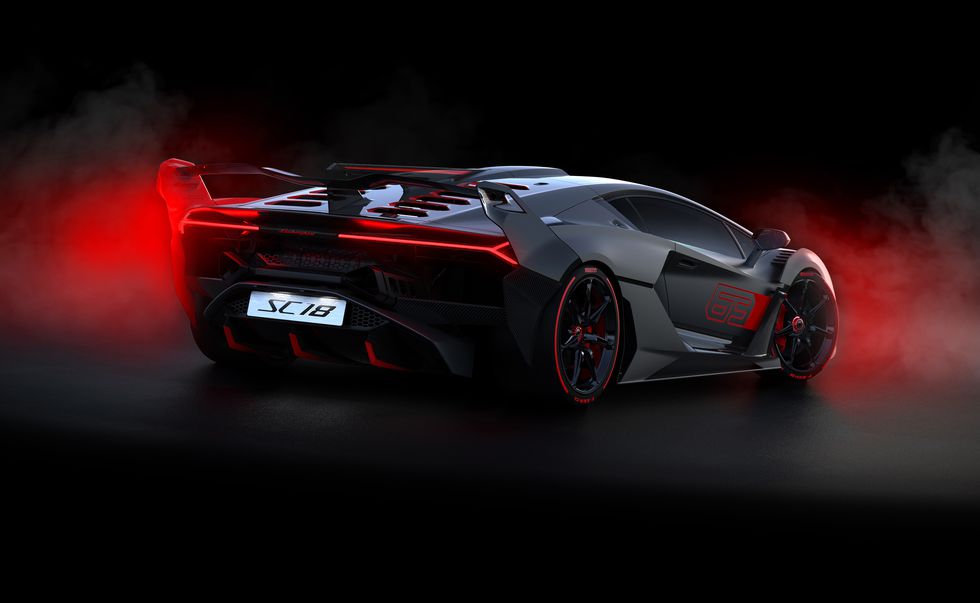 With such extreme bodywork comes extreme performance figures. Since this car is a glorified Lamborghini SVJ, so the engine remains the same, however, Lamborghini did make some slight adjustments and now the car produces 759bhp at 8500rpm and 531lb ft at 6750rpm. Though SVJ is already one of the most extreme road-legal cars money can buy, but the SC18 takes it up a notch and will be even faster around the corners, all thanks to the amazing bodywork. 0-100 km/h comes at around 2.8s, which is same as the SVJ but do keep in mind that SC18 produces more downforce and a more stickier set of tyres (Pirelli's P Zero Corsa track tyres). The large and rather unconventional looking carbon fibre rear wing has three degrees of physical adjustment for altering setup and balance. Lamborghini calls the downforce levels 'extreme'.
When it comes to the interior, there aren't any pictures available to the public to see inside it's all black Alcantara and red stitch matching with the rest of the car theme. There's also an exclusive inbuilt telemetry monitoring system in this vehicle, which can send data to the set of engineers monitoring the performance of the car while on track, which to us speaks for itself for being highly extreme.