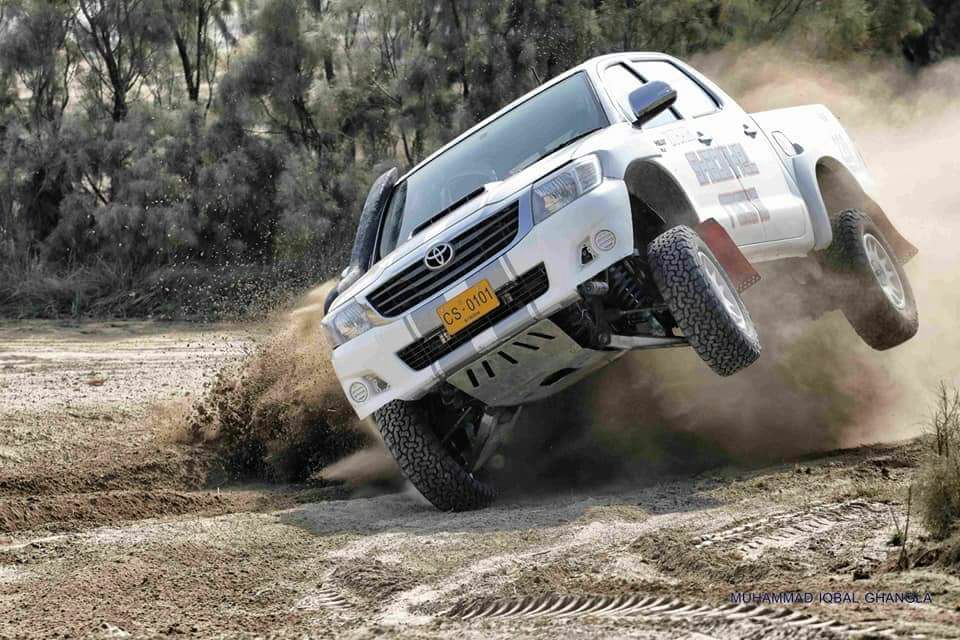 Second Thal Jeep Rally concludes – Here are the results and photos
Racing through sand dunes is a dream of every racer. And that is why to give one the sense of thrill and excitement and to promote tourism in the southern region of Punjab TDCP (Tourism Development Corporation of Punjab) initiated Thal Jeep Rally competition last year.
Similarly, this year second iteration of Thal Jeep Rally was organized. The 180 Km long rally was held between November 17-19 2017 with full zeal and zest. Veteran racers from all over Pakistan and upcoming local drivers participated in the event and made it successful. The Jeep rally was organized in two districts of South Punjab, Muzaffargarh, and Layyah. The Deputy Commissioner Muzaffargarh Muhammad Saif Anwar inaugurated the rally.
The rally was divided into five different categories (A, B, C, D, and Women). Other than tourism, the jeep rally competition program was initiated to enhance the livelihood of the locals. The tracks were good, people from all walk of life and areas attended this enthralling event. CCTV cameras were tracking the vehicles participating in the event.
Below are the results of jeep rally.
Prepared Category (A)
Nadir Magsi(First)
Sahibzada Sultan(Second)
Anas Khakwani(Third)
Prepared Category (B)
Amir Magsi(First)
Nauman Saranjam Khan(Second)
Mian Shabir Ahmed(Third)
Prepared Category (C)
Mian Rafiq Ahmed(First)
Gohar Sangi(Second)
Noor Ullah Qamar(Third)
Prepared Category (D)
Ameen Ullah(First)
Zafar Khan Bloach(Second)
Abdul Razaq(Third)
Stock Category (A)
Asif Fazal Chaudhry(First)
Mansoor Halim(Second)
Babar Khan(Third)
Stock Category (B)
Mian Shakeel Ahmad(First)
Sajjad Qureshi(second)
Muhammad Bilal Chaudhry(Third)
Stock Category (C)
Ahmed Nosherwan Tiwana(First)
Asad Ullah Marwat(Second)
Syed Mobeen Ahmed(Third)
Stock Category (D)
Arbab Ali(First)
Mehar Hassan Dad Haraj(Second)
Mehar Umer Hayat Haraj(Third)
All in all the event was tremendous and helped promote a healthy image of Pakistani over all the turmoil in last few weeks. Click through the gallery for detailed photos.