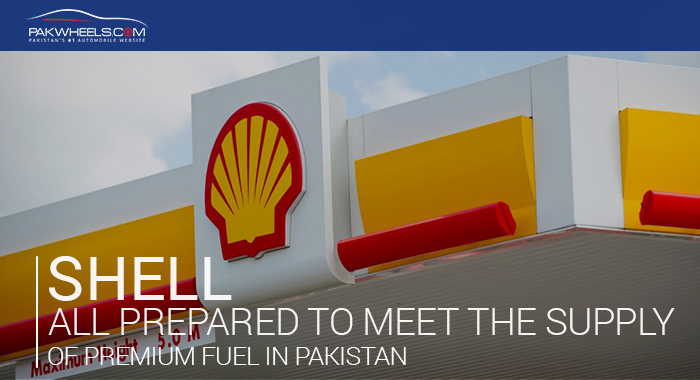 The Government of Pakistan has deregulated the prices of High-Octane (HOBC), which means that petroleum distributors will now have the authority to sell premium fuel at their own price tariffs. This move from the Government was taken to ensure the supply of premium fuel be met throughout the country. According to Business Recorder, Oil and Gas Regulatory Authority (OGRA) has affirmed the new policy of fuel deregulation by the Federal Government.
Likewise, the Government of Pakistan has finally decided to switch from 87 RON petrol to 92 and 95 RON standard petrol. Furthermore, the basic fuel (92 RON) is expected to be priced at the same rates of regular fuel, while the RON 95 will be priced at the Petrol Company's own price tariffs. Moreover, since the announcement of this new policy Shell has increased the prices of High Octane to 82 Rupees Per Liter in Islamabad. Apparently this increase in price has been reasoned by the spokesman of Shell Pakistan due to the increase in import taxes of crude oil. He also added that due to the increase in the logistics cost of transporting the imported oil from Karachi to Islamabad has resulted in this price hike in the country's capital.
Also Read: Petrol vs. Diesel Engine: What Would You Prefer?
In the last few years, the crude oil prices have seen a radical decrease in international market, which has led to a substantial decrease from 140 PKR per liter to 72 PKR per liter in Pakistan. And due to this price decrease, Pakistani premium fuel consumers have quadrupled in numbers. HOBC is mostly used in high-end and luxury cars, but due to the decrease in prices, a lot of economical car owners have started using this fuel in their cars. And if compared with the RON 82, the premium petrol is very beneficial for the longevity of engine's life and mileage.
Prior to the decision to import and set tariff on premium fuel, only Pak Arab Refining Company (PARCO) had the rights to import High octane in Pakistan. OGRA, however has said that they are currently looking at the turnover in the market.