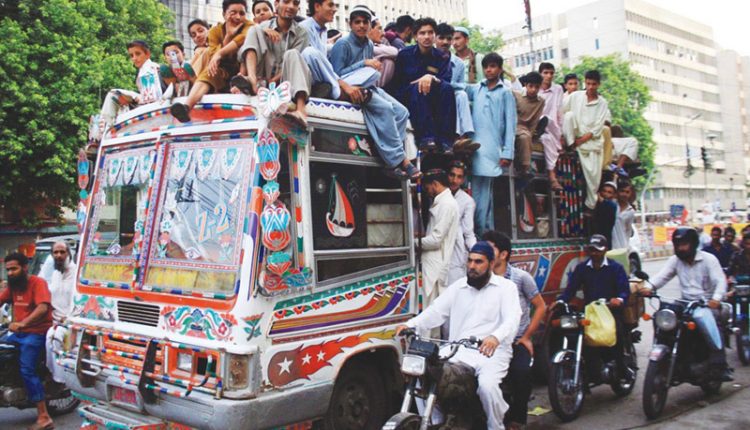 The provincial government of Sindh has hinted to suspend public transport over blatant violations of COVID-19 standard operating procedures (SOPs). The government is set to take step days after giving transporters go-ahead to come on roads. Sindh Transport and Mass Transit Minister Awais Qadir Shah said authorities have received hundreds of complaints of violations, adding these desecrations posed a great risk of further spreading the deadly virus.
The minister said although hefty fines have been imposed on transporters, but situation is getting worse. "Government is seriously considering banning intra-city public transport once again," Shah said, adding transporters need to take this warning seriously.
The minister also complained that traffic police are also not cooperating with the government. "Police is not assisting in implementation of SOPs," he said. Shah further added that government has not allowed inter-district and inter-provincial transport as yet.
Under the official SOPs, the provincial government has directed transporters to keep sanitizers in their vehicles while limited number of passengers to partial capacity. "Transporters were asked to sanitize vehicles and waiting areas, allow only passengers with face masks and pick and drop passengers at designated points," the minister said, adding that bus stands were asked to ensure social distancing during traveling, ticketing, boarding and departure.
After pleas from transporters, the Sindh government allowed intra-city public transport last week. Despite pledges from carriers, the city has seen serious violations of government-implemented SOPs. Number of coach and bus drivers have been fined for violating traffic SOPs.
The development comes amid coronavirus cases have jumped to 39,555 in Sindh as countrywide infections reached 106, 071. According to National Command and Operation Centre, 4,646 new cases have been reported in the country during last 24 hours. The authority said death toll has reached 2, 172 with 105 deaths since yesterday. It also said 35, 018 patients have recovered so far in the country.