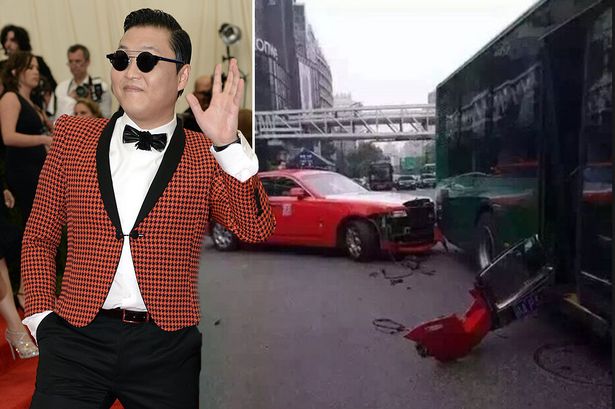 Singer PSY Of Gangnam Style Fame Crashes His Rolls Royce
We're pretty sure almost all of you have seen the music video "Gangnam Style" by PSY being as it is the most viewed YouTube Video ever made with more than 2.3 billion views!
PSY was on his way to attend the opening ceremony of a bar in china when unfortunately he crashed his bright red Rolls Royce Ghost into the back of a bus. From what we can see in the photographs it looked to be quite a brutal accident as the entire front bumper and grill had been sheered right off the Ghost upon impact. We're pleased to report that PSY was not injured in the crash and was quickly evacuated from the scene in a Porsche.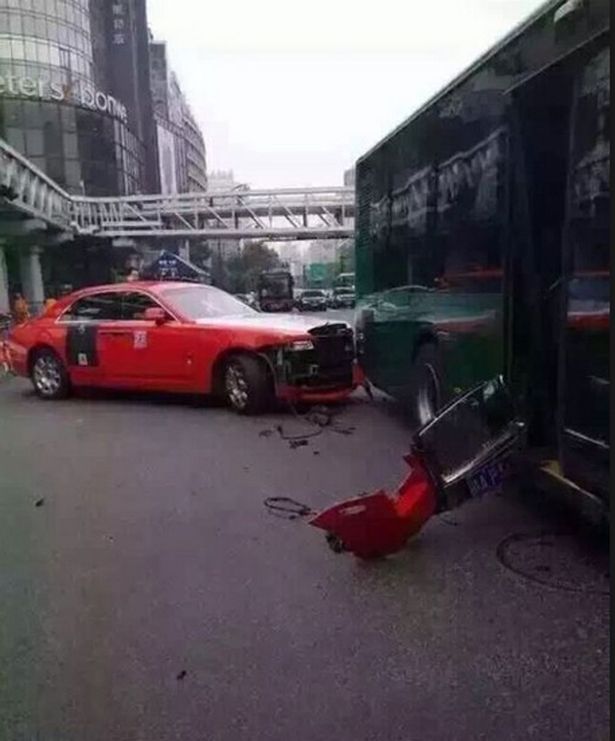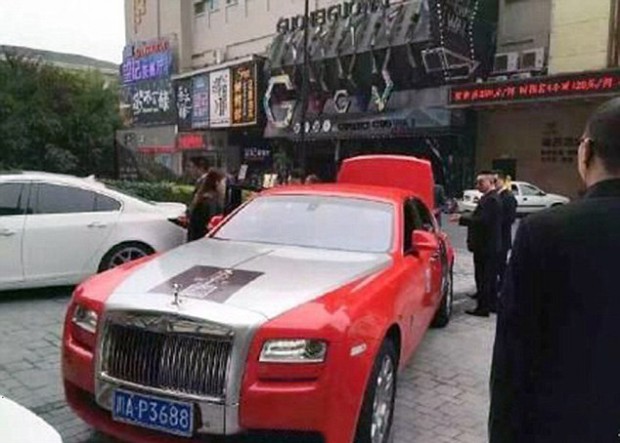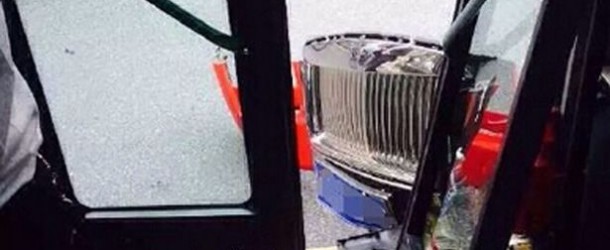 Story: TSK