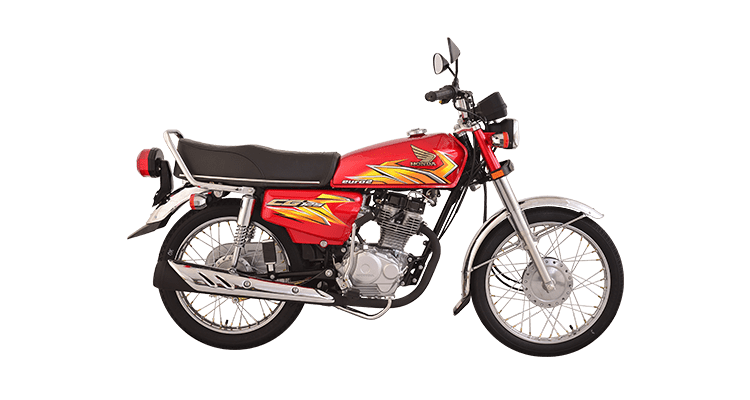 So, THERE ARE Few Changes in New Honda CG125
Last week, Atlas Honda released the new Honda CG125, but majorly it was a mere change of the sticker. The bike enthusiasts and consumers didn't receive the 'change' very well, saying that the company hasn't changed its mechanical specs and features for years.
The citizens said that the company has only been focusing on the bike's appearance.
Seat of New Honda CG125: 
Interestingly, there are some changes in the bike, including seating, ground clearance, weight, and wheelbase. According to the reports, Atlas Honda has decreased the bike's seat height from 771mm to 764mm. The minor change means the seat of the new model will be more comfortable and easier to ride. In the current and earlier models of Honda CG125, the consumers have mentioned that its pillion seat is lower than the driver seat, making it uncomfortable, so the company has lowered the whole seat for a more contented experience.
Dimensions and Weight: 
Furthermore, the company has also increased the overall dimensions of the bike. The new model has a 1912mm length, 735mm width, and 1026mm height, compared to 1911mm length, 732mm width, and 1016mm height. The new model is also 1-kilogram heavier than the previous ones, now weighing 100kg.
Ground Clearance: 
Moreover, the company has reduced the ground clearance from 140mm to 132mm and increased the wheelbase from 1201mm to 1204mm. This means the bike's road grip and stability is increased, which is undoubtedly a good thing for the bike riders.
Although these changes or upgrades seems very minor, but we think it will make a significant impact on the riding experience of the bike. The company has tried to make it more stable and reliable.
What do you guys think about these mechanical alterations in the bike, do you think it will make any major impact? Tell us in comments section.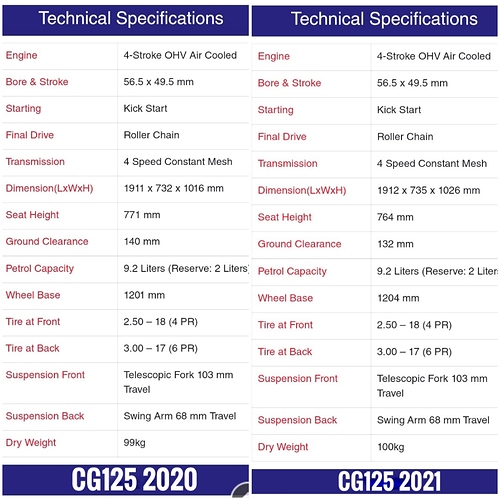 For further detail and discussion on this topic, visit PakWheels Forum.