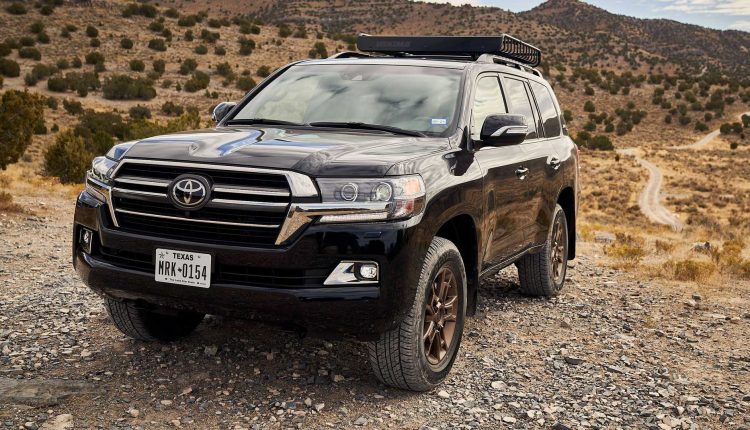 Toyota to Kill Land Cruiser in USA in 2021: Report 
According to sources and rumors, Toyota will discontinue its iconic Land Cruiser in the United States of America from 2021. The reports suggested the Japanese automakers will end the nameplate of this SUV, while Lexus LX will live on but with a turbo V6 instead of the current 5.7L V8 engine.
A dealership source has told media that the Land Cruiser will not make a comeback after next year, and it's completely dead for the moment. Although the reports are entirely unconfirmed as yet, however, it is not quite unfounded based on the SUV's age.
The current J200 generation in USA is around 2007, with no concrete reports of a successor. The makers have only presented numerous facelifts to keep the styling fresh and attractive for the SUV-hungry market. Furthermore, Toyota is already selling essentially the same vehicle under the name, Lexus LX.
If this news is true, it will mean it is an end to Toyota's longest-running nameplate in the US.
A Look At The History Of Toyota Land Cruiser
Just like a steel-clad crusader, Toyota designed Land Cruiser in the course of a war. It was in 1950 when North Korea swamped South Korea. At that time, the UN and USA arrived to aid South Korea. During that time, Japan frolicked the stock base; it is a US- ruled nation.
The rest is history, as Japanese auto-makers were appointed to resource a compacted four-wheel drive for the US army. Being experienced, Toyota was able to catch, cash, and design the land cruiser, and thus you have an improved and well-designed piece every year. Gosh, history changes the course of humankind!
Well, exactly how do you sum up in a single word, for a car that has succeeded the status of legend all around the world? The Land Cruiser is a hard-wearing, resilient, reliable, and unbreakable car.
For more news, views and reviews, keep visiting PakWheels Blog.