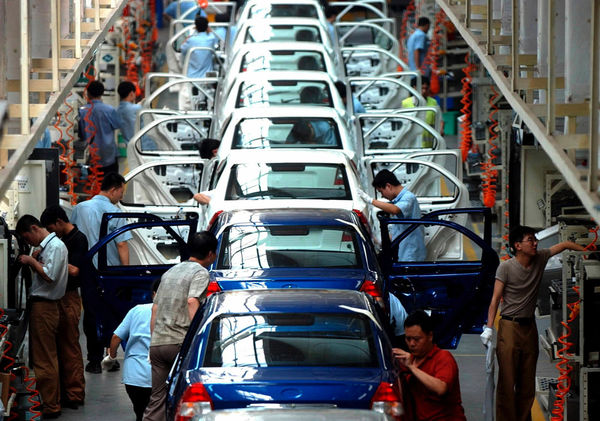 The State of Local Cars in Pakistan
Have you ever wondered the amount of money we pay for buying a local manufactured car and what we get in return? Either it's a Suzuki Mehran or a local made Toyota Hilux Vigo. I, along with many other authors have talked about the quality of Suzuki Mehran and the price tag we need to pay. We all know that all the local manufacturers are ripping us off.
By decreasing the age of the cars being imported, the government has given these manufacturers an upper hand as well. State should increase the age of the cars being imported, so that our local manufacturers learn a lesson and improve the quality of locally assembled cars. Local manufacturers are so lazy that instead of working harder to increase the quality, they beg the government to take back their decision or else they would start laying off their employees. Some of us are also under the impression that the government gets a fixed amount of money to decrease the age of imported cars. We do not know how much of that is true but you cannot rule out the possibility given the track record of our government.
It sometime seems that even the government does not want the citizens to roam around in reasonably priced better cars. To further prove this, they have increased the custom duties as well. Huge amounts of duty are to be paid if you want to import a car.
Given a choice, I would opt for an imported used car any day over a brand new locally made car. There is no comparison between the wuality of local and imported cars. The quality of imported cars stand out.
We citizens also need to change our mindsets. We tend to buy Mehran over Esse. Why? Just because Mehran has a better resale and parts are dirt cheap. That's it. That's the criteria of buying cars in Pakistan. Trust me Pakistan has a huge market for auto parts, all sorts of parts are available here in our local markets, though slightly expensive but not disposable like the ones you get for Mehran.
Once people start buying better imported cars for their money, spare parts will be readily available at competitive prices. Like you can buy almost every part of Toyota Vitz in the local market easily at competitive prices. Sometimes even cheaper than that of Suzuki Swift which is a direct competition of this car. The time has gone when the spare parts of Vitz were to be imported from Japan and then to be fixed. From the side mirrors to the bumpers, everything is easily available in the local auto parts markets.
Talk about local Toyota Corolla or Honda City over the Toyota Corolla Axio. Axio is one of my favorite sedans. It has a smooth drive with excellent road grip, beautiful interior, attractive exterior, stellar performance and mileage, and above that very good resale value. Above all, the car is better in terms of safety in almost a similar price bracket. What else do you want? Also if we talk about Toyota Premio in comparison to Honda Civic or Toyota Altis, the answer is in front of you. The class, performance and comfort Premio offers is far beyond what Civic and Altis offer.
All the readers who have a Vigo Champ, I know how you feel sometimes. It is under-powered and offers zero comfort and safety. Talking about my own experience, I recently had to travel in a Vigo Champ and it seemed as if I am travelling in a Dumper Truck, even a Corolla is more comfortable than it. A relative of mine recently wanted to purchase a new Hilux Vigo as he has frequent visits to Interior Sindh. He decided to purchase a Hilux Vigo Invincible (European Model) just because it is comfortable despite having leaf springs, and provides power and safety. It would not have cost much for Indus Motors to install coil springs or better leaf springs in the Vigo Champ. But God knows how much profits they need to make.
We Pakistanis need to stand up and take an action towards this as the current situation of our auto industry and auto policy is just depressing.