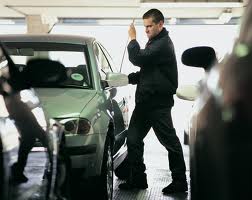 Stolen Vehicle Identification System launched by Islamabad Police
Islamabad Police is pretty serious to bust crime against vehicles and to curb this menace; they have introduced a unique system at Rescue 15 where a person can send an SMS to 8521 with details of the vehicle and receive the status of the vehicle whether it is genuine or stolen.
The newly launched service of Rescue 15 Islamabad, the citizens can now check whether the car they are buying is stolen or genuine and they can do so through sending registration & chassis number of the vehicle to Rescue 15 by an SMS to 8521 and get details in 20 second.
People anywhere in Pakistan can use this service, Stolen Vehicle Identification System to know all out details about the vehicle by just sending the engine or chassis code to 8521.
A lot of citizens purchase second hand (used) cars and very often get trapped in the deal of a stolen car and eventually lose both the car and their money. To avoid this affliction, Rescue 15 has already briefed the second hand car dealers to get the said cars checked through police computer record and the Forensic Science Laboratory. Meanwhile it has launched a service to provide speedy info about the vehicles to facilitate the citizen.
Islamabad police's official said that Islamabad police believe that the primary responsibility of securing the vehicle rests with the owner as he has invested huge amount of money in the purchase of a car therefore, he should make a genuine deal by getting the car cleared from police computer record and forensic science laboratory where after, he should protect it by installing a security device.
Apart from the Excise and Taxation Officer who has been notified the impending perils of re-registration of stolen cars, the Islamabad Police has been working in conjunction with the Khyber Pukhtunkhwa Police to curb car-lifting.