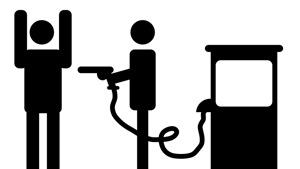 Details about the CNG bomb
Same day last week, the news of no CNG supply in winter arrived sending jitters to everyone in this country but as if that wasn't enough already. Government announced the gas prices to be increased by as much as 13.55%.
Oil and Gas Regulatory Authority (Ogra) has issued a notification of new rates of compressed natural gas (CNG). According to notification 1-kilogram (CNG) would be sold at Rs66.42 against Rs59 in Pothohar Region, Baluchistan and Khyber Pakhtunkhwa while 1-kilogram CNG would be sold at Rs63.11in central Punjab and Sindh.
All Pakistan CNG Association Central Chairman, Ghayas Abdullah Paracha said that government was all set to fix the rate of 1-kilogram CNG at Rs100, but the association strongly opposed the plan and reached an agreement with the government to keep difference of at least 40 per cent in the prices of petrol and gas rates. "We are also talking to the government to suspend gas load management plan at least during Ramazan," he added.
Muttahida Transport Union President, Malik Muhammad Sultan rejected the increase in CNG rates and demanded increase in transport fares by Rs15 stop-by-stop.
Fertilizer industry had threatened to raise the price of fertilizers hence the government did not subject the fertilizer industry to CNG price increase.
Prices for the Domestic industry, Commercial industry, Industrial consumers, Power stations and Independent power stations has been raised by PKR, 17.34, 63,52,54 per unit respectively.
For more details, click here.