The legendary Suzuki Carry Daba you see on the roads of Pakistan today has a very extensive history. With over 10 generations since its birth, the Suzuki Carry Dabba is one of the oldest Suzukis to be alive.
The first generation of the Carry Dabba was manufactured in 1961. It gave the Carry Dabba the concept of having the engine underneath its front passenger seat. It was called the Suzulight Carry Van FB/FBD. The Carry was powered by a two-stroke, two-cylinder air cooled engine. It's safe to say that the Carry Dabba we get in Pakistan hasn't improved much in terms of design and performance since its advent, all it has put on is a lot of weight.
Since then, the Suzuki Carry Dabba has been a vital vehicle in the Suzuki lineup, specially in Pakistan as it is a low-cost multipurpose vehicle which is used by many people in Pakistan for multiple transportation purposes. We see it today being used as a school van, goods transport and what not. This humble van has been used for every purpose, as the media below would demonstrate:
While the rest of the world is putting the Carry Dabba to a great use by fitting V8s and 13B rotary's in them, Pakistan, on the other hand has cheap alternatives:
The Carry Dabba offered here in Pakistan, named as Suzuki Bolan by Pak Suzuki, is based on the seventh generation, codenamed as ST90V. It is powered by a 796cc 3 cylinder F8B engine. It has a capacity of over 8 people but Pakistanis can always compromise on comfort and adjust more in between the small spaces.
Some enthusiastic owners of Carry Dabba in Pakistan have customized them with all their hearts: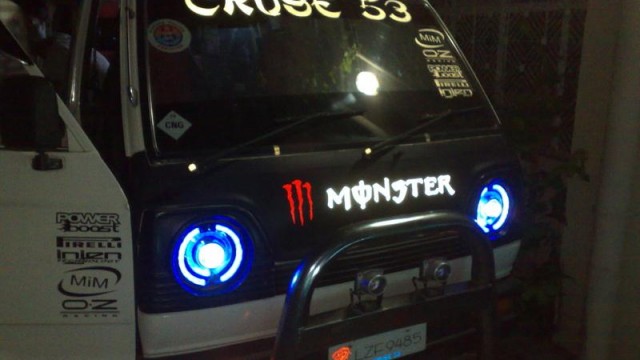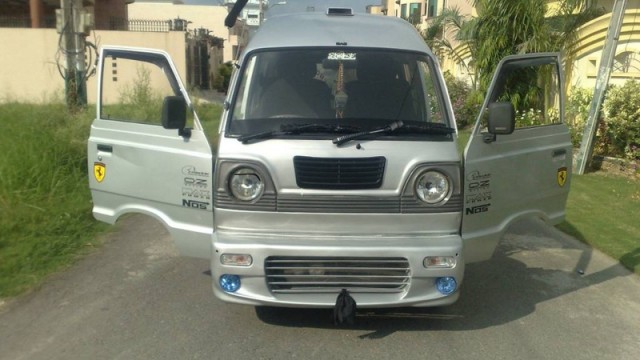 Some of them even like to push them to the limit (PakWheels discourages such behavior)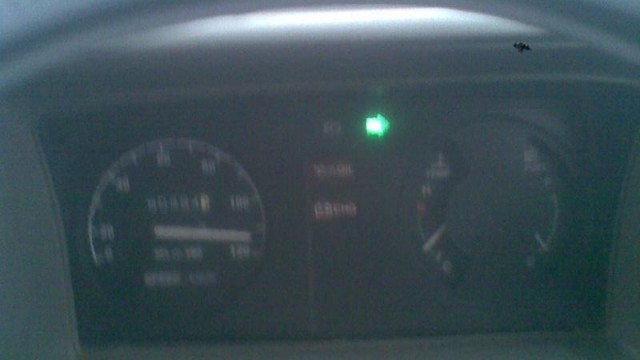 So you guys see, if you have a Shoq of automobiles, you can really Shock the world with such vehicles, but we would suggest otherwise.