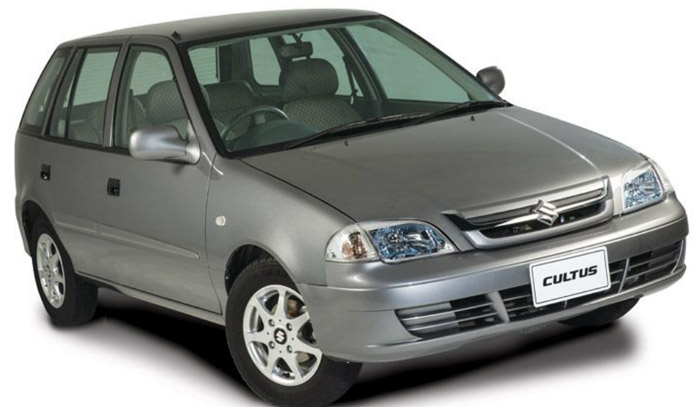 Suzuki Cultus Euro II 2012 Owner's Review: Specs and Features
Suzuki Cultus has enjoyed remarkable success in the Pakistani automobile market. The first generation of Suzuki Cultus remained active for a very long time largely due to its popularity in the auto sector. The particular car under review is the 2012 Suzuki Cultus Euro II. The owner purchased this car 2.5 months ago, and he is not the first owner of this car. He previously owned Honda City 2000 model. After selling this car, he wanted to purchase a 2005 Honda City, but he could not find a good condition car. The owner then purchased the 2012 Suzuki Cultus from PakWheels.com. This particular car has been driven 72000 km. 
Exterior and Interior 
The interior space of this car is ample, especially for the rear passengers compared to other hatchbacks in the same league. The exterior design language is simple, with no sharp edges or curves. Such a design language is toned down and elegant to be used as a family car. For families, this generation of Cultus also provides an ample amount of boot space to carry luggage or grocery items. This generation of Cultus also has a good air conditioning unit considering it is a 1000cc car. Compared to the new Cultus and the new Alto, the suspension of this generation of Cultus is on the firm side. The seating comfort is also good and provides a relatively smooth ride. 
The silver trim around the center of the dashboard and around the climate control vents provide a premium look to the interior. There is an audio unit connected to two speakers in the trunk. The side mirrors and door handles are not body-colored and come in black. This Cultus came with plastic wheel covers instead of alloy rims. Pak Suzuki introduced alloy rims from 2016 onwards to 2017 variants. The ground clearance is not an issue; however, if the car is fully loaded, it can hit steep speed bumps. Since the car is lower to the ground and has a wide body, stability is above average and helps a lot in handling in tight corners. 
Engine and Transmission 
This Suzuki Cultus has a 1.0L EFI engine, which is paired with a 5-speed manual transmission. This particular engine is fuel-efficient and provides a smooth ride. The 5-speed manual transmission is very responsive, and shifting gears is not trouble at all. This is because a similar gearbox has been coming in this generation for a very long time. This also makes the transmission durable and long-lasting. With this engine and the body size of this generation of Cultus, the acceleration can be sluggish at times. 
Fuel average and maintenance 
In the city, the Suzuki Cultus Euro II gives 12 to 13 km/l, and on the highway, it can return 15 to 16 km/l. Since there is a widely spread network of dealerships across Pakistan, the availability of parts is not an issue. Moreover, spare parts for Suzuki Cultus are also affordable and can also be bought from the local market easily. One time oil change can cost you around PKR 3,000, which is affordable every 4 to 5 thousand kilometers.
See the video of the review below:
Verdict 
According to the owner, some of the things that feel lacking in the car are ABS brakes and power steering. The resale market of Suzuki Cultus is very active, and you can sell or purchase one very easily. This is a positive aspect of owning a Cultus in Pakistan. Owning a Suzuki Cultus is not only affordable but also protects your investment by having an active resale market. 
Drop your thoughts in the comments section below and stay tuned for more informative review content like this one.