The Auto Expo 2016 is going on its way, and we will be bringing all the latest news and car reveals as they happen. Auto Expo is world's second largest and Asia's largest auto show. Automakers from all over the world come to India to showcase their new cars and models. The expo is going on in New Delhi, India right now and will end on 9th of this February.
For Sale on Pakwheels: Motorcycle
Let's start with the Suzuki Motorcycle India and their latest bike, the Suzuki Hayate EP. It is an upgraded version of the current Hayate. The new bike has been put up for the audience at the show, but pricing has been kept a secret for now. Hopefully, it will be revealed in a month or two.
Also Read: Atlas Honda US $100 Million Investment Doesn't Mean New Exciting Honda Bikes For Pakistan
Suzuki India is going to offer the bike in pearl mira red, glass sparkle black and metallic oort grey color. The new bike has a revised frame with the longer wheelbase and longer seat. The bike comes with a tubeless tire and adjustable rear shocks.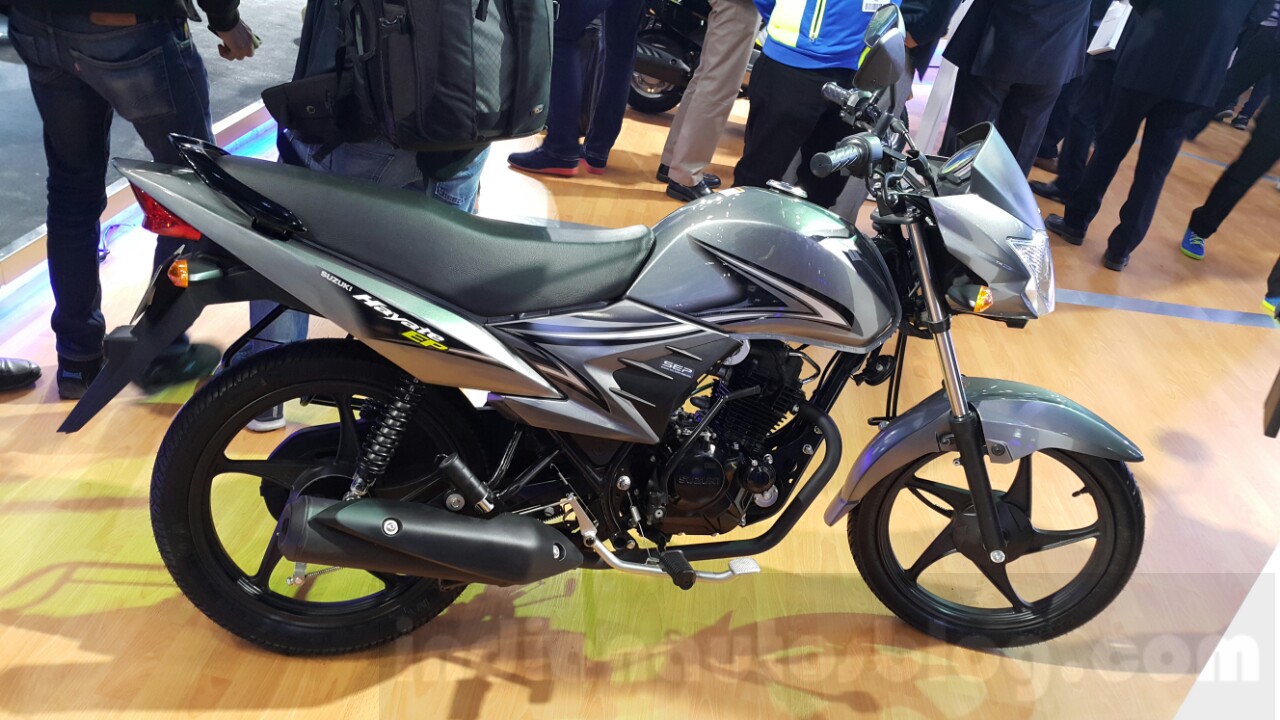 It is equipped with Suzuki's top of the line engine technology called Suzuki Eco Performance. The focus of the bike is to bring the best fuel economy and biking experience for the owners by making the piston and cylinder of the engine ultra-low friction reducing the extra force required to push the piston in regular bike's engine.
It is the same motor from regular Hayate but has been up-tuned for the EP version. It is an 113 cc single piston engine that produces 8.8 bhp and 9.3 Nm of torque.
Although the GD110 is a relatively new bike, the Suzuki GS150 sold in our market it getting old. It is time Pak Suzuki starts to upgrade its line, and this Hayate would be a decent addition to the current portfolio.
Courtesy: IAB