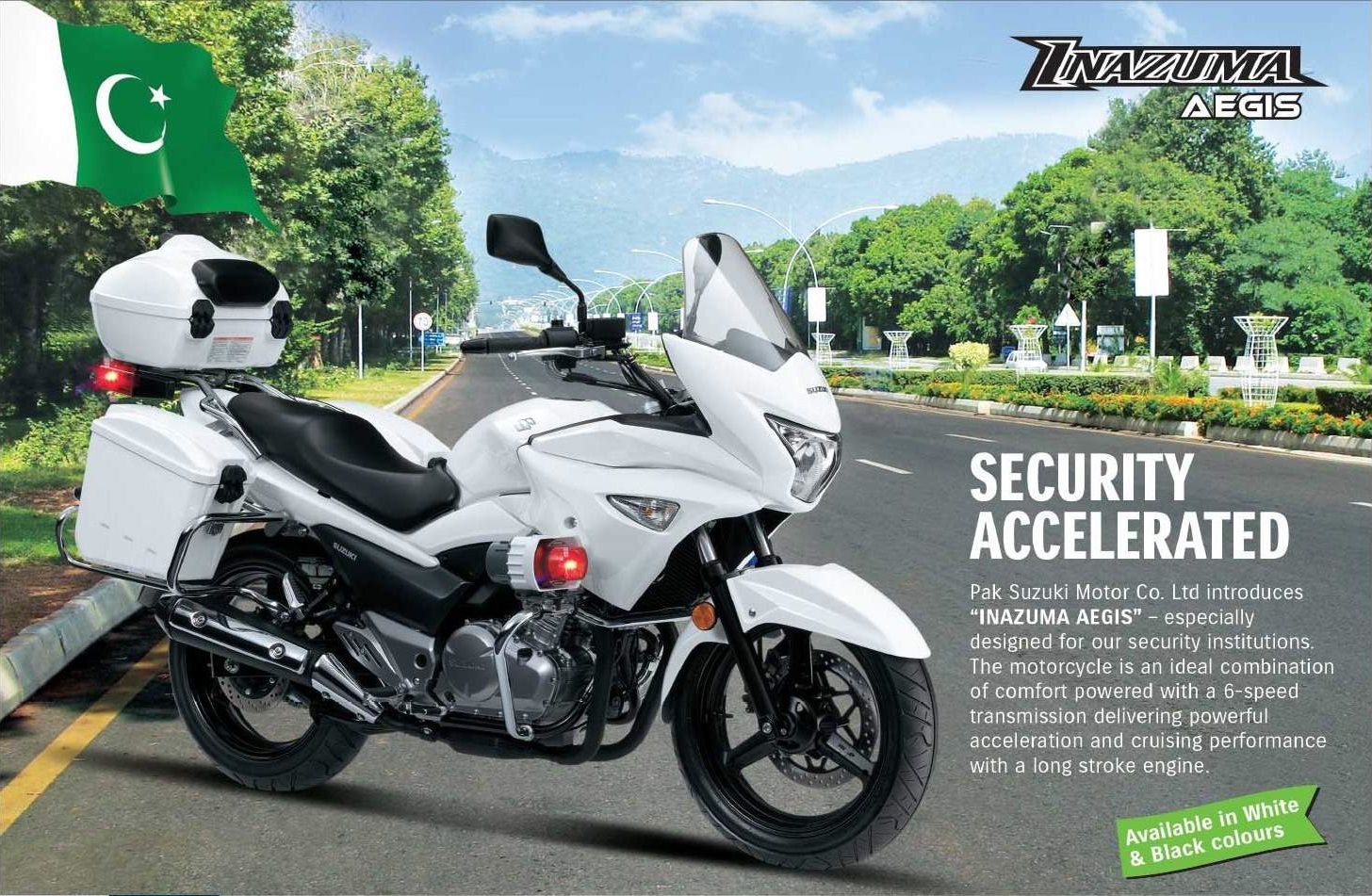 Suzuki Inazuma Aegis Is Specially Designed For The Pakistani Security Forces
Pak Suzuki has launched its "Suzuki Inazuma Aegis" bike, specially designed for the use of security forces around the country. We already had the Suzuki Inazuma which is priced at incredible Rs. 725,000/-. Suzuki Inazuma Aegis is a locally assembled iteration of the original Inazuma, which is a 250CC street bike.
The aim was to make it safer, comfortable and more equipped for the security personnel. Pak Suzuki has upgraded the brakes of the original Inazuma and have installed different road tires.
Also Read: KPK Traffic Police To Get Suzuki Inazuma
The Suzuki Inazuma Aegis was launched on the 20th of September, 2015. The launch ceremony was held in Karachi and was attended by honorable Hiroshi Inomata, the Ambassador of Japan to Pakistan. With the ambassador, State Minister Frontier Baligur Rahman was also present at the ceremony.