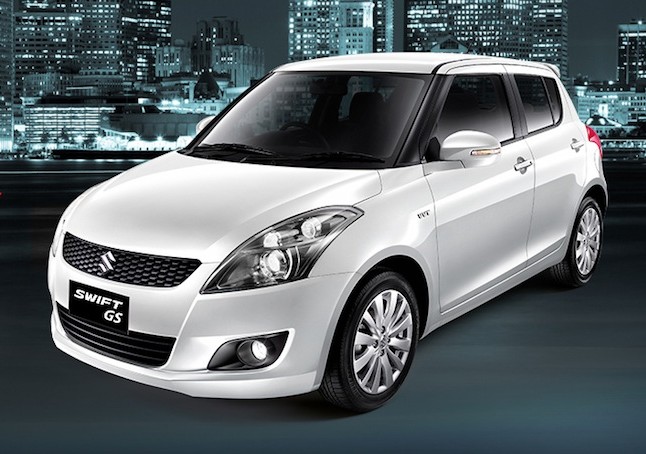 Suzuki Indonesia Launches Swift GS, Pak Suzuki Should Take Some Inspiration
Suzuki Indonesia has recently launched a sporty variant of Swift called the Suzuki Swift GS. The Suzuki Swift GS will be an upgrade from the regular Swift both in terms of looks and specs.
The Swift GS features a beautiful pair of projector headlamps with factory installed HIDs, a new and sporty front grille, a different taillight design, a rear spoiler, and 16 inch alloy wheels on the outside. From the inside, nothing has changed much from the regular Swift except for new seat covers and some interior highlights. Under the hood, the Suzuki Swift GS is powered by a 1.4-liter K-Series motor producing 93 horsepower and 130 Nm of torque with an option for a 5-speed manual or a 4-speed auto transmission. All that at a price of IDR 214 million (PKR 1.6 million).


If you give this a Pakistani angle, the Swift GS has only 2 things that would interest the Pakistani buyer, that is if Pak Suzuki decides to introduce something new except for stickers and grilles. One of them is the 1.4-liter K-Series engine that is highly fuel efficient compared to the 1.3-liter Liana's unit we get in our local Swift, and the other is projector headlamps with factory installed HIDs. I mean, I have seen boys using their daddies' office Swift with loud Dholkis and blinding HIDs, making the lives of motorists a living hell around them. This would be a really nice addition to our local Swift as HIDs are only meant for using with projectors and not without them.