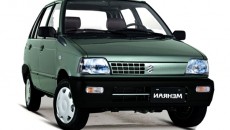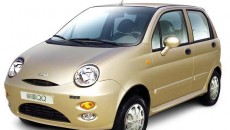 Chery is a Chinese automobile manufacturing company founded in 1997 by the Government of China. Most of you wouldn't have even known about this company if the QQ hadn't been imported to Pakistan. Anyways with the research from different sources to find out about QQ we are here with a comparative analysis of the Chinese vehicle with what has almost become our nation's symbol, Suzuki Mehran by Suzuki Pakistan.
Knowing so much about Mehran, once someone names the car you start to babble about its presence throughout the ages. Also we will just be comparing the manual version of Chery QQ so that it is easy for us to come to conclusions.
Interior
One cannot deny that QQ surely outshines Suzuki Mehran. With comfortable seats and roomy interior the passengers have a feel of freedom whereas if you compare it with Suzuki Mehran, it's like you're caged. Toned interior is found in the vehicle with add-ons like cup holder next to the gear. Back seats are foldable which gives enough space for you to fit in your luggage. In small compact cars, these features are what matter the most as they are not big enough but by folding and sliding interior can make them spacious when needed.
Exterior
Although Chery QQ had to face controversies and visit court regarding its design but still the car did well. The shape of both the car has its own standard and class. Enough of criticizing Suzuki Mehran, it still has a decent design.
Features
Chery QQ has all the basic features a car should have. It has air conditioning in every version along with power windows, power steering and power locks. Owners of Suzuki Mehran can just dream of these things, with prices almost hitting 1 million in the next few years, we're confident enough that the car will still not be equipped with such basic features. Not to forget Chery QQ has fog lamps and matching mirrors too. Just for your information matching mirrors are not even offered in Suzuki Swift DX. Up until like 2014-2015, Suzuki Mehran did not even offer any head unit. Now, however, you can have a CD player if you want to.
Drive
I'll leave this section to the owners of both the vehicles to inform us with their experience. I have driven Mehran a lot of times but QQ probably three or four times. But the drive of QQ was better than Mehran. It was smooth and it was pretty obvious that Chery had invested more in the suspension and handling of the car.
Safety
With seat belts for all the passengers on board, Chery QQ also has airbags. Safety is surely not compromised in QQ and this is proved by providing ABS feature as well. One doesn't even dream of ABS in Suzuki Mehran.
Although one could argue that QQ wins hands down against Suzuki Mehran but the fact that you do not see them on the roads is undeniable. The overly used statement by our auto consumers like "gari ki resale nahi hai", makes me feel sorry. There won't be a market of a car unless people break the shell and start buying new cars. Otherwise no new entry in our auto scene will be able to make a market for themselves, and there will not be any 2nd hand resale value.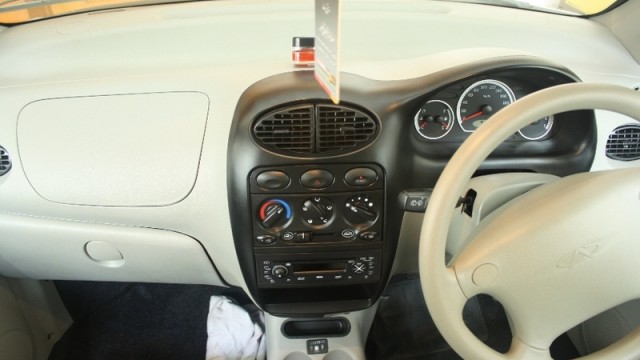 Click here to see Chery QQ cars listed for sale on PakWheels.com