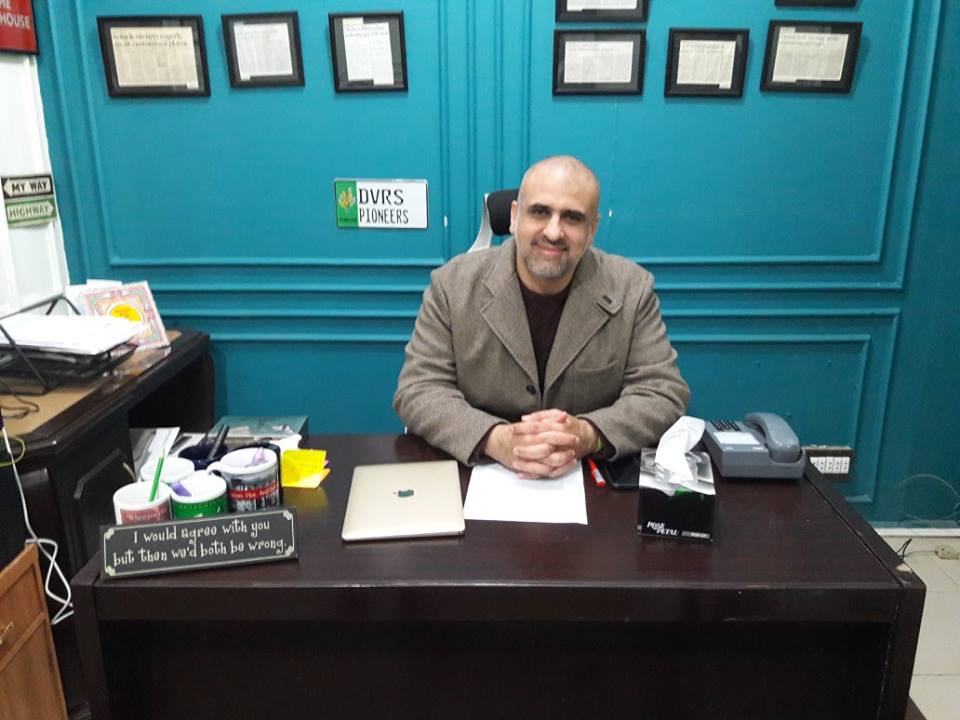 A Talk with Mr. Salman Sufi on Excise Reforms in Punjab
Earlier this month, I conducted the interview of Mr. Salman Sufi, the Director General of Chief Minister's Strategic Reforms Unit, regarding the ongoing reforms that are being done across Punjab to digitize and automate the vehicle registration and taxation process.
Mr. Sufi is heading Chief Minister's Special Monitoring Unit and has been highly successful in bringing much needed reforms in the Health, Education, Water & Sanitation and Law & Order sectors of the government. Some of the ground breaking reforms in law & order sector that have either been completed or are currently in implementation stage by the Special Monitoring Unit include Violence against women centres (VAWC), model graveyards, transformation of current policing model, dealer vehicle registration system (D.V.R.S), token tax identification stickers, specialty number plates, Introduction of camera integrated traffic fines and many other modern traffic reforms.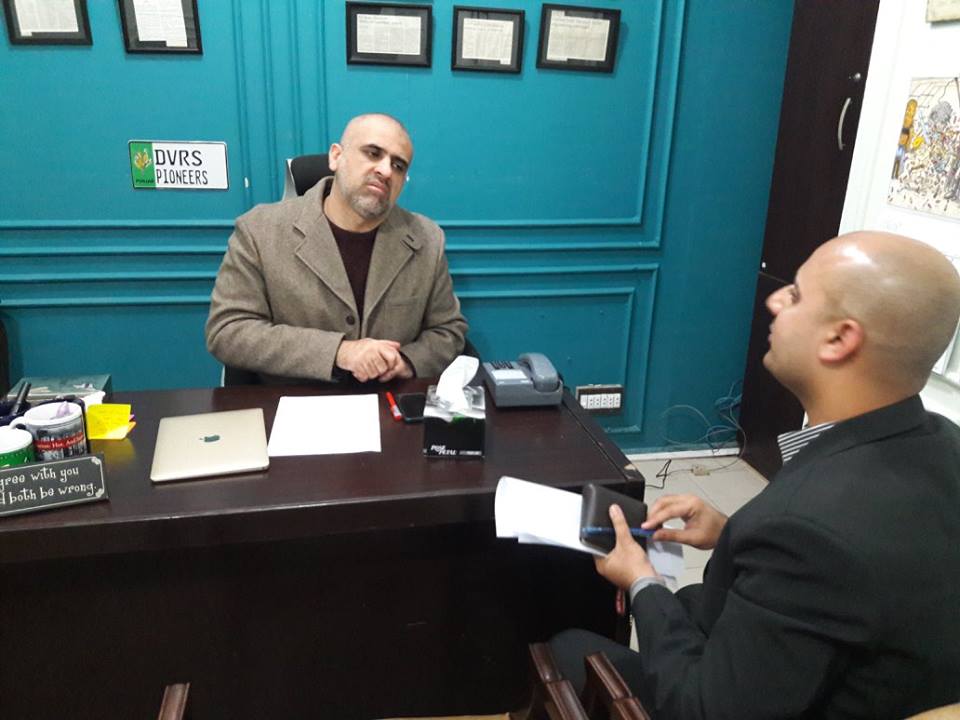 Kindly tell us about the DVRS System, what is it all about?
DVRS is basically a 180 degree shift in excise and taxation that the Special Monitoring Unit brought. It basically gives power to the tax payer to get the plates and registration done right when they purchase a vehicle. With this system, people don't have to stand in lines, they don't have to go to agents and pay them any bribes and their work will be done immediately with due respect. The process will be that when you go to buy a motorcycle or a car, you'll pay the total registration cost right there and get the number plates. This way, your vehicle will be road legal, the moment you purchase it.
How many vehicles have you been able to register through DVRS so far?
We have already registered over 7000 vehicles, which include motorcycles, cars and commercial vehicles from all over Punjab.
Is the DVRS yet in trial phase? How many cities of Punjab have you already covered so far with this system?
The DVRS is not in trial basis. It was launched in October 2016 by the Chief Minister of Punjab all across Punjab including Lahore, Multan, Faisalabad and Sargodha. We constantly working on further expanding the network of DVRS dealers across the province.
According to law now, any imported car that is registered in Punjab has luxury tax. We understand the fact that government is supporting local automakers, but the problem is, people with imported cars go to Islamabad for registration. Wouldn't this discourage the dealers with DVRS license?
We have already got a law passed in this regard, known as the re-registration of out of province number plates. According to this law, anyone who's residing and working in Punjab, must have a Punjab registration plate. So now, people with non-Punjab number plates will be bound to go through the re-registration process within the given timeframe and get Punjab license plates for their vehicles. Owing to this reform, the culture of registration in Islamabad will automatically be eliminated.
How will you make sure that a car with a license plate of any other province doesn't stay in Punjab for more than sixty days?
Our ultimate goal is that when we stop a car, for instance, with a Karachi number plate, we will upload its data directly to the centralized database of excise and taxation department, which will be accessible to all concerned officials. When we'll access that data, we'll have complete information of when we stopped that car previously and for how long that car has been in the province. For instance, a car was stopped previously on January 1st 2017 and that person said that he's just visiting Punjab and will leave within the permitted timeframe of let's say 60 days. Later in July 2017, we again see that car within Punjab; in this case the car's owner will have to face a strict penalty.
We've heard that onward, the excise plates will belong to the individuals. Is there any reality behind this?
Yes, with the new law, the plates will belong to the individuals. The moment you'll sell your vehicle, you will have to remove the plates and the buyer will have to apply for new plates. This is because all of your traffic fines will now be associated with your vehicle's number plate and you'll have to pay all the dues before you can sell your vehicle.
How will the officials of excise or any other related department be able to access the centralized database of excise and taxation department on road, since they often don't have internet access?
Things have changed a lot. All the excise inspectors have internet-enabled devices with the app installed in their phones, which can check all the details of vehicles anytime anywhere.
Should we also expect this digitalization of automotive registration etc. to be implemented across Pakistan in future or are these reforms just restricted to the province of Punjab?
We have contacted the governments of Sindh, KPK and Balochistan in this regard. In fact we invited them lately on our annual MRA conference and have encouraged them to take this project from us free of cost. We'll be happiest if they agree to this and get this system implemented in their provinces too.
With respect to the camera integrated traffic fines, there are rumors that the cameras that have been installed lately are not being able to scan current excise-issued number plates and that the department is going to replace these number plates with the new ones; the cost of which would probably be paid once again by the consumers. What's the reality behind this?
There's absolutely no reality behind this. The cameras are working perfectly with the currently issued license plates but there's always a room for improvement. Right now we are in the process of launching universal license plates, which will no longer have the city code and year tag. In fact all across Punjab, there'll be one standard.
It has been said that the vehicle owners who violate traffic rules will be traced by the registration plate data and tickets will be posted to their addresses. What if the owner has changed address or he hasn't yet got the car transferred to his name? Who'll be responsible to pay the fine?
We have already proposed on creating not maybe a uniform but somehow a mechanism in which we can get the data centralized for all provinces. Sindh has already agreed to share their data with us, so we will know, which car has paid the token tax and which one has not, and based on that, we will be able to take action. It is going to be a much complicated procedure but we are doing our efforts to make this possible.
Has the registration data from all the cities of Punjab been centralized already?
Yes we have already completed the centralization of data from thirty-six districts of Punjab. So wherever in Punjab a vehicle gets registered, were able to check its data from anywhere.
Tell us something about the specialty plates that you are planning to introduce soon. Will they be valid across all provinces of Pakistan?
The law for speciality plates has already been passed and the tender has been won by an international firm. These plates will be available within six to seven months. The firm producing speciality plates will be responsible for order-taking as well as for the delivery of plates. The excise and taxation department, whereas will only be issuing them numbers. These plates will be valid all across Pakistan. You'll be able to have your name or your company's name written on these plates. However, you won't be able to get anything political, religious, obscene or controversial written on them.
Is Punjab government planning to introduce quarterly token tax payment system just like it is in Sindh?
No, there's no such suggestion so far. Because we feel that it's going to be more stressful for the citizens, as they'll have to get into the hassle of paying token taxes again and again.
Are you doing anything to eliminate the need of all the vehicle's documents such as registration book, file, transfer deeds etc. once it has been registered?
Yes, that's our new project known as Excise 2.0. Under this project, we are replacing the paper-based registration book with a NIC-styled card. We are going to convert all paper documentation into electronic data. In the near future, excise department is going to have the vehicles' original documents stored in their office. This is how the vehicle owners will go paperless.
Regarding the ongoing crackdown against fake number plates across Punjab, shouldn't the campaign be less aggressive, since we have seen the excise officials on roads making videos of people with fake number plates installed on their vehicles. Isn't it kind of unethical?
The excise officials are never authorized to make videos of people but of the fake number plates as a proof. This will help us track people who haven't applied for computerized number plates despite being warned by excise officials. If somebody is making videos of people and you guys have a video/photo proof of that, do share it with us and we'll strictly deal with this.
This talk with Mr. Salman Sufi was quite informative gave me an insight into the reforms that can be expected from the Government of Punjab, with regards to vehicle registration, taxation and transfer system in the coming days. With these reforms, I believe that the Government of Punjab will surely be in a better position to combat lawlessness and ensure safety & security across the province.