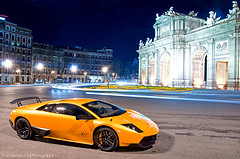 Ten Lamborghini pictures that you wouldn't want to miss
Lamborghinis are almost everyone's dream car and during our childhood, it has for certain been the wall poster for our bedroom with the Diablo and Countach. Ever since Audi had revived the than defunct raging bull, there has been many more for today's youth to aim for.
This than are the ten greatest pictures of Lamborghinis we could find – hosted somewhere on the internet, taken by the people who carry the same passion as we do.
Find More on PakWheels: Car Pictures