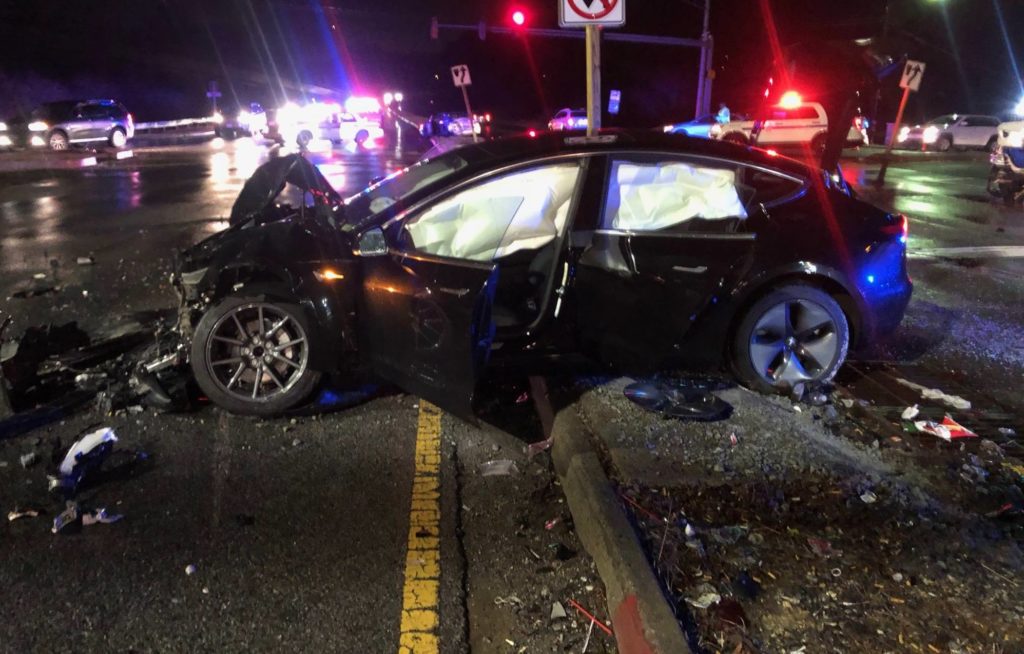 Tesla Model 3 owner shares horrific crash details
On February 14th, a Tesla Model 3 owner shared pictures with the online Reddit community of the horrific car crash he recently experienced. The Tesla had rammed into a stationary vehicle at 60 mph, resulting in a near-death road accident. In the incident, the electric vehicle owned by the unfortunate driver was completely destroyed, but it was stunning to note that the driver himself along with the passenger who accompanied him in the car miraculously walked away unhurt from the frightening accident scene.
Also Read: Tesla Model 3 – All that glitters is not gold
Commenting on the entire incident with utter shock and disbelief, the driver stated that he was informed by the medical staff and the tow service personnel who arrived at the scene instantly after being updated by the development that luck was certainly on his side on the fateful day as most drivers and passengers of other vehicles suffer horrible injuries or even death after experiencing a road accident like the one he had underwent.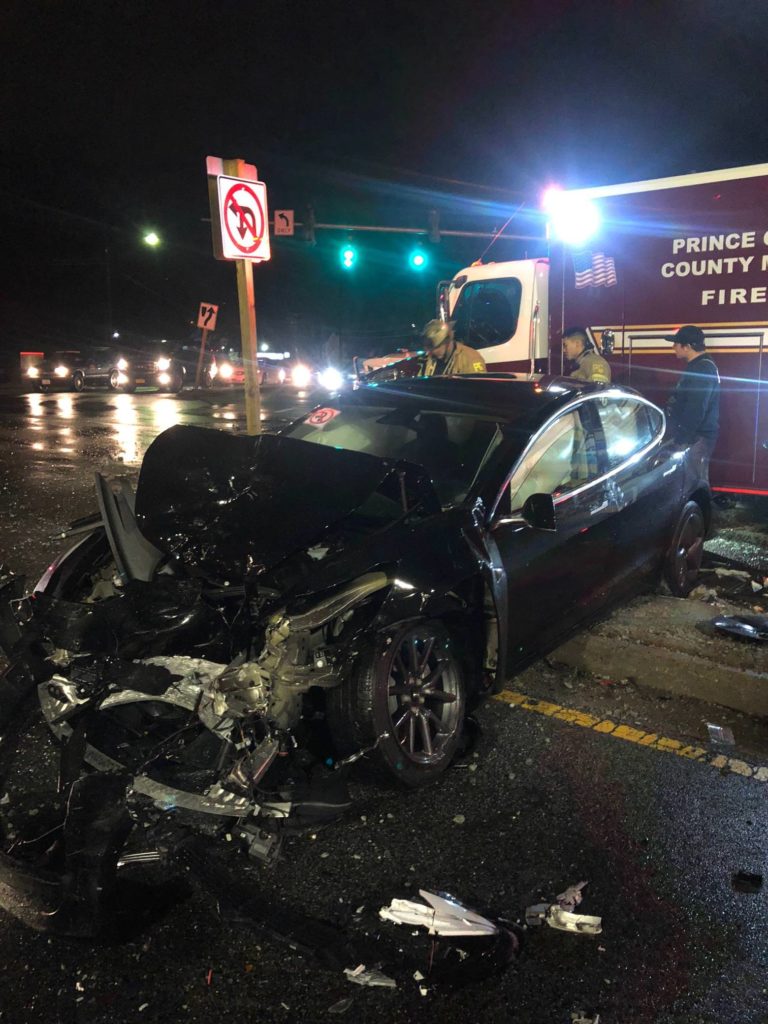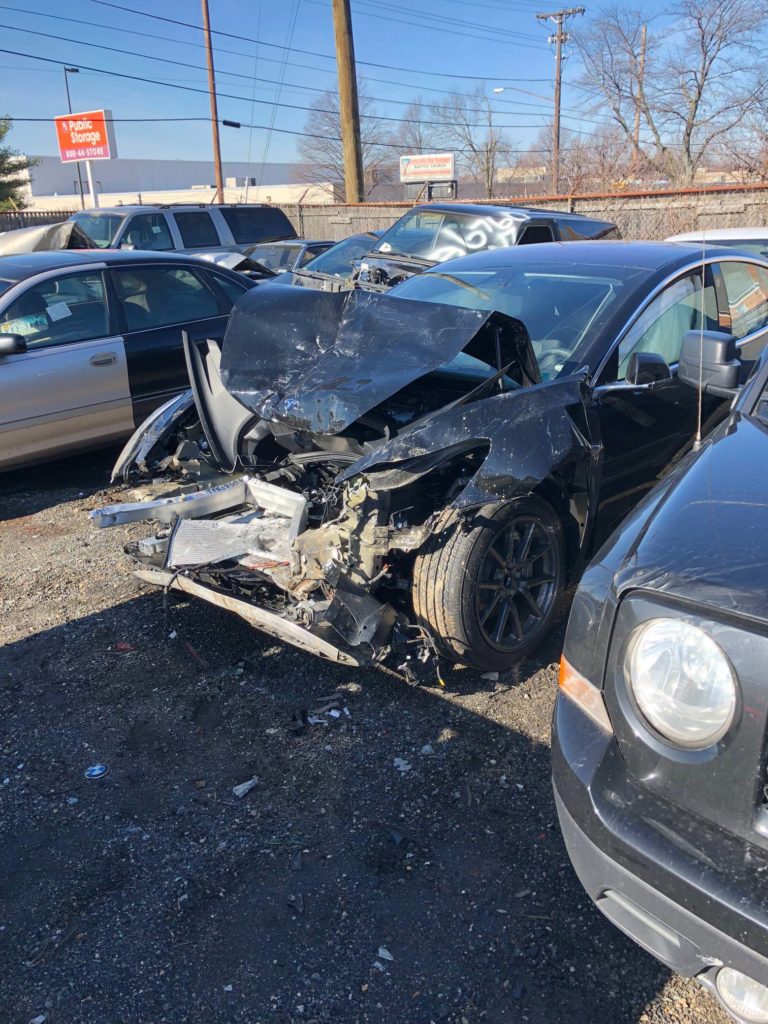 The front of the vehicle was completely destroyed in the unfortunate event, but the cabin of the Model 3 was able to resist the impact and was not damaged to a great extent. However, the driver did state that the touchscreen mounted inside the vehicle that controlled a lot of features of the car shattered in the incident after the arm of the passenger struck with it. The passenger sustained injuries as a result of the collision, and the driver of the vehicle was unable to access the glovebox as it was controlled directly from the screen. Other than this mishap, both the driver and the passenger did not suffer serious injuries.
Tesla CEO Elon Musk responded to the entire incident by assuring to introduce more safety in the electric vehicles in the event of a car crash. In a tweet, Musk stated of updating the software that controlled the vehicle to open the glove compartment on its own in the event of a car crash, along with making other hardware related changes to the screen itself. Tesla officials, however, turned down to remark further following Musk's tweet.

Tesla vehicles have an impressive record when it comes to car safety. In 2013, the Model S was ranked as the safest car during its era, whereas the Model X has also secured a 5-star ranking on the safety chart. To summarize: Tesla vehicles are designed to sustain impacts in a much better way as compared to a number of other top-end cars on the road; however, there are still some minor issues and technical glitches to address in order to assure complete safety of all those present inside the car.