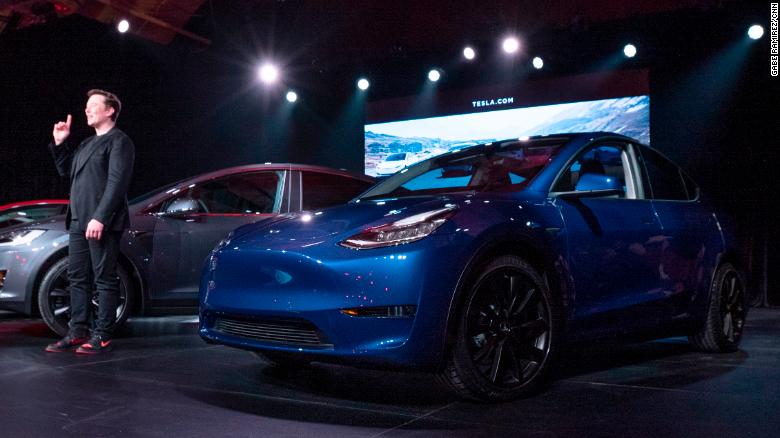 Tesla Model Y finally unveiled by Elon Musk
After months of wait and hype, Elon Musk has finally unveiled Tesla's mid-range electric SUV Model Y in California on 14th March 2019.
The all-new electric SUV is built on the same platform as adopted in the case of Tesla's best-selling Model 3. Tesla Model Y, however, is an outstanding blend of a sports car and an SUV which makes it a mid-size baby SUV. It covers all the aspects of a sports coupe with an athletic look which combines with the spacious vibes inside the cabin similar to an SUV. Tesla's conventional electric powertrain makes it an even more complete package to go for.
Let's have a quick look at what Tesla has offered in its much-awaited Model Y.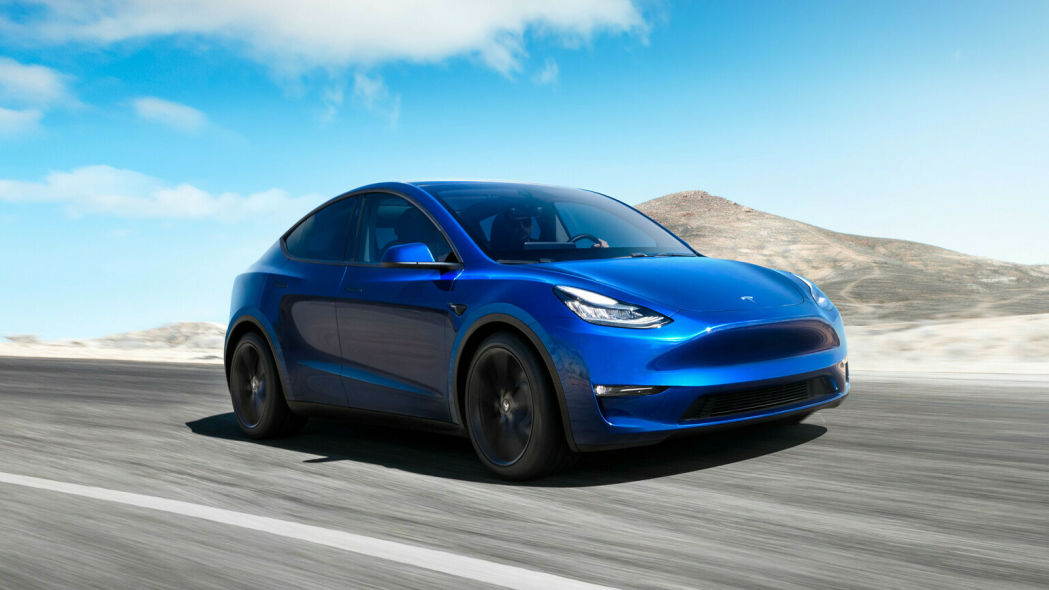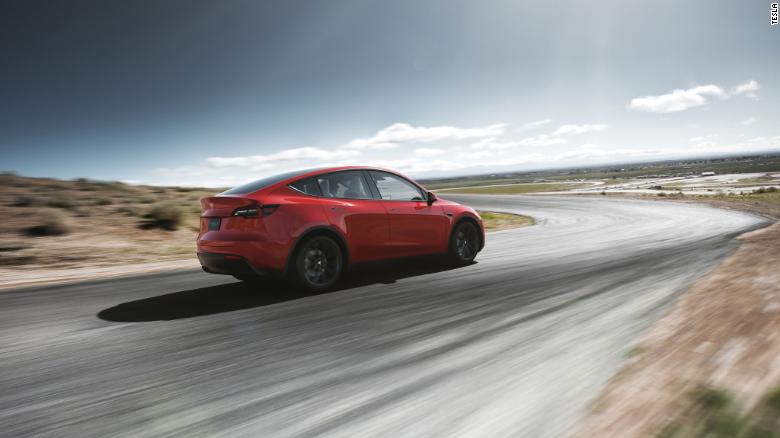 The first thing we know about the all-new Model Y is its categorization in accordance with its battery range, drive mode, and performance. Model Y will be available in two rear-wheel-drive versions in terms of the battery range.
Standard range version
Long-range version
The company will be producing a standard range version and a long-range version with different price tags for its consumers. The sequence of the production is reversed in a sense that the long-range version will be produced somewhere in the later part of 2020 whereas those looking to buy the standard version with comparatively shorter battery range will have to wait for at least another year till 2021.
Model Y Standard range version:
The most-affordable base version of the five-seater SUV will cost $39,000. According to the auto manufacturer, it will provide a battery range of 230 miles. However, it will be slower and shorter in battery range than the other high-end versions of Model Y.
Model Y Long-range version:
On the other hand, the rear-wheel-drive long-range version will be able to achieve a battery range of 300 miles with a top speed of 130 mph. With the capability of accelerating from 0-60 mph in 5.5 seconds, the price of this version is $47,000.
On the basis of performance of mode of driving, Model Y has another two all-wheel-drive versions in the company's line-up:
Long-range version
Performance version
Model Y Long-range AWD version:
This particular version will be available in the dual motor, all-wheel drive mode which will cost $51000 with a range of 280 miles on a single charge. The acceleration from 0-60 mph will take 4.8 seconds and the version can achieve a top speed of 135 mph.
Model Y Performance version:
There is another performance version of Model Y in the line-up that would excite all those who want to extract the maximum power out of it. It's also an all-wheel-drive coupled with dual motors to achieve a top speed of 150 mph. It will also provide the 280 miles battery range with acceleration from 0-60 mph taking the minimum amount of time i.e. 3.5 seconds. Apart from the performance, this version will be equipped with the 20-inch performance wheels and performance brakes to offer the ultimate sports driving experience. The SUV will also come with additional features like aluminium alloy pedal, lower suspension, a carbon-fibre spoiler, and a track mode for the driver. Understandably, this top of the line version will have the highest price tag of $60,000.
| | | | | | |
| --- | --- | --- | --- | --- | --- |
| Version | Driving Mode | Battery Range | Top Speed | 0-60 mph | Price |
| Standard-Range | Rear-wheel | 230 miles | 120 mph | 5.9 | $39,000 |
| Long-Range | Rear-wheel | 300 miles | 135 mph | 5.5 | $47,000 |
| Long-Range AWD | All-wheel | 280 miles | 135 mph | 4.8 | $51,000 |
| Performance | All-wheel | 280 miles | 150 mph | 3.5 | $60,000 |
The panoramic sunroof will be a standard in all the versions of Model Y. It will eventually be offered as a three-row vehicle with a capacity of seven-person seating and Tesla's autopilot software at the cost of additional charges. According to Musk, it has a cargo space of 66 cubic feet which is enormous. The autonomous driving software will also be available in the Model Y. A 15-inch touchscreen in the centre console inside the cabin is provided by the manufacturer. The advanced-technology includes smartphone-operated entry and exit from the vehicle along with the remote lock and unlock system integrated into the Model Y. Tesla has also featured a cabin pre-conditioning system through a remote in their all-new SUV for customer facilitation. The rest of the cabin layout is similar to what Tesla is skilful in bringing for its customers.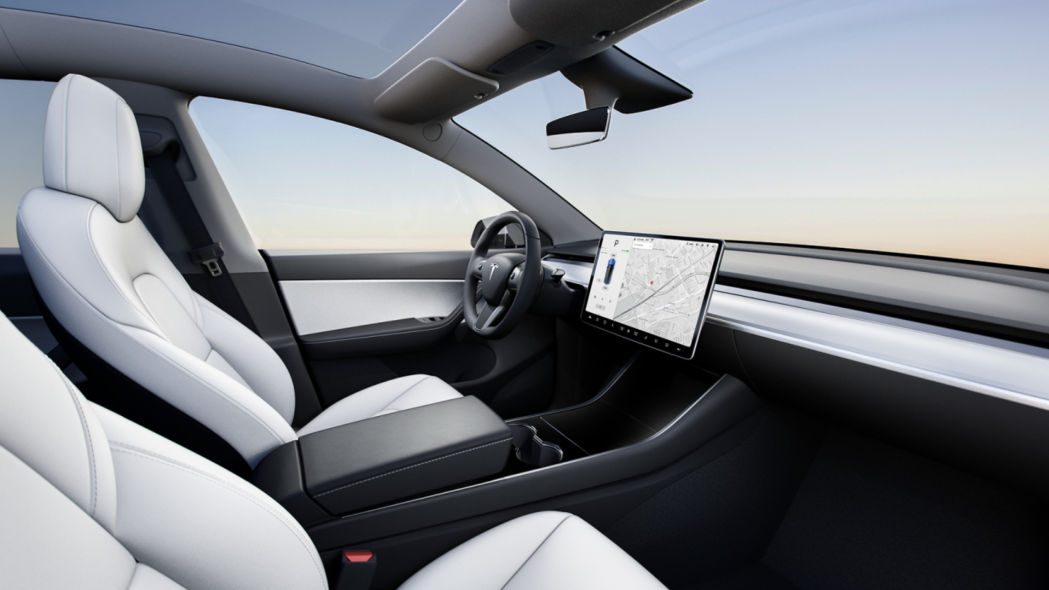 While talking about the newly introduced Model Y, Musk said that the company expects to sell more units of Model Y as compared to the combined total of Model 3 and Model X in the future. Note here that Tesla's Model 3 was the highest selling electric vehicle in its segment during last year. So it's an enormous expectation from Tesla regarding its latest model. However, many questions are still prevailing over everyone's mind regarding the completion of production of Model Y. It's still unclear where the company will be manufacturing Model Y but there's a possibility that it will be built in its Giga factory in Nevada, as informed by Tesla previously. The Model Y units which are destined for China are expected to be built at a Giga factory in Shanghai which is currently under construction.
Another challenge that awaits Tesla is the amount of time the company will take in the production of their all-new SUV to bring into the market. It's a challenge in a sense that Tesla has previously failed to meet its deadline in the case of its Model 3 as it took them 3 years to produce it after it was unveiled. A few attendees at the unveiling event were also given test drives of Model Y. As a matter of fact, the Model Y has a similar look to the company's Model 3 and can be seen as its enlarged version.
Let's see if Tesla fulfills its promise of the production deadline this time over. As announced by the manufacturer, the higher trims are expected to make their way into the market by the end of 2020 while the standard range model to be produced by Tesla later in 2021.
That's it from our side for now. What are your thoughts on Tesla Model Y? Mention them in the comments space below. Stay with PakWheels for all the latest happenings in the local and international automobile industry.