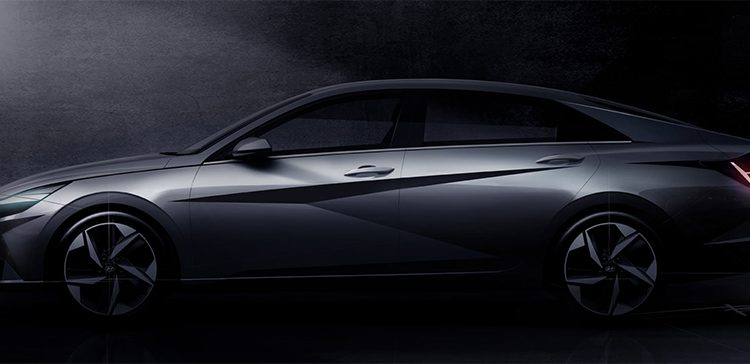 The All-New 7th Generation Elantra Arrived, Makes Pakistan Bound Elantra Obsolete
Globally both Civic and Corolla compete each other in the compact car category, and although there are many other cars in the same segment, there is one more name that comes to mind, "Hyundai Elantra."
Elantra is a direct rival to Civic and Corolla and is offered in many countries across the globe. While it is known to us as Elantra, in its hometown Korea and some other limited markets, it is known as Avante. Elantra is Hyundai's one of the most important models. It can be seen from the fact that till now, Hyundai sold over 13.8 million units worldwide since 1990.
The current generation is 6th, which arrived in overseas markets as the model year 2016 or 17, depending upon the region.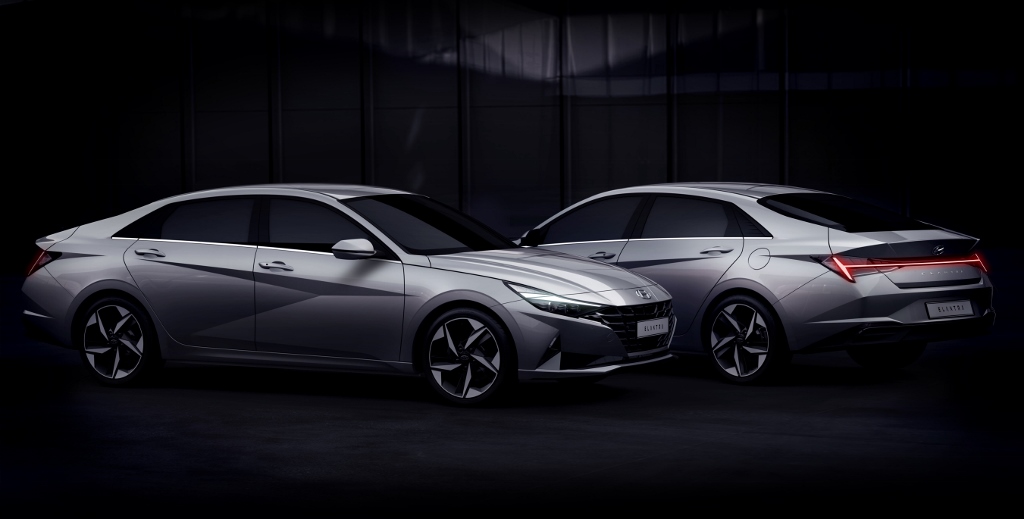 The 6th generation Elantra got a face-lift for the model year 2019, which received a lot of criticism. Hyundai was on a mission to quickly come up with the replacement. Although prototypes and camouflaged of the next-generation Elantra were spotted a number of times, no one expected that it would premier this month until a week ago, when Hyundai started releasing teasers. And today, Hyundai revealed the all-new 7th generation Elantra at Lot Studios in West Hollywood, California, and it is a looker.
The Elantra is a global model, which means it follows the same exterior and interior regardless of the market it is sold.  As of features, equipment, engine options, it is region-dependent and varies.
On the exterior, its departure from the previous generation and completely revolutionary.  As of design, the new Elantra follow the 4 door coupe styling, Hyundai calls it 'Parametric Dynamics' design theme and "return to its sport sedan roots."
I am sure it's not hard to see the current generation Civic influence on the side profile of Elantra, which currently is a benchmark as far as the compact sedan segment is concerned.   As per Hyundai, "Parametric Dynamics" consists of three lines that meet at one point and can be seen on the side profile of the new Elantra. According to Hyundai, such a formation of lines is a challenge in car design philosophy and normally avoided by car companies.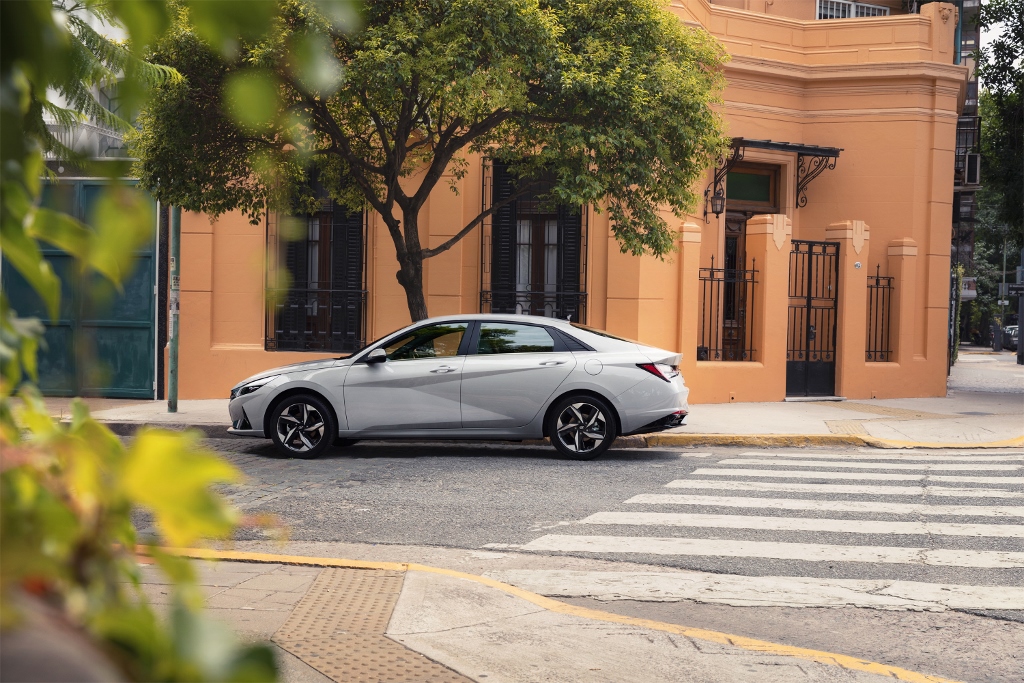 The new Elantra is based on Hyundai new K3 platform, which is lighter, stronger, and improves fuel economy. The platform helped Elantra to have a lower center of gravity, improving its driving dynamics and on-road handling beside better performance.
Overall, Elantra's design is influenced by the recently revealed well praised Hyundai Sonata.  The new model is lower wider and longer, and on the scale, it is 2.2 inches longer, 1 inch wide, and 0.8 inches lower than the previous generation. On front like Sonata, there is wide cascading " jewel pattern "  grill, which merges into the headlights.
On the rear, the angular design continues. The new car gets an " H " shaped taillights edge to edge, which mimics the Hyundai logo.  New rear window glass that slopes into the trunk gives a coupe-like sport styling. The new Elantra gets a new bumper, which also gets an angular geometric treatment. Overall the rear end is bolder and muscular comparing the previous generations of Elantra.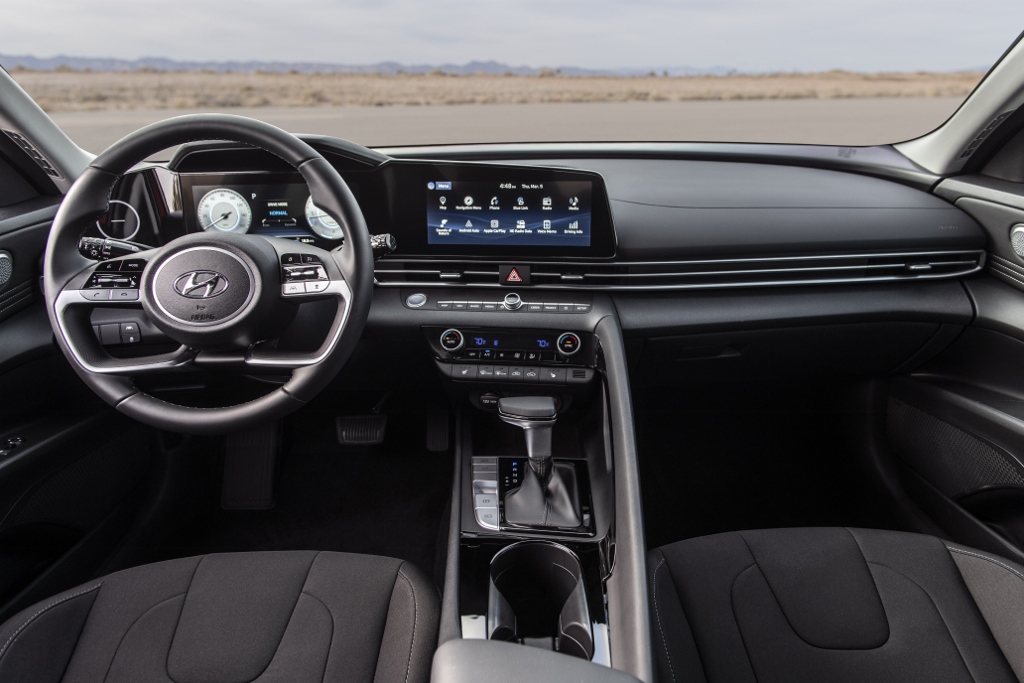 As of interior,  the design is revolutionary as well, and nothing is a carryover from the previous generations. According to Hyundai, the interior design is named "immersive cocoon" and based on airplane cockpit and driver-centric. The interior space has been increased with improved head, shoulder, and legroom in front and rear. Slim and modern looking elongated vents give a premium look while driver and passenger space is divided by a central grab handle.
Wireless Apple Car-play and Android auto connectivity, wireless phone charger is available as well as an optional digital key, which means you can use your cell phone to lock, unlock, start and drive your Elantra without a  physical key.
There will be 64 colors customizable ambient lighting.  Voice recognition, 8 speaker premium  Bose audio system,  dual-zone automatic climate control, etc. are available in the car. Moreover, there is also sunroof available depending upon the trim level.
As of safety,  standard active equipment includes, forward collision warning, lane keep assist, high beam assist, and a rearview camera. Blind-spot monitoring, smart cruise control, rear traffic alert comes optional.
Propulsion wise, the engine is carryover, which is 2.0L naturally aspirated 147HP MPI engine with 179NM of torque.  The transmission is  CVT, which Hyundai calls IVT /Intelligent Variable Transmission.  Hyundai says that they have updated the gearbox, which improves fuel efficiency and performance.
Besides the 2.0L engine as above,  Elantra is now also offered with a new Hybrid 1.6L Direct injection engine. There is a 43HP electric motor that works in conjunction with the engine, while a 1.32kWh lithium battery sits below the rear seat.  The combination of motor and engine provides around 139HP  and 264NM of torque. In the Hybrid variant, a 6-speed dual-clutch transmission  /DCT is used.
As per Hyundai, the  Hybrid Elantra can give 50 miles / US gallon  [21.2 kilometers/ liter ].  Later on, Hyundai might offer a 201HP 1.6L Turbocharged engine for Elantra Sports like the previous generation.  An Elantra  "N" with 250HP is also expected.
The 7th generation Elantra seems like it would challenge the all-new 12th Generation Corolla as well as the all-time favorite and the most awarded 10th generation Civic, which even after 4 years of its release is still the buyers favorite.
The ongoing COVID-19 / Coronavirus has disrupted the entire automobile industry around the globe, and there is a possibility that there might be production delays. Although, as per the official statement, the new Elantra production will start later this year at the Hyundai plant in Korea as well as Alabama USA, while the first deliveries will start in the winters of 2020  as the model year 2021. 
On the other hand,  as we all know,  Hyundai-Nishat motors will be starting the assembly of  Elantra for the Pakistani market in September of 2020, but it would be the 6th generation Elantra face-lift.  Unfortunately, because of the operational timing of Hyundai -Nishat,  I think we will not be able to enjoy the 7th generation Elantra in Pakistan for at least the next 18 to 24 months from now.
Let's hope Pakistani buyers get their hands on the new Elantra sooner.
Pakwheels Discussion Thread >   Hyundai Elantra