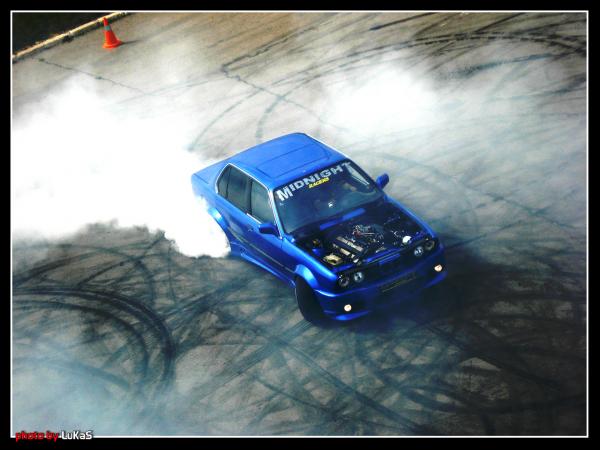 The Cheapest Cars for all your Drifting and Burnout Needs in Pakistan
We all enthusiasts love the smell of petrol and burning rubber, that's for sure. But both in our country have blasted through the roof. Those Tokyo drift cars are too expensive to buy let alone enjoying them for our rubber burning hobbies. I am a cult, and I admit it, I will buy and keep a car to just smell burning rubber and see the huge clouds of smoke everyday even if I have to travel in public buses to make those circles once in a week and the car sleeps for the rest. I am willing to pay that price for my hobby, what about you? Eat, pray, love and die eventually? I am not telling anyone to be selfish but rather squeeze enough time now so you don't regret in the future.
It is very tough for most Pakistanis to live for their hobbies, those flashy cars and scantily clad women drifting Rx8s aren't our life style although our dream but ours is full of drama and chaos!
I've decided to earn so that I can buy a car and burn rubber rather earn so I can get married, there are no second chances in life, fine eat biryani, love your woman, pray to God but burn some rubber too.
Here's a list of cars that are available for a cheap price and when you drop a rear-wheel burning engine, then all you need is a place with nobody. I've met PakWheelers who bought the engine before the car.
However, driving is a privilege not your right, so do not ever put anyone's life in danger just for fun, and always have atleast a roll-cage and 4-point harness in your rubber burning monster, doing your hobby is your right but safety for everyone comes first, and that's called 'being civilized'.
Also, also, remember that swapping and tuning an engine in any of the following cars, maybe easy compared to tuning the handling of the car. So be very careful on your first night out after the swap, as the handling is going to be chaotic!
As Ferdinand Porsche said,' I couldn't find the sports car of my dreams, so I built it myself'.
As I told you about PakWheelers buying the engine before the car, here's one prime example of it; Toyota Corolla KE-70R with 1JZ-GTE. Those old rear-wheel drive Corolla have plenty of room to put in a big engine for all your rubber burning needs, and the car come in for cheap too, click here to browse the adverts.
Toyota Hilux RWD:
Stand out from the crowd and make the Toyota Hilux as your ultimate drift performer, rest of the world has done it;
Mako26's 1997  Toyota Hilux has a SR20DET with TEIN suspension and ENKEI tires.
Toyota Hilux with raised suspension is not at all advised for drifting.
Datsun Pick up:
Mostly, these Nissan Pick ups are seen with ICE transporters, so one can say that they're cheap but can they take a monster of an engine? and take you sideways? I guess this Nissan SR 620 pick up will answer that question.
Datsun:
Over the world, Datsun is quite a favorite to put in a big Turbo engine to make it a dragster, burnout car or to tune it for Drift. From 120Y to 510 to 1200 to 240Z, suit yourself with what you can find, there's one thing in common between them in Pakistan, they're cheap.
Toyota Mark 1 and 2:
There are several completed projects on Pakwheels by its members. They swapped either 1JZ-GTE or 2JZ-GTE in Mark 1 and 2.
Toyota Mark 1 1JZ-GTE Swap and Toyora Mark 2.
Toyota Cressida:
Yup, we had a beautiful story of 2JZ-GTE swap into a 1980 Toyota Cressida and it was successful. Click here.
Toyota Celica ST:
Seeking out one might be a problem, but afterwards, there are plenty of projects on PakWheels to cater all your queries, even if you plan to put in a V8 in your project or this one with a 88Toyota MR-2 engine.
BMW E30 and E36:
One of my all time favorite cars, few projects on Pakwheels have been completed in both the models, and the cars give out great efficiency. Few have even installed CNG in their cars with their new engines.
E36 conversion and 2-door E30 rebuild with a 2JZ-GTE.
Mitsubishi Lancer:
Don't be baffled; apart from 7, 8,  9 and X, the rest of EVOs share the chassis with all your normal lancers, hence converting the normal Lancer into an Evolution model is possible.