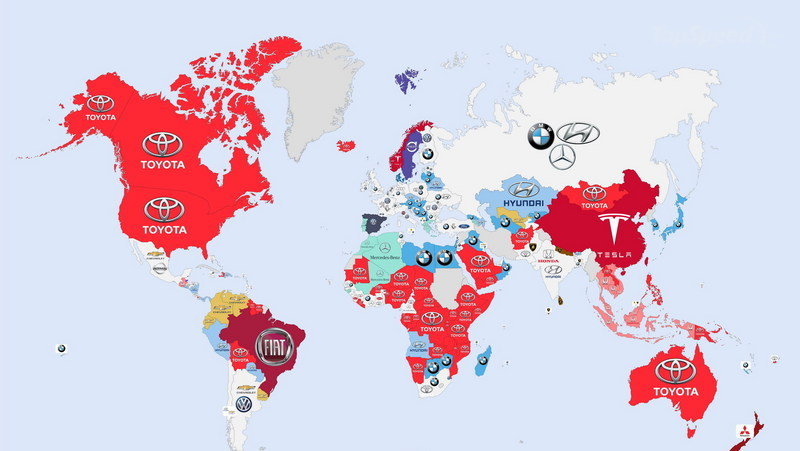 The World's Most Googled Car Brands And Pakistan's Love For Lamborghinis
The number that car makers are usually most concerned with are their sales figures, each year each company tries to sells more cars than the amount they sold last year and they especially strive towards beating their rivals in terms of sales figures. But none of them actually seem to care as to which car brand is most searched online. So that's what we're going to look at today, finding out the worlds most googled car brands by analyzing the analytics that google released in its annual trends report in late 2014.
In third place for the worlds most googled car brands is Dodge, second place belongs to Jeep and first place was actually taken by Ford. Now this popularity doesn't exactly translate into sales figures for the companies as Toyota sold the most vehicles in 2014 (10.23 million vehicles sold worldwide) followed by the Volkswagen group (10.14 million vehicles) and General Motors (9.92 million units). Ford was the most searched car marker in the world as it released the brand new Mustang and the new F-150 just two months apart and these are cars that many people won't necessarily buy but are interested in. Now let's take a look at specific continents and countries in the world and see which car brand was most popular in that area starting off with Asia.
In the map each state or country features the logo of the most searched car brand in that area. Countries or U.S. states where there was a tie between multiple brands are represented accordingly, with a light-gray background color.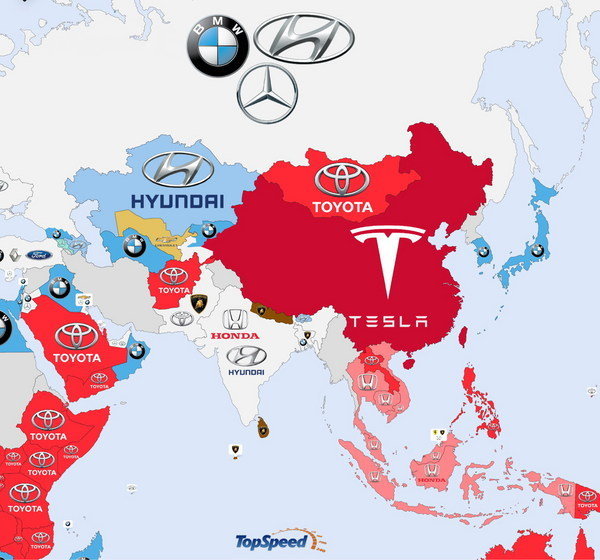 In Pakistan surprisingly enough there seams to be tie between Toyota and Lamborghini of all car makers for the most googled car brand. It seems that people here love Lamborghinis as much as they love their Toyotas. Or maybe it has to do with the fact that few people have imported Lamborghinis in Pakistan and people showed interest in them online.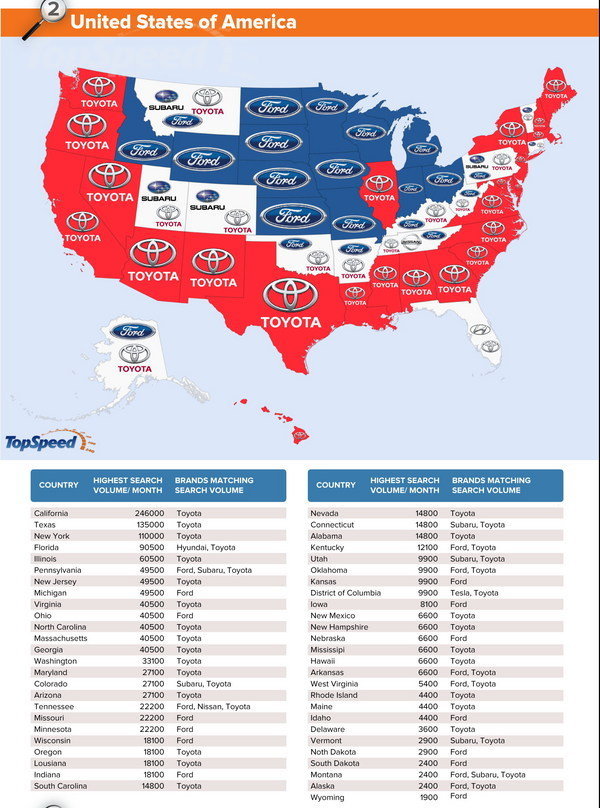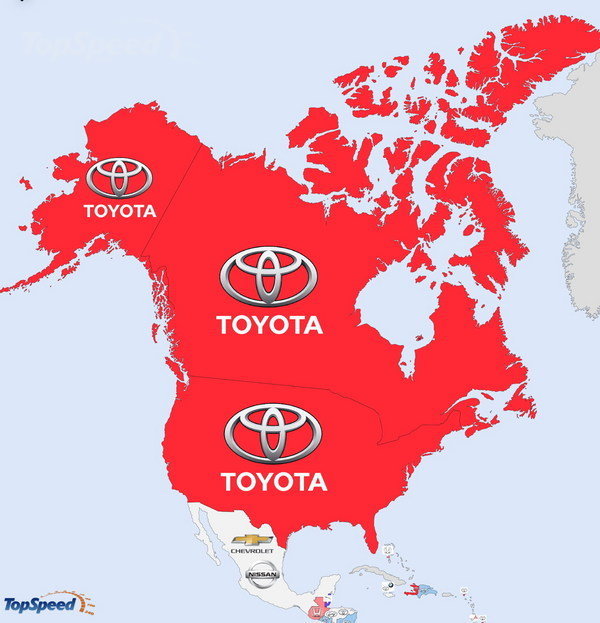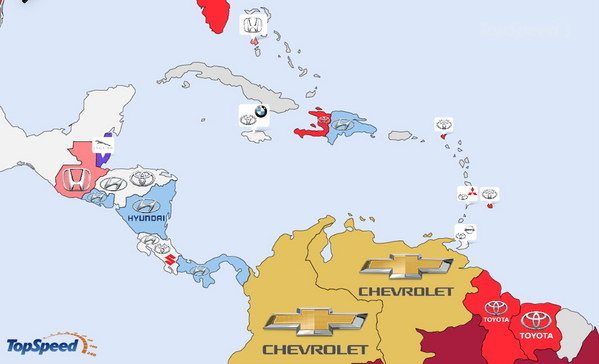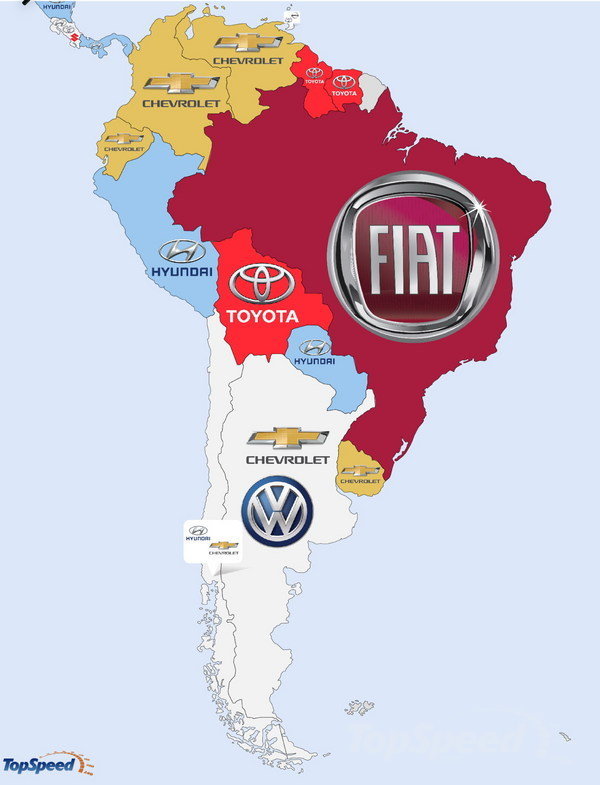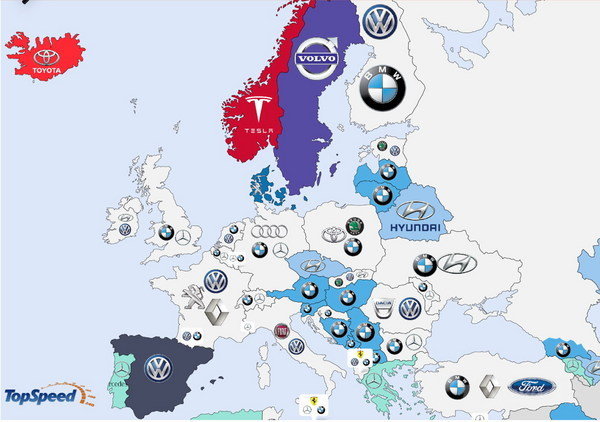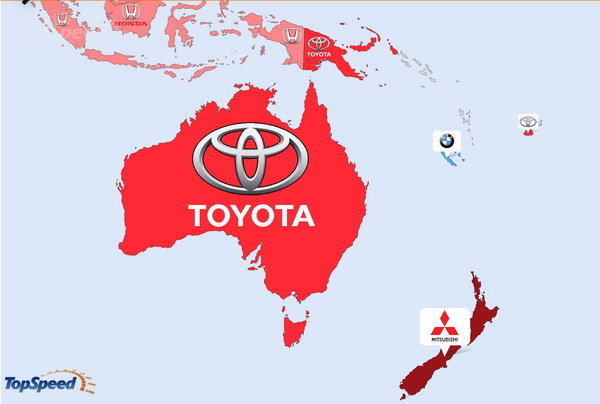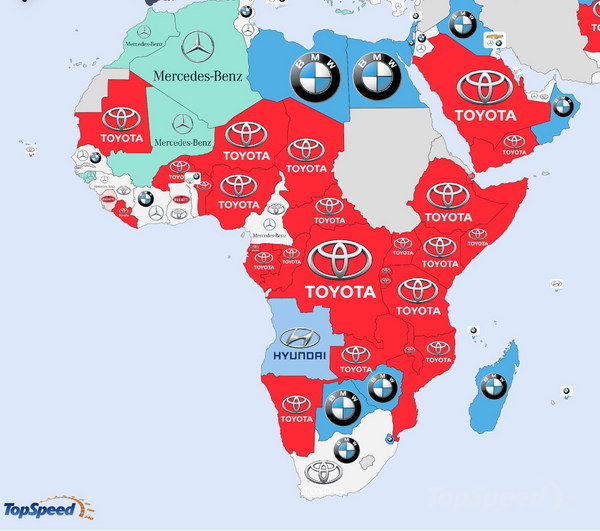 And people in Ghana love themselves some Bugattis. According to TS, there are 3 reported Bugattis in Ghana. The same reason why Lamborghinis are popular in Pakistan, because locals own cars of those brands.
Story: TopSpeed