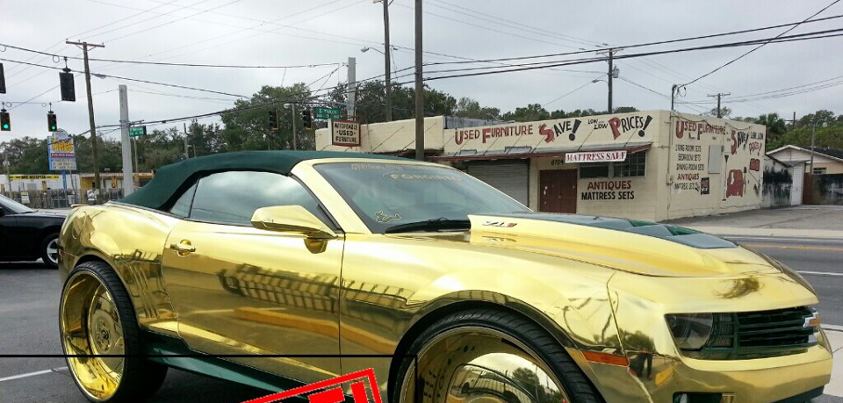 The world's worst Chevy Camaro
People build cars to their own style, taste and preferences, and although we have the luxury to comment on their cars but we can't deny that what makes the world beautiful is the diversity it has to offer.
However, all the automotive media has a unified stance on this Camaro however, it is the worst Camaro ever pictured.
Since the day KingZL1 Camaro's pictures were first released on the internet, it has been the bearer of only hate, hate and on some occasions, racism towards it's owner and the shop, 813 Customs which build it.
It is a Camaro SS which has been complete teared down and made to build to resemble ZL1 Camaro. Many people are mistaking the gold color as a vinyl wrap which actually is a proper paint job.
Equipped with three 23″ TV screens and 30″ Forgiato Maschili wheels, this vehicle actually needs a ladder to get in the car.
The car attracted so much hate on the shop's Facebook page when it was first posted that the owner of 813 Customs had to respond to it.