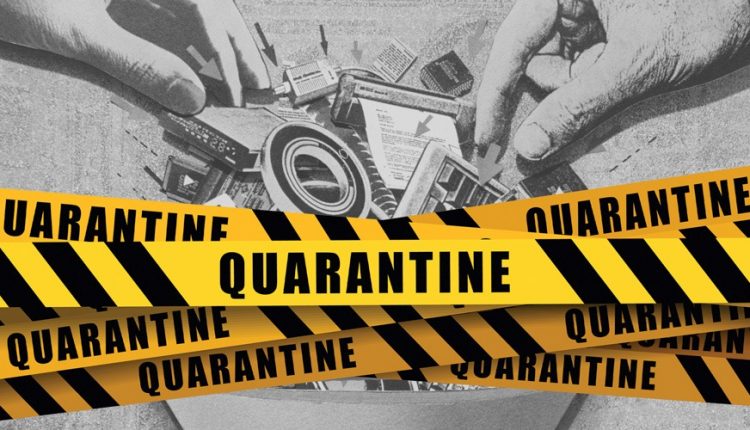 Things You Can do on PakWheels Amidst the Coronavirus Pandemic!
As all of you may be aware, the Pandemic caused by COVID-19, better known as the Coronavirus, has wrecked utter havoc on the daily lives of people across the globe. Pakistan is no exception and the government had imposed a total lockdown and urged people to stay in their houses to prevent the spread of the aforementioned pandemic.
It is no secret that staying at home in quarantine can be tedious and boring, and may limit one's activities, however, the extent of this may be lessened by online services, which promise a wholesome experience without having to leave your couch.
With that in mind, we bring you some of the things you can do on PakWheels without leaving the safety and security of your own house.
1) Read the PakWheels Blog
Living by the motto "If it's on wheels, we've got it covered", the PakWheels Blog is the go-to place for the latest in automotive news and updates from within and beyond the country, it features reviews, buyer's guides, and even video reviews.
These days, the Blog's dominant role is to serve as a forum to discuss developments in the automotive landscape of Pakistan such as the launch of the new Toyota Yaris, the details surrounding the expected Proton X70 SUV or the arrival of Audi's first electric vehicle, the e-Tron Quattro SUV. If you want to stay updated on the bleeding edge of the automotive scene in Pakistan, the PakWheels Blog has you covered.
2) Forums
Feeling bored and distant while sitting at home, grab your phone and start creating discussion threads on PakWheels' Forums where you can engage and discuss auto-related thoughts with other auto lovers. Moreover, there are already hundreds of discussion threads on forums; you can opt to join the conversation thread you like.
3) Explore New and Used Cars on PakWheels.com
Are you planning to buy a new or used car? Then look no further than using the tools available on PakWheels' website. Not only can you compare cars for features and specifications, but you can also compare financing options and insurance policies between banks! Fancy buying a used car? Then select from the thousands of used cars in PakWheels' used car section. Where you can find vehicles in almost every price range, for example, the 2003 Model Year Diahatsu Cuore range kicks off at under 4 lacs, while a 2007 Toyota Corolla Gli 1.3 MT starts from around 7.5 lacs, with plenty more vehicles at other price ranges, so you can be sure there is something for you regardless of your budget.
While we highly recommend avoiding any physical purchasing activities or visiting dealerships (most of which would be closed due to the pandemic anyway) until the situation improves, there is nothing stopping you from making your mind and selecting the best option in the meanwhile.
4) Watch PakWheels' YouTube Channel
Perhaps reading is not your cup of tea and watching videos is your preferred mode of content consumption. PakWheels' YouTube channel, with over 725 000 subscribers and regularly updated content, features a host of informative and entertaining videos ranging from expert reviews, updates and weekly talks by our very own Sunil Sarfaraz Munj, to owner reviews for a long term first-hand experiences, to content that is just fun to watch, for instance, a 0-100 km/h compilation of all the cars PakWheels has driven to date! You can also watch bike reviews, car comparisons, interviews, etc.
Visit the PakWheels YouTube Channel and consider subscribing if you like our content.
5) Car Comparisons
Visit PakWheels car comparison section and compare the cars which you like to buy. It's simple, just add the cars and hit the view comparison button and the comparison will pop up. This will help you choose the car you like.
Please note that due to their physical and social nature, PakWheels has decided to suspend Auto Parts Store and Sell it for Me service until the situation improves and the curfew is lifted.
It goes without saying that the country faces unusual circumstances today and PakWheels' requests that you stay safe and out of harm's way, and not put yourself and your loved ones at risk by frequent commuting until the situation improves.
Till then, stay subscribed to PakWheels' for more automotive content and as always feel free to leave constructive criticism in the comments section below.
Recommended for you: Coronavirus Outbreak: Follow These Safety Measures While Commuting!