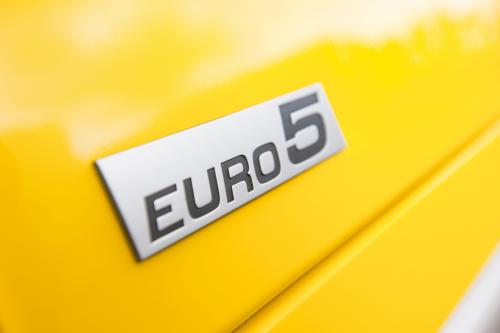 Pakistan State Oil (PSO) has launched Euro5 fuel in the country at the start of this month. The government had introduced this high-grade fuel to increase engine performance, reduce pollution, and vehicles emission in Pakistan.
Pakistan has made the upgradation from Euro2 to Euro5 under the current government's climate control policies. On August 5, PSO established the country's first Euro5 fuel station in Karachi. 
Consumers' Experience About Euro5 Fuel: 
As the consumers are using this new fuel now, we will like to share their reaction with our readers. 
In a post in PakWheels Official Community Group, the users have largely expressed positive sentiments about this new fuel. Most of the users said that they have experienced good changes in their car performance. 
The buyers said that their car performance has enhanced and fuel average has gotten better due to this fuel. 
Commenting on the post about Euro5, one of the users said that the fuel average of his Vitz 2009 model has increased from 9-kilometer/liter to 15-km/liter with AC. 

Another commented that average of his Corolla GLi 2010 model has increased from 14km/liter to 18.5km/liter with AC on the long route. 

One said that the average of his Honda Civic has increased from 8, 8.5-to-9.5km/liter and his car's pick has also improved.

Agreeing with them, one user said that his car is performing better since he has started using Euro5.

However, one of the users said he hasn't found any change in performance and doesn't find Euro5 efficient. 

Where is Euro5 Fuel Available? 
Talking to PakWheels, PSO official said that the Euro5 fuel is available at specific petrol stations across the country at price of Rs120/liter. "The fuel is available in almost every city, but on allocated stations," the official said. 
Meanwhile, the customers said Euro5 is available on PSO petrol pumps, which earlier sold Hi-Octane.
As per reports, Euro5 is also available on petrol stations of Total and GO. 
How is its Sales Trend?
According to the official, the sale of this upgraded fuel is going very well, and it is getting popular among the users. "One of the reasons for its high sales is its price, as there is not much difference between prices of regular petrol and Euro5," the official said. 
However, the official said he could not give proper data as one has to request it in writing from PSO. 
Share your experience about using Euro5 with us in comments.
For more news, views and reviews, Keep visiting PakWheels Blog.