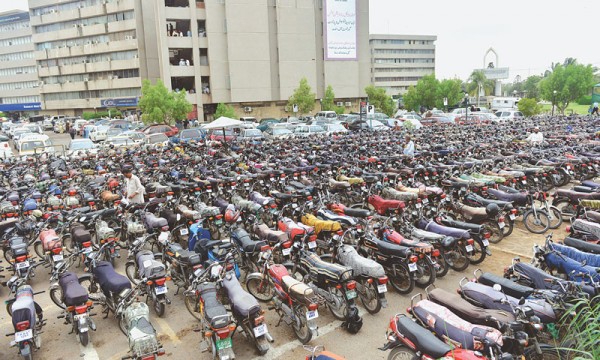 Police have arrested three bike lifters from Kasur, Punjab; reports a local media outlet.
As per the details, the authority, in a planned action, arrested three bike lifters from the town and recovered six bikes from them. District Police Officer (DPO) Kasur Muntazir Mehdi instructed the police officials to go after the notorious criminals who have made the life of people miserable and after much effort, the police apprehended the criminals.
The police have expanded its operation to catch the other three members of the gang namely Nazar Abbas, Javed, and Jamil. In this recent operation, the authority has arrested the head of the gang as well and is hopeful that the remaining culprits will be caught by the police in the coming days. 
Read Also: Lahore Traffic Police issues over 5,000 tickets to violators
Moreover, Anti-Car Lifting Cell Karachi (ACLC) is aggressively going after car lifters and has arrested two members of an inter-provincial gang car-lifters and recovered vehicles from them.
According to the event that took place, the police signaled vehicles to stop, however, the culprits inside the vehicle opened fire at police and after little resistance, the police arrested two of the gang members including gang leader as well.
Furthermore, Lahore High Court in a new order has directed the Lahore traffic police to harshly go after bike riders whose pillion is not wearing a helmet.
Stay tuned to PakWheels.com to know what is happening in the auto sector.